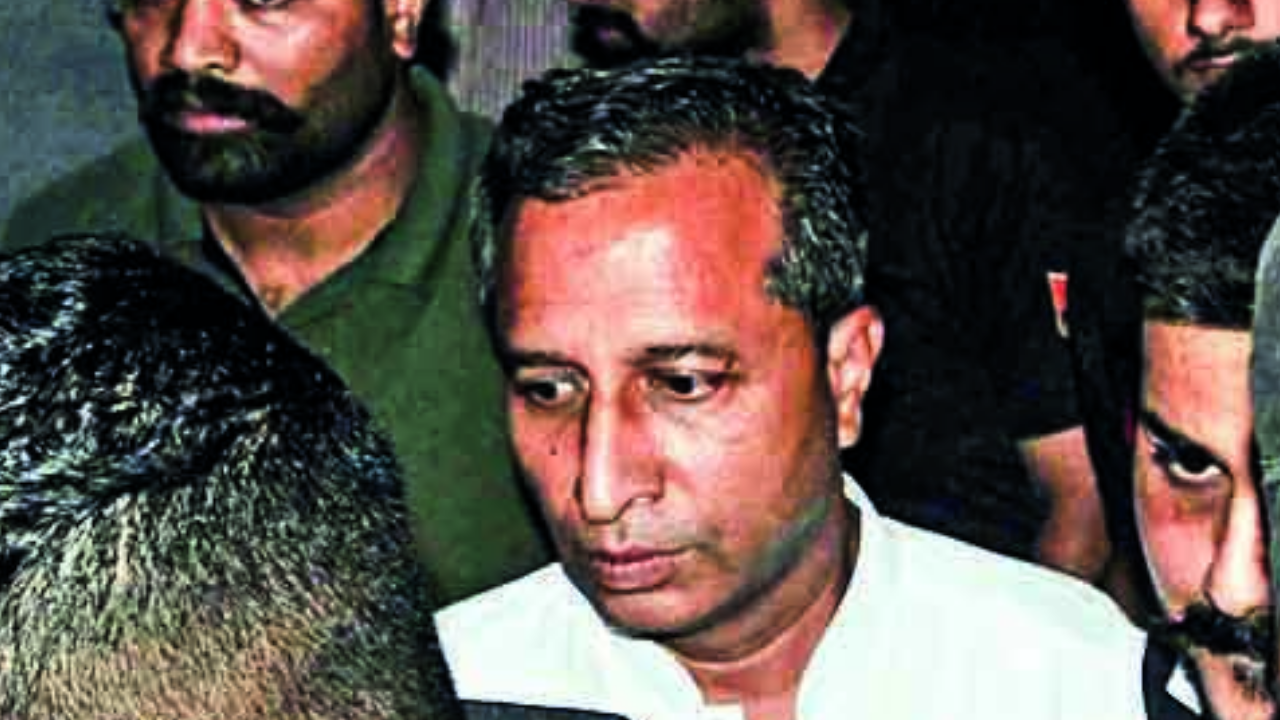 MOHALI: A local court on Friday sent sacked Punjab minister Vijay Singla to 14-day judicial custody. He has been sent to Ropar jail. Earlier, the court had sent him to three-day police custody till Friday.
Singla, who held the health portfolio, was arrested on corruption charges on Tuesday after chief minister Bhagwant Mann sacked him following allegations of him demanding a "1% commission" in tenders and purchases by his department.
The police filed an application to take his voice samples, which was allowed by the court. The voice samples will be matched with the mobile phone recordings made by complainant Rajinder Singh, superintending engineer posted on deputation in Punjab Health Systems Corporation. The officer had alleged that Singla and his OSD demanded a Rs 1.16-crore bribe from the allotment of projects and a "1% commission" in government contracts.
Rajinder alleged that OSD Pradeep had called him in room number 203 of Punjab Bhawan, where Singla was sitting. He said Singla told him that he was in a hurry and he (Rajinder) must listen to what Pradeep was saying.
The investigating officer said the police have searched room number 203 and seized many documents related to the case. The room has been sealed, said the police. They said they have procured the CDRs and CCTV footage of the rooms where Singla and his OSD allegedly demanded the commission.
After his court appearance, Singla told media persons, "I have full faith in my party, AAP, and I will come out clean."