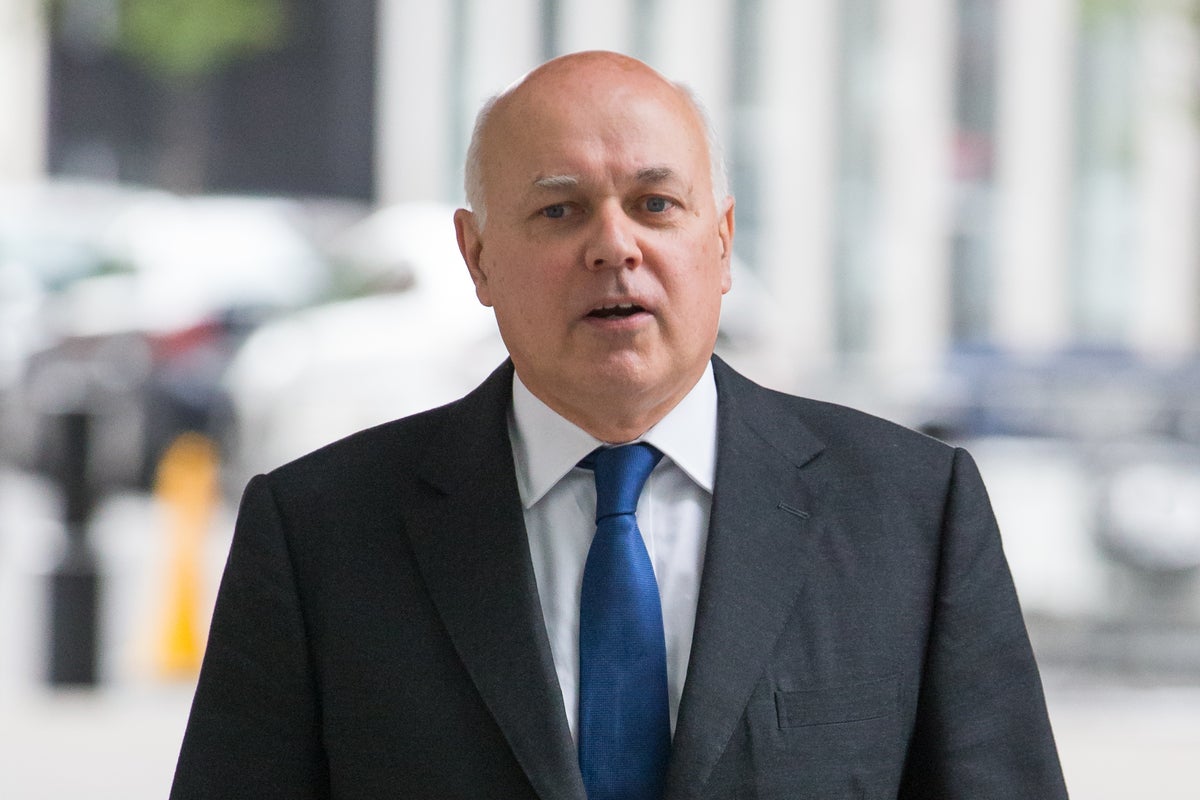 Senior Conservatives have attacked ministers over what they say is a "propaganda coup" for the Chinese Government.
Tory MPs said an official from a region of China accused of genocide should be arrested if he arrives in the UK for talks with the Foreign Office.
The governor of Xinjiang, Erkin Tuniyaz, may travel to the UK next week and could meet Foreign Office officials.
China has been condemned for its treatment of the Uighur Muslims in Xinjiang. Allegations include the forced sterilisation of women and that children have been put in "concentration camps".
Former Conservative leader Iain Duncan Smith said the visit would be a "propaganda coup for the Chinese government".
Alicia Kearns, the Tory MP who chairs the Commons Foreign Affairs Committee, added: "There is no legitimate reason to allow this man… into our country. (The) only meetings with him should be in a courtroom."
Ministers also faced calls to sanction the governor, deny him a visa or seek his arrest if he arrives in the UK.
Foreign Office minister Leo Docherty told MPs that the governor may visit the UK next week.
He insisted he had not been invited by the UK and that ministers would not "legitimise" China's actions in Xinjiang with a meeting.
"Our expectation is that he will be travelling on a diplomatic passport, and has not yet been granted, therefore, a visa," he added.
"If he does visit, I can assure this House that under no circumstances will he be dignified with a ministerial meeting."
However, Mr Docherty said officials "would be prepared" to offer a meeting to make "absolutely clear the UK's abhorrence at the treatment of the Uighur people".
Mr Duncan Smith denounced the Foreign Office's response as "weak" adding: "Whether or not the Foreign Office is tough, this is a propaganda coup for the Chinese government.
"The governor has defended the use of mass detention centres and doubled down and expanded their use. During his tenure, over one million Uighurs and other predominantly Muslim minorities were detained in Xinjiang.
"I remind the minister, a man that actually declares that nothing is going on is hardly likely to be bothered by a Foreign Office official telling him 'Now, now, you've got to stop this'."
He added: "The place to deal with these individuals is in a tribunal or a court of law, not in the quiet office of a Foreign Office official."
Ms Kearns said the government's position was "not good enough".
"In Xinjiang women are being forcibly sterilised, children are in concentration camps, there are forced labour camps and systemic rape, yet the minister has just confirmed from the despatch box that ministers approved of this visit to one of the masterminds of this genocide."
She later urged the minister to "deny the visa or arrest him".
Conservative MP Bob Blackman told the Commons that survivors of the camps have applied to the Attorney General "for permission for him to be arrested on arrival".