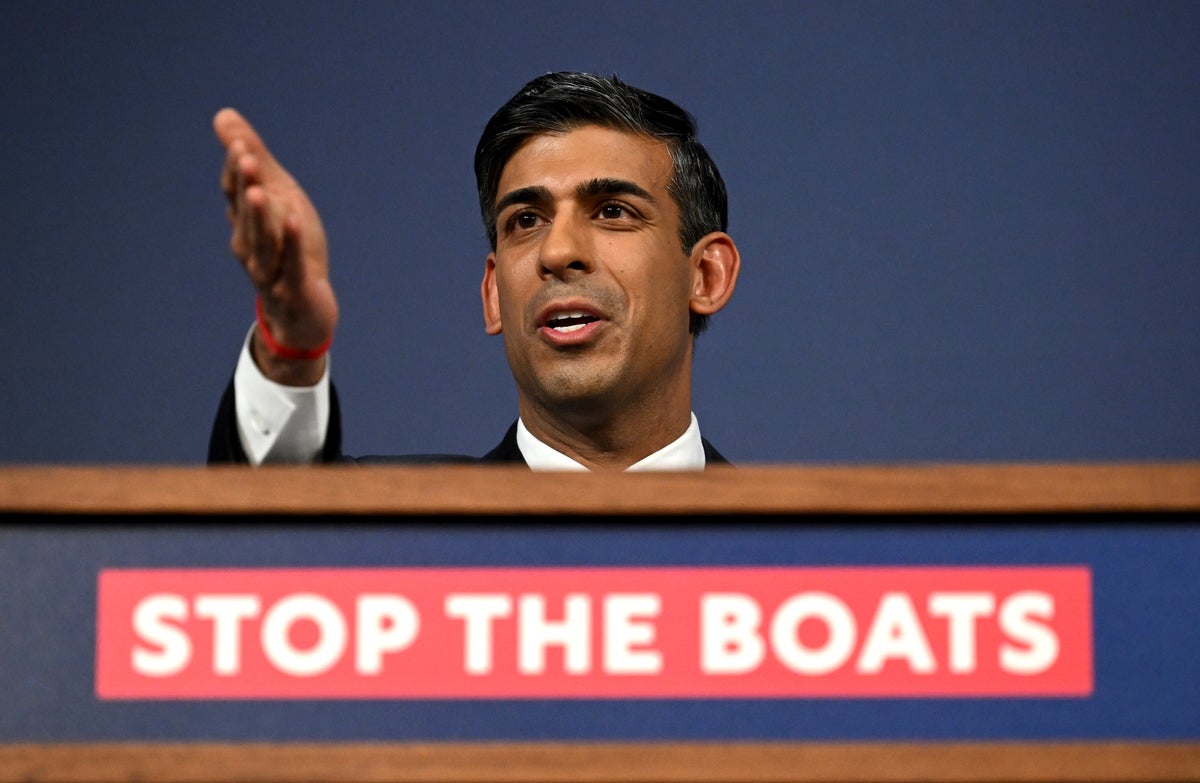 Rishi Sunak has vowed to secure "as many barges as it takes" to house asylum seekers as the prime minister pushed back against criticism from Justin Welby, the Archbishop of Canterbury.
It comes as Grant Shapps, the energy secretary, admitted that delivering on Mr Sunak's five big pledges – including the promise to stop the boats – will be "difficult".
Mr Welby raised eyebrows by attacking the Illegal Migration Bill as "morally unacceptable" last week, as the Bibby Stockholm barge set to accommodate 500 small boat migrants arrived in the UK.
But Mr Sunak fired back at the Church of England's most senior bishop and said more giant barges would be deployed, despite claims they amount to "prison hulks".
"I respectfully disagree with the archbishop on this and I've spoken about it a lot," the PM told the Mail on Sunday. "The number of illegal crossings last year was 45,000. That number has gone up four or five times in just a couple of years and it can't carry on like this."
He added: "I don't think it's right that the British taxpayers are forking out £5.5m a day to house illegal asylum seekers, that hotels in their communities are being taken over for this use. So barges are a solution to that and we will do as many as it takes."
Mr Sunak revealed he had put in place a new government committee structure which will see him chair regular meetings on the small boats crisis. "The moment that we have the green light we can crack on and deliver it," he said on the bill currently in the Lords.
The Bibby Stockholm is set to be docked in Portland, Dorset, and house 500 asylum seekers. Some on social media compared it to a "prison hulk", while the Green party called the offshore plan "cruel, insensible and immoral".
Portland Town Council leader Jim Draper has said government officials told him a bus "will take 30 people at a time on an hourly service going in and out" but the "mechanics" for allowing small boat migrants to come and go in the town were unclear.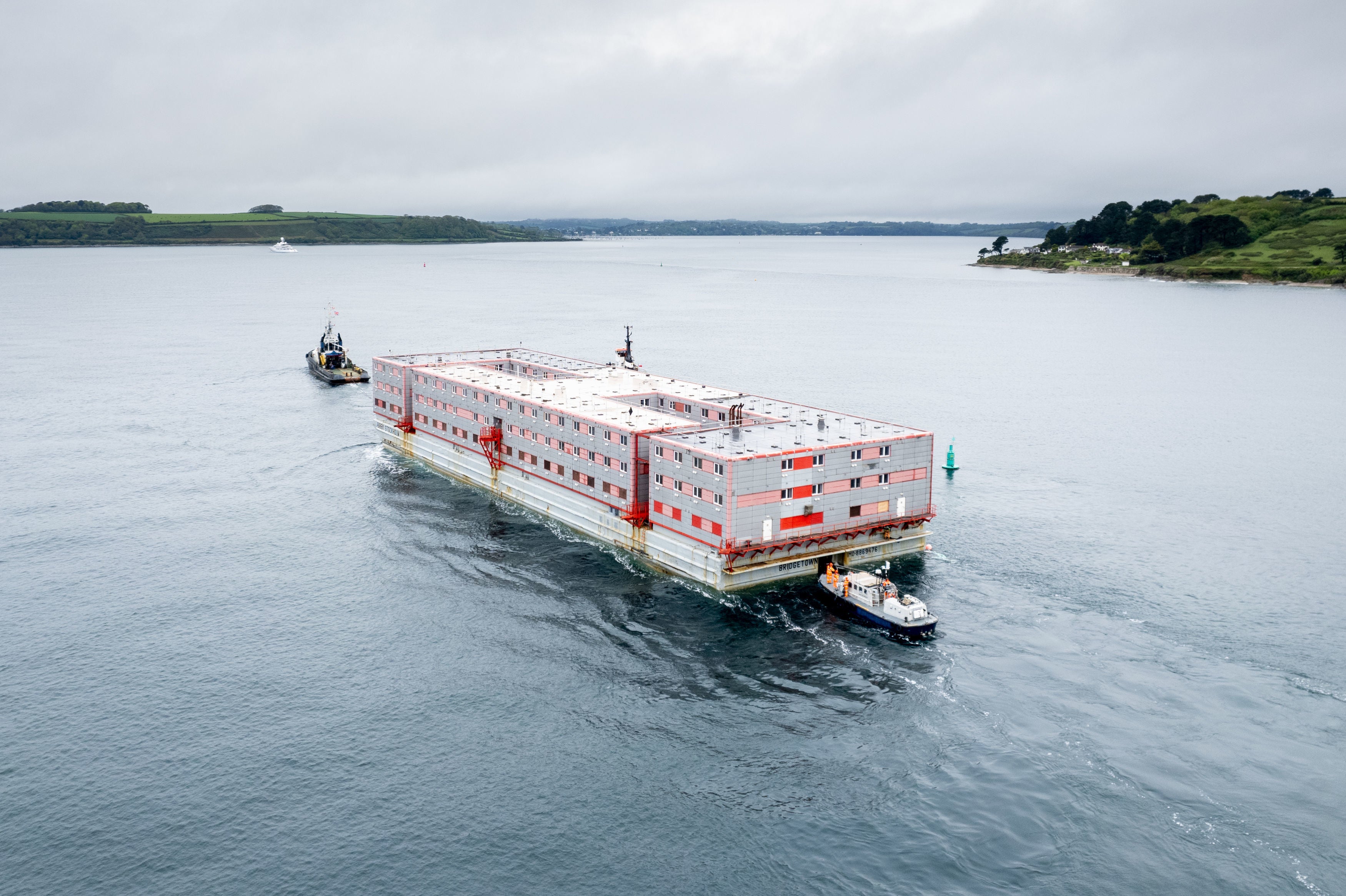 Meanwhile it has emerged that top Whitehall officials advised home secretary Suella Braverman to ditch plans to house asylum seekers at a former RAF base in Lincolnshire.
A senior Home Office official urged Ms Braverman to stop work on the ex-military based because of "significant challenges to progress" on housing people at the site.
Mr Shapps said on Sunday that arrivals from Ukraine and Hong Kong had inflated UK migration figures perhaps, as Mr Sunak's team braces itself for a huge increase in net migration.
Amid speculation the annual figure could hit a record high of close to 1 million, Mr Shapps told Sky News. "This country has had a big heart. Take those two groups alone [Ukraine and Hong Kong] and it's well over 300,000 … So actually, I'm rather proud of our record."
The cabinet minister claimed Brexit had helped "control over our own [immigration] policies", adding: "So we can say we want people to help with a specific sector."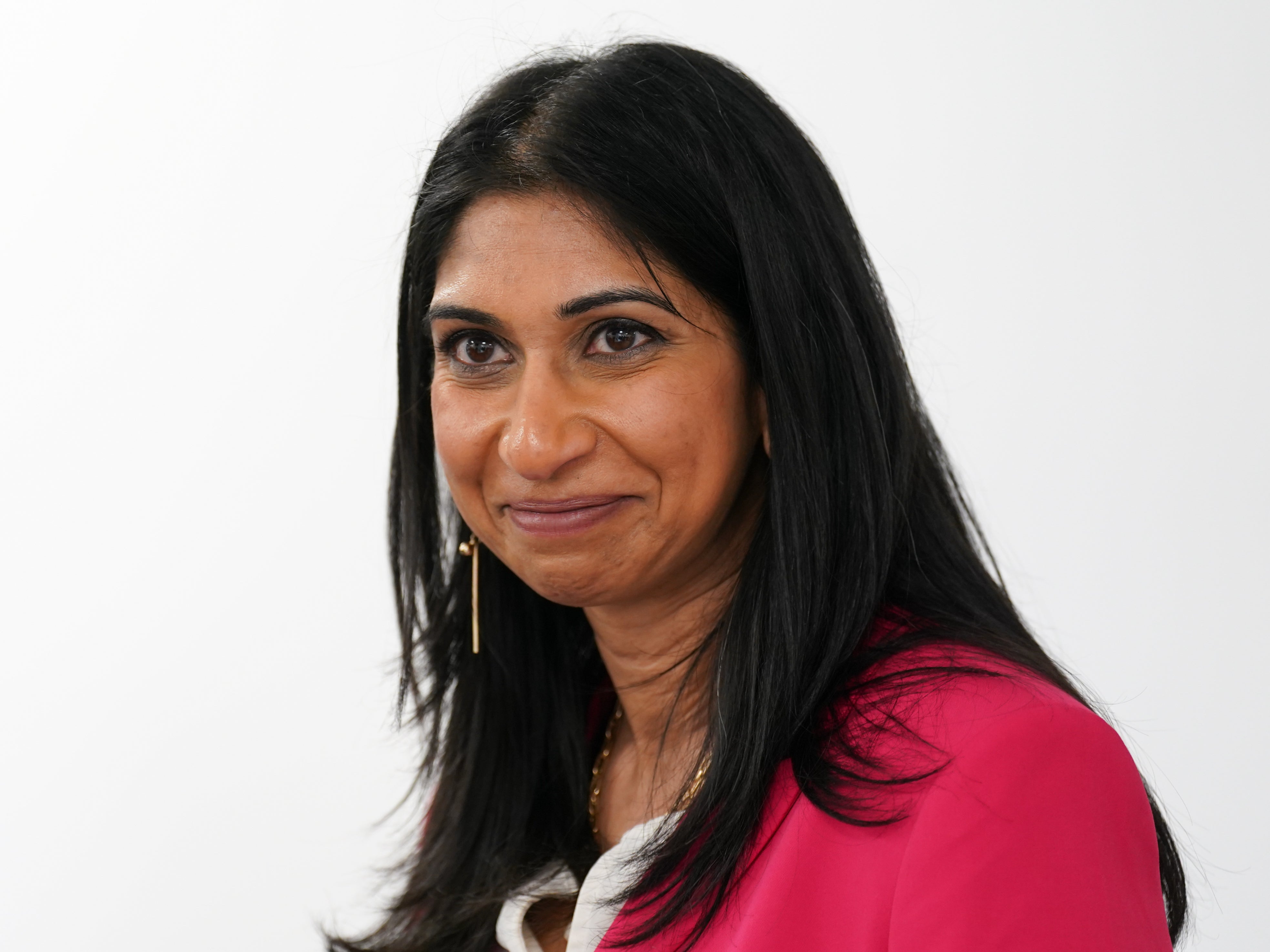 Mr Shapps also suggested that it may not be possible to meet Mr Sunak's five pledges – including halving inflation, cutting NHS waiting lists and stopping the small boat crossings.
The energy secretary told the BBC's Sunday With Laura Kuenssberg programme: "I thought it was always going to be difficult, and we still are committed absolutely to those five pledges."
Ministers are said to be considering a plan to stop family members from joining overseas master's students at UK universities to bring down numbers, but some Tories are said to be pushing for a rise in the salary threshold for all skilled workers from overseas.
There is also growing unease about whether the small boats bill will be effective, with Brexiteers expressing their concern at a meeting with chief whip Simon Hart. "Many think it's undeliverable and ... it will just be another example of the party lying to voters," one source told the Sunday Times.
'I don't buy that': Shapps condemns Priti Patel's criticism of Tory party
Meanwhile, the former home secretary Priti Patel accused Mr Sunak of being responsible for the "managed decline" of the Tory party at the Conservative Democratic Organisation (CDO) conference of Boris Johnson loyalists on Sunday.
Jacob Rees-Mogg – angry at the climbdown on the pledge to get rid of 4,000 EU laws – said that it was a mistake to get rid of Mr Johnson, but deposing Mr Sunak would be an "even bigger mistake".
Grilled on what he meant by comparing Mr Sunak to the Borgias, Mr Rees-Mogg told Sky News: "Everyone knows about the Borgias. I'm happy with the reference. I don't think [Mr Sunak] is corrupt – but he broke a promise."
But Mr Shapps said it was a good thing that Tory colleagues were "buzzing with energy and new ideas" after the grassroots backlash to dire local election results. He claimed he mood within the party is one of "steely determination".
Meanwhile Tory MP Andrew Lewer told Times Radio that his party is "running out of time" to persuade voters that it will build enough houses. "Unless we are clearer that we are pro-house building ... it will be a factor in pushing people in another direction."