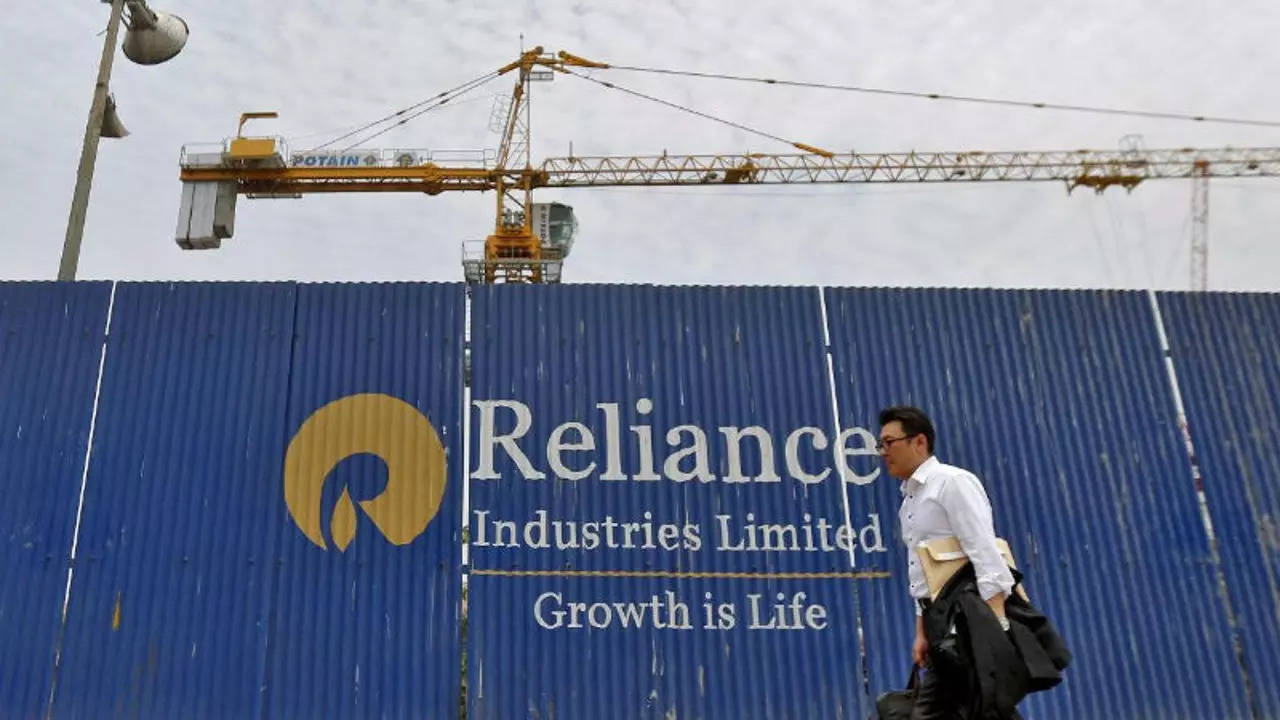 NEW DELHI: India's biggest company in terms of market capitalisation, Reliance Industries, on Friday posted 15% decline in consolidated net profits for the third quarter ended December 2022.
In a regulatory filing to the bourses, Reliance said that net profit for October-December 2022 quarter came in at Rs 15,792 crore as against a profit of Rs 18,549 crore same period last year.
The company's revenue from operations rose to Rs 2,20,592 crore from Rs 1,91,271 crore in October-December 2021.
Downstream chemical products experienced margin pressure due to excess supply and relatively weak regional demand, Reliance said in a statement.
Key takeaways from result:
* Finance cost soared 36.4% to Rs 5,201 crore, other expenses were up by Rs 5,421 crore.
* Debt, which the company is using to fund its massive green energy foray and expansion in telecom and retail business, soared almost Rs 59,000 crore to Rs 3,03,530 crore in the third quarter of the current fiscal year when compared to the year-ago period.
* Depreciation increased by 32.6% to Rs 10,187 crore due to an expanded asset base across all the businesses and higher network utilisation in the digital services business, a company statement said.
* Sequentially, the net profit was up 15% from Rs 13,656 crore in July-September 2022.
* EBITDA at Rs 38,460 crore, was up 13.5% year-on-year led by consumer businesses and higher oil and gas prices aiding the upstream segment.
Jio profit rises 28%
The telecom arm of Reliance, Jio Platforms, reported a 28.3% rise in its third-quarter net profit to Rs 4,638 crore.
The firm had a net profit of Rs 3,615 crore in October-December 2021, according to a company's stock exchange filing.
Revenue rose to Rs 22,993 crore in October-December 2022 from Rs 19,347 crore a year back.
Retail segment jumps 6.2%
The retail arm of Reliance Industries reported a 6.24% increase in its net profit to Rs 2,400 crore for the December 2022 quarter.
The company's revenue for operations surged 18.64 per cent to Rs 60,096 crore in the third quarter of this fiscal.
During the October-December quarter, Reliance Retail expanded its physical store network with 789 new store openings, taking the total number to 17,225.
"The quarter recorded highest ever footfalls at 201 million across formats and geographies," said Reliance Industries in its earning statement.
The company continued to bolster its infrastructure capabilities by expanding over 2.2 million sq. ft. of warehouse space.
Commenting on the results, Reliance Industries chairman and managing director Mukesh D Ambani said: "Retail business had another quarter of strong progress with more Indians choosing to shop at Reliance Retail stores. We are focused on delivering superior products and value to customers while improving profitability".
O2C business
The mainstay oil refining and petrochemicals business, called O2C, was muted with a 3% rise in segment EBITDA to Rs 13,926 crore.
In the O2C business, middle distillate product fundamentals remain strong with firm demand, constrained supply, and high natural gas prices in Europe. Downstream chemical products witnessed margin pressure with excess supply and relatively weak regional demand.
"Our focus remains on operating safely and reliably producing vital fuel and materials for consumers," Ambani said.
(With inputs from agencies)