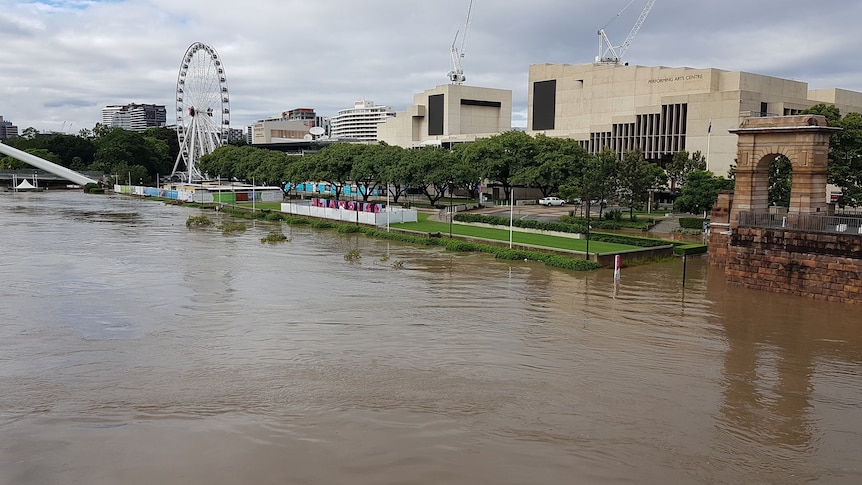 The weather bureau's constantly changing forecasts about the duration of the "rain-bomb" that hit south-east Queensland highlights the unpredictable nature of the event, Premier Annastacia Palaszczuk says.
The Premier referenced the Bureau of Meteorology's performance as she defended her government's handling of the crisis, which saw the region experience an extreme flooding event causing eight deaths, impacting nearly 20,000 residences and causing widespread disruption and damage to infrastructure across 17 councils.
The weather system has since moved south over the border, but the death toll rose to nine with the discovery of the body of a man whose car was swept away at the weekend found today.
The 76-year-old man was driving at Glen Esk in the Somerset region on Sunday night, when floodwaters washed his car off the road.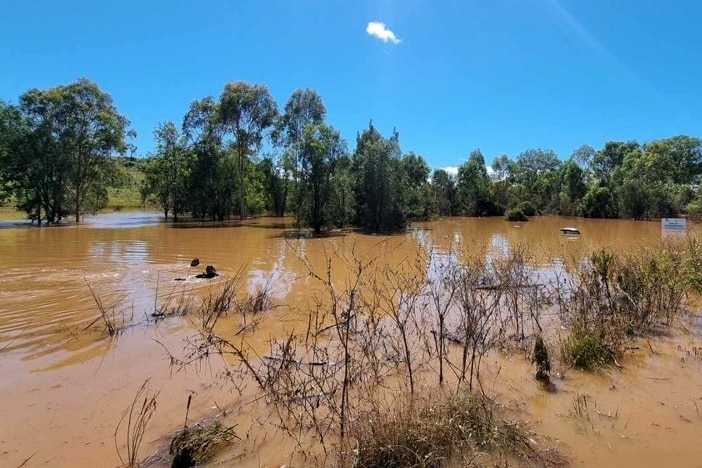 Authorities are still searching for a 74-year-old man who fell into the Brisbane River from an anchored yacht at Bulimba on Saturday.
The number of those facing damaging flooding is expected to rise in coming days as tidal and river flows continue to hit highs, including in Brisbane where floods were impacting the central business district and surrounding suburbs.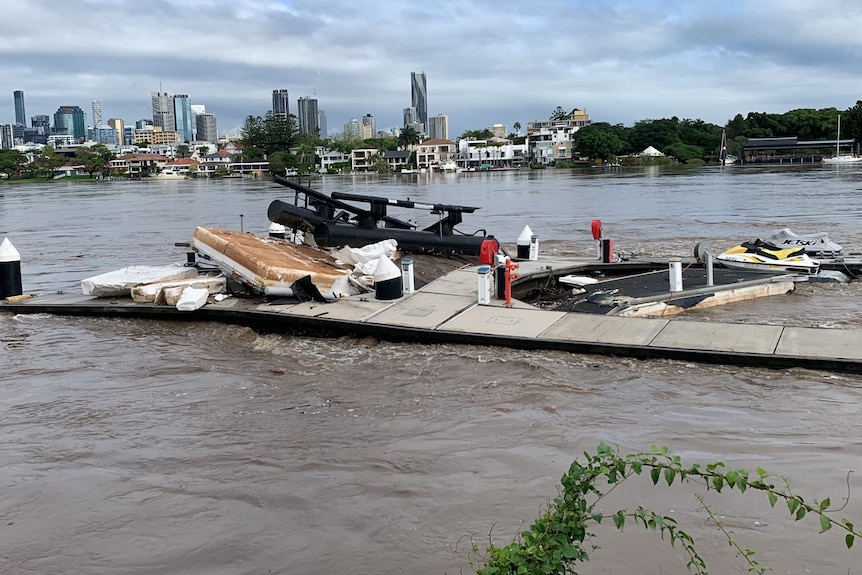 Yesterday, more than 1,000 schools were closed, over 1,500 people were in evacuation centres, trains were shut down and 43,000 residents were without power, with floods yet to peak in at least three regions.
More than 800 schools in the region will be shut again today.
The Premier said the rain event was bigger than the only that caused mass flooding in Brisbane in 1974, but flooding was lower.
'This was an unpredictable event'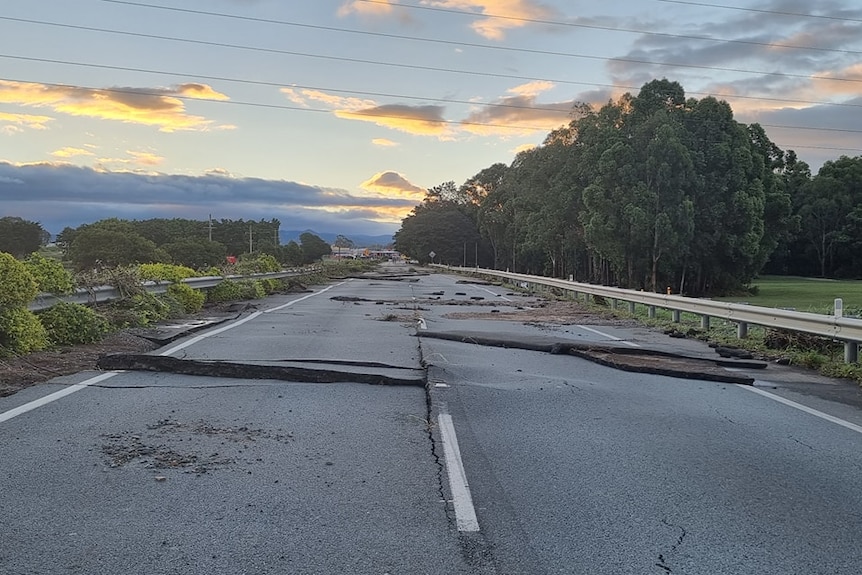 Despite similarities to the 2011 floods with thousands of homes inundated in Brisbane, Ms Palaszczuk said there was little more the State Government could have done to lessen the damage in the city due to the extreme conditions.
"No-one could have foreseen that in the three or four days, and in some areas, you got one year's worth of rainfall in one to two days."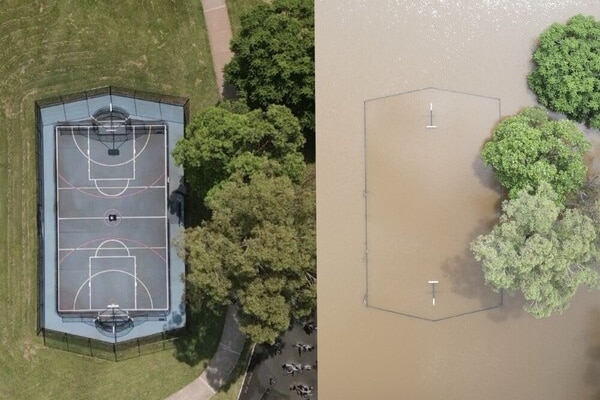 Asked whether the flood-mitigating Wivenhoe Dam should have been emptied before the deluge — based on BOM forecasts — she said the bureau's predictions had been different three days in a row.
"On Thursday the [Bureau of Meteorology's] information was that on Friday, conditions were easing, and then it changed on Friday, that conditions were going to be easing on Saturday, then they didn't ease, then the conditions were going to be easing on Sunday," she said.
"So this is what we have had to be dealing with, a rapidly evolving situation.
The BOM has been contacted for comment.
Dam releases based on 'rain on the ground'
Seqwater — the corporation responsible for managing Wivenhoe Dam — was also adamant that there was little more that could have been done by the dam operators to provide more flood mitigation.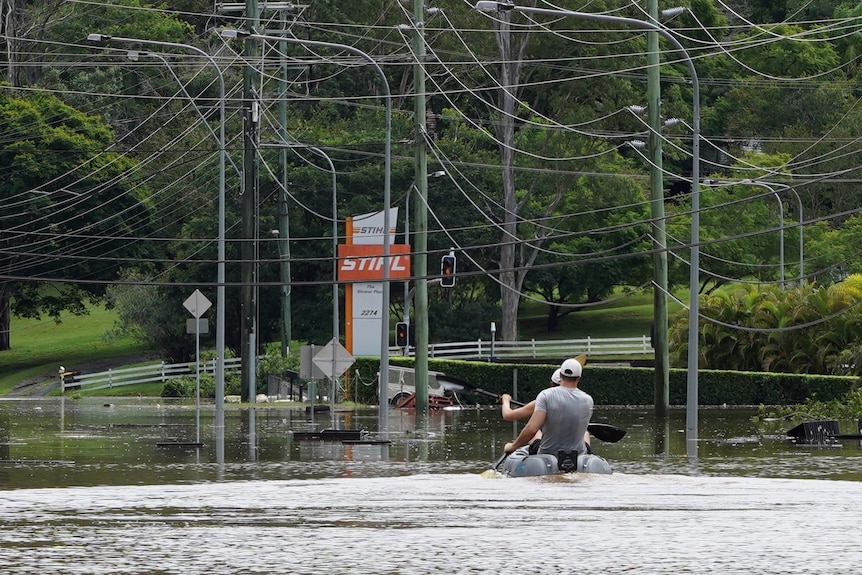 Seqwater's external relations manager Mike Foster said the agency only made decisions around "rain on the ground" not weather forecasts.
"We absolutely work with the Bureau of Meteorology in relation to weather forecasts,'' he said.
"The way we do that, and we do modelling on rainfall forecasts to tell us where an event may go, but when we make decisions we want to make decisions around as much certainty as we can.
"And we make decisions around rain on ground and how much inflow we are going to get into our systems, and we can model that and that can tell us where our dam levels are actually going to go."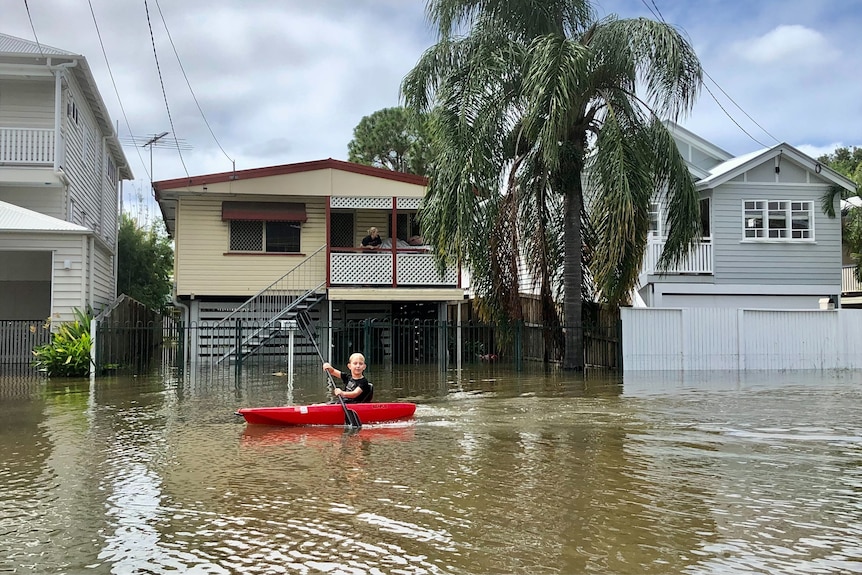 Mr Foster said the alternative was to make a decision around a particular weather bureau prediction and let water out.
But he said if that forecast was wrong then the dam releases could flood Brisbane unnecessarily.
Releases from the dam, which contains the equivalent of two-and-a-half Sydney Harbours worth of water, can take between 16 to to 24 hours to reach Brisbane.
They are usually timed to take into account the tidal flows into the river that lift water levels and inflows from the Bremer River and the Lockyer Creek downstream.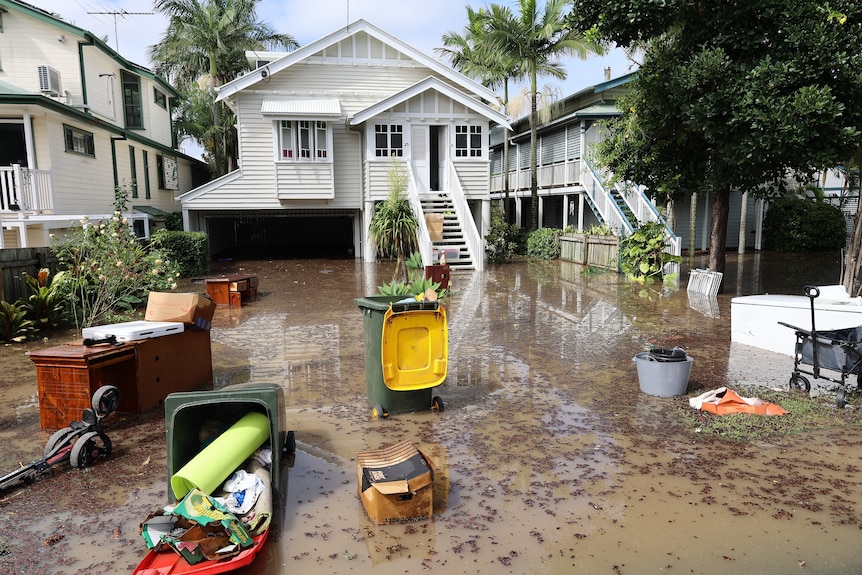 Mr Foster also revealed the dam had been about a quarter full on Tuesday and by the weekend it had risen to nearly three quarters full from the extreme weather.
He said releases were underway from Wivenhoe to ensure the flood compartment was empty in case of another downpour.
Looting claims in Ipswich
Police Commissioner Katarina Carroll said there have been instances of looting in the Ipswich suburbs of Bundamba, Blackstone and Goodna, where people had left their homes and businesses.
A 21-year-old man has been charged and the two other cases are being investigated.
Police Minister Mark Ryan said looting is "outrageous behaviour".
"What you are doing is not just illegal, but you are also grubs," Mr Ryan said.