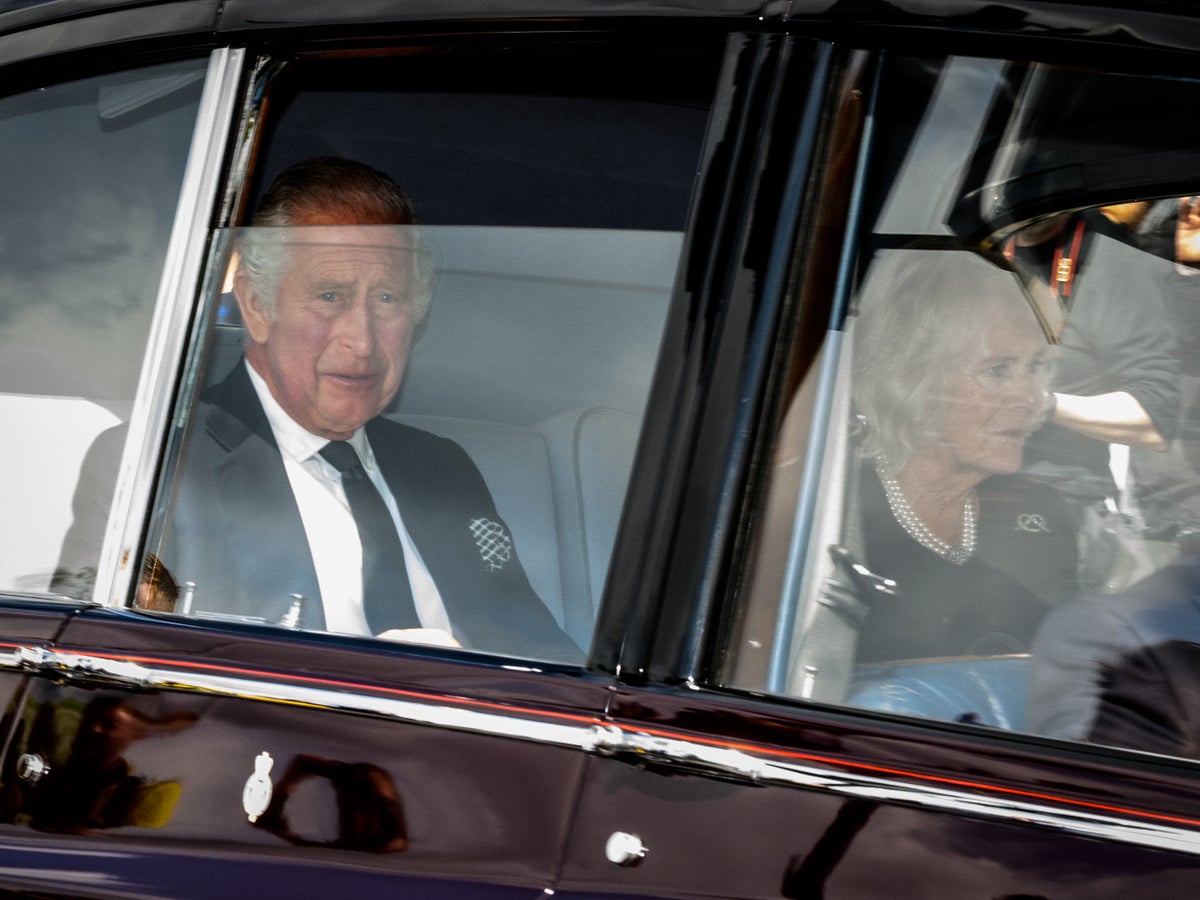 King Charles greets well-wishers outside Buckingham Palace
King Charles III made William and Kate Prince and Princess of Wales amid a touching tribute to his mother, Queen Elizabeth II, in the address from Buckingham Palace.
In a televised address to the nation, the King spoke of his "feelings of profound sorrow" at the Queen's death on Thursday at the age of 96. He paid tribute to the Queen's "love, affection, guidance, understanding and example".
Following the address by the King the Service of Prayer and Reflection started at St Paul's Cathedral.
Earlier today Charles arrived back in London after flying from Balmoral and met with prime minister Liz Truss.
The King was met with chants of "God Save the King" as he shook hands with and chatted with mourners, with Camilla walking close behind a grieving Charles.
The Queen had reigned for nearly seven decades, overseeing huge political and cultural changes in the national life. Her son automatically succeeds her as King Charles III, taking her place in ruling over the UK and more than a dozen Commonwealth nations, a role for which he has spent a lifetime in preparation.