Hong Kong to donate 7.5 million AstraZeneca doses to developing countries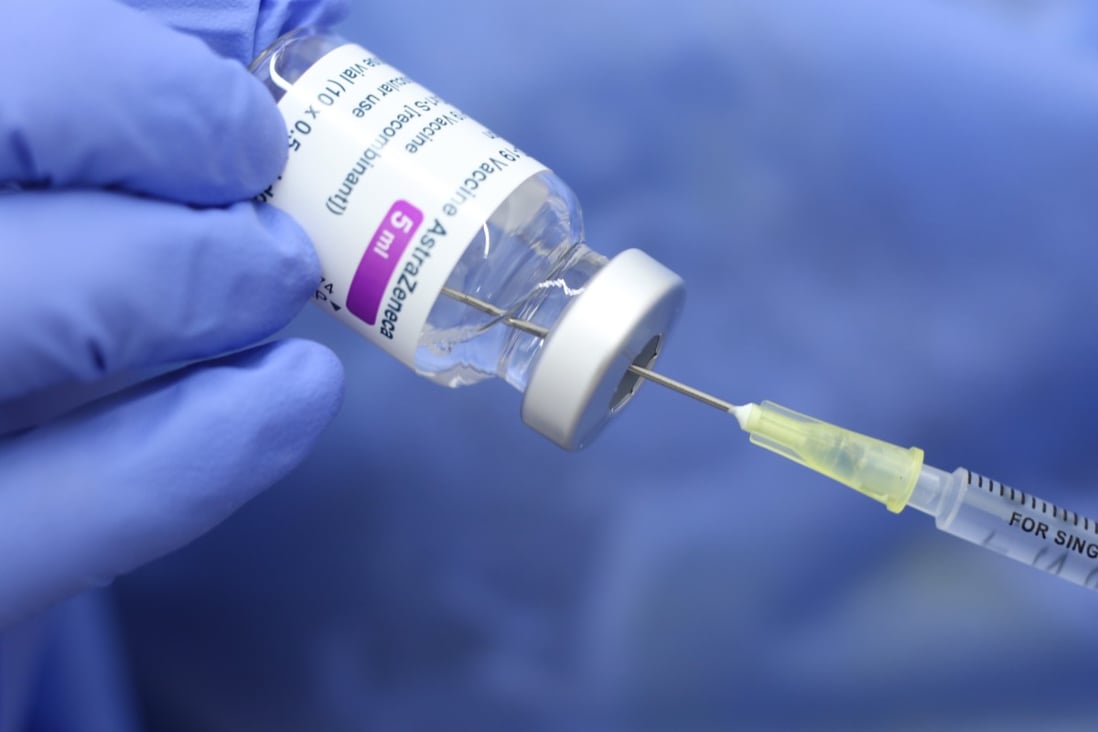 Hong Kong will donate 7.5 million doses of the AstraZeneca Covid-19 vaccine to developing countries through a global distribution platform, the health minister has revealed, noting that the city's supplies and epidemic situation are stable.
The doses, which Hong Kong procured earlier but were not supplied this year to avoid wastage, will be given to the Covax Facility, an international vaccine distribution initiative co-led by the World Health Organization.
"Considering the global epidemic situation is continuing, and Hong Kong's vaccine supply is stable and sufficient, I hereby announce that the government has reached a three-party agreement with the Covax Facility and AstraZeneca … to donate 7.5 million AstraZeneca vaccines," Secretary for Food and Health Sophia Chan Siu-chee said on Tuesday.
Health officials on Tuesday confirmed four Covid-19 cases, all imported, involving arrivals from Britain, Indonesia and Russia. That brought the city's tally to 12,272 cases, with 213 related deaths. Fewer than five preliminary-positive cases were logged.
In all, 92 low-income and lower-middle-income economies would benefit from the donation, Chan said, adding the vaccines were expected to be delivered in various batches before the second quarter next year.
Quoting information from the WHO, Chan said global vaccine distribution remained unsatisfactory. Just 20 per cent of people in developing countries have received a first dose.
In Hong Kong, 67.5 per cent of eligible people, or about 60.6 per cent of the total population, have received at least one dose. With community and hospital vaccination centres closing at 3pm on Tuesday as Tropical Cyclone Kompasu approached, just 2,822 people received their first dose.
Chan said Hong Kong's supply of 15 million doses of vaccine from manufacturers BioNTech and Sinovac would be sufficient for the entire population.
"If we look at the current rate of vaccination, even if a third dose is necessary, for the elders, for example, we think it will still be enough in terms of the vaccination," Chan said.
Recapping comments by President Xi Jinping at a summit last month, Chan said China had pledged to supply 2 billion doses of vaccines to more than 100 countries and international organisations. The country would also donate US$100 million to Covax and 100 million doses of vaccines to developing countries.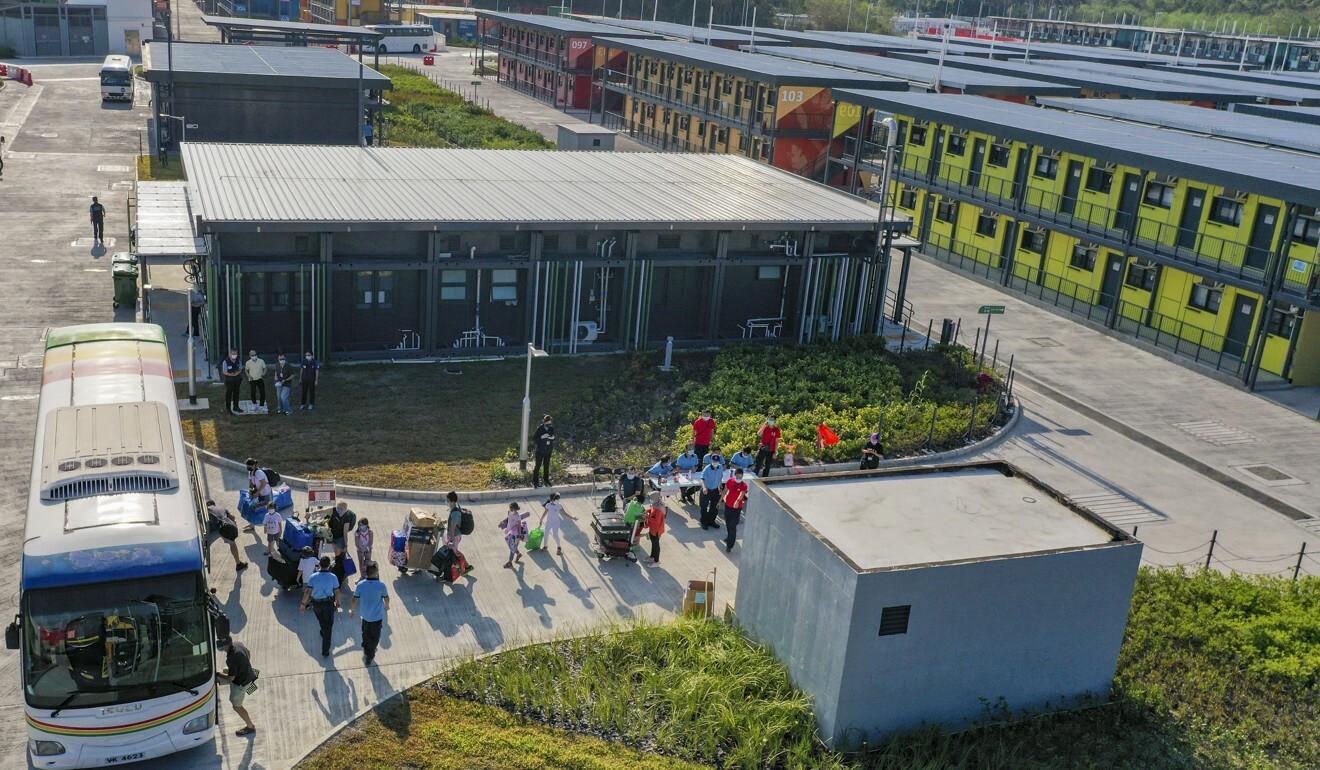 Word of the donation came hours after Hong Kong leader Carrie Lam Cheng Yuet-ngor defended her administration's contentious quarantine policy, arguing it was the city's tough measures that allowed residents to continue living and working largely as normal.
The chief executive urged residents to continue supporting pandemic policies she said remained necessary.
"In the past 21 months, we have never banned residents from going to work when other places have imposed citywide lockdowns," she said at her weekly media briefing. "We have been reviewing our policies regularly, such as allowing marathons and concerts to go on with a smaller number of participants."
If we have five to six such cases each day, meeting 400 contacts, the community infection and pressure on our hospitals would be unbearableHong Kong Chief Executive Carrie Lam
In a related development, authorities announced the easing of social-distancing measures in fitness centres, with gym users no longer required to wear a mask while working out if all staff were fully vaccinated or underwent regular testing, the air change per hour had reached six or above, and everyone used the government's "Leave Home Safe" Covid-19 exposure risk notification app.
The updated rule, along with other existing measures, will remain in place until October 27.
Meanwhile, experts advising the government on its Covid-19 vaccination strategies are likely to bring forward their meeting on booster shots after the latest recommendation from the WHO.
The agency said an extra dose should be given to immunocompromised people and those aged 60 or above who had received two doses of the Sinovac or Sinopharm vaccines.
Professor David Hui Shu-cheong, a member of the Centre for Health Protection's joint scientific committee which gives the government recommendations, said the next meeting could be held next week rather than late October or early November.
He said information from the WHO, along with local studies, would give a stronger base for a decision on a third dose.
The city's social-distancing measures, particularly a 21-day quarantine for returnees from most countries, have angered some residents.
Last week, Tara Joseph, president of the American Chamber of Commerce in Hong Kong, said the government was not listening to the business community's concerns about its "zero-Covid" strategy, arguing it could undermine the city's future as a global financial hub.
Asked on Tuesday to comment on Joseph's remarks, Lam said she had explained to local business chambers that Hong Kong needed a strict zero-infection policy to reopen its border with mainland China.
"No one disagreed with me on the strategy, they know that reopening the border is also important," she said.