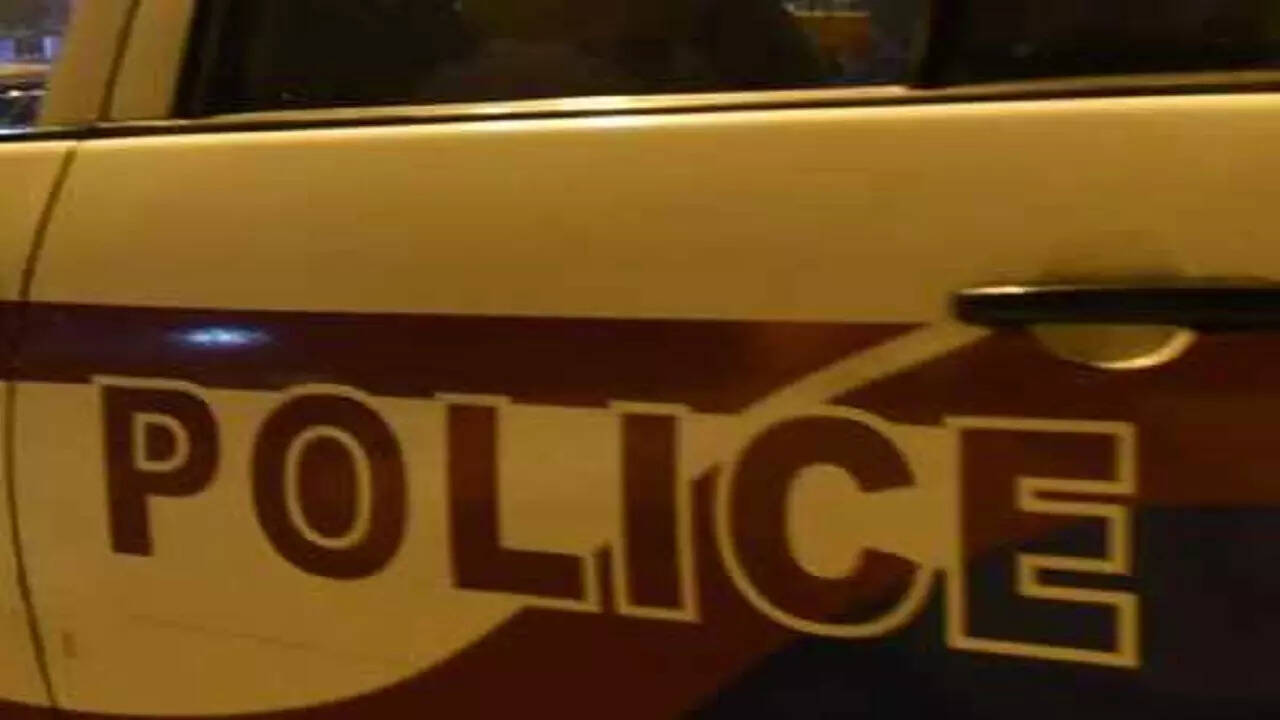 PUNE: Four men, claiming themselves to be anti-corruption bureau officials, allegedly abducted and robbed a Nanded jeweller's employee of Rs17.59 lakh after the latter alighted from a private bus on Shankarseth Road near Swargate around 6.30am on March 7.
The city police are investigating the incident after the Nanded jeweller lodged a complaint. The police said Shankar Bhalerao (21), the employee of the jeweller, Madhuram Satyanarayan Soni (27), was on a routine trip to Pune for wholesale purchase of gold on behalf of his employer. He had started from Nanded for Pune the previous night in a private bus. The four men, suspected to have trailed the bus in a black SUV, zeroed in on Bhalerao just after he got down near Swargate.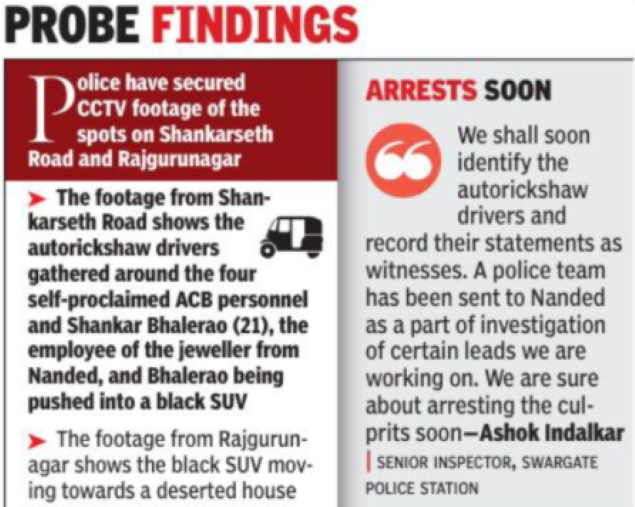 "One of them was carrying a firearm," senior inspector Ashok Indalkar of the Swargate police said, citing the complaint. "We are not ruling out the possibility of the culprits being from Nanded and familiar with the jeweller's business routine," he said. Indalkar said, "Initially, the gang of four tried to snatch Bhalerao's backpack containing the cash, leading to a minor scuffle that drew attention of some autorickshaw drivers standing nearby. The auto drivers gathered around to check what was going on, but the four men asked them to back off and flashed their identity cards, claiming that they were ACB (anti-corruption bureau) officials and 'taking action' against the person holding the backpack."
He said, "The four men then bundled Bhalerao in the SUV, gagged him with a piece of cloth, and tied his hands and legs. They drove him to a deserted house at Rajgurunagar, off Pune-Nashik highway, where they took away the backpack and removed the SIM card from Bhalerao's cellphone. They gave him some money before releasing him. Bhalerao went to his relative's place in Chakan, from where he made few calls to Soni, informing him about the incident."
Soni approached the city police on Monday after verifying with the ACB officials in Nanded about the "action" against his employee as was claimed by the four men. "It took two days for Bhalerao to reach Nanded from Pune. He was in a state of shock. The next day, we went to the ACB office in Nanded. The officers there verified if any 'action' was indeed carried out by their personnel either from Nanded or Pune and told us two days later that there was no such 'action'. We realised it was a robbery and decided to approach the Pune police," the jeweller told TOI.
Indalkar said, "The complainant ought to have approached us earlier instead of himself getting into the verification exercise. We, too, did our own verification before lodging the FIR."