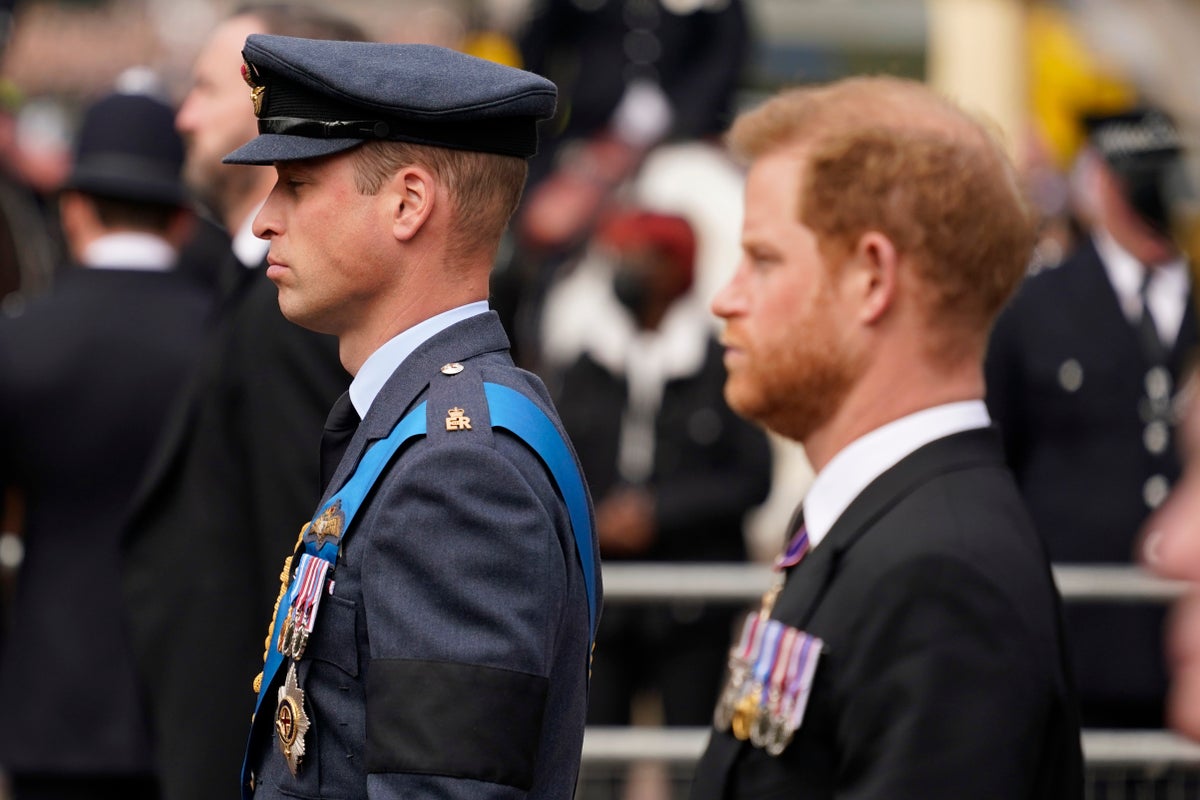 Prince Harry has reportedly claimed that his brother William "lunged" at him and "grabbed my shirt" during a confrontation over his and wife Meghan Markle's Oprah Winfrey interview.
Details of their row, which allegedly occurred at Frogmore Cottage after Prince Philip's funeral in April 2021, have been shared in Harry's leaked memoir Spare.
Excerpts from the ghostwritten book have been published by the UK press after Spare was accidentally put on sale in Spain on 5 January – five days before the official release date.
In one such extract, Harry reportedly wrote how he and William clashed during peace talks to address the fallout from his and Meghan's sensational interview with the American broadcaster in March 2021.
Then-Prince of Wales Charles was also allegedly present.
Harry wrote that he was trying to address the bullying allegations against Meghan but that Charles and William "weren't listening", The Sun reported.
William was allegedly "really steaming" and shouted at him: "You never came to us. You never came to me."
According to The Sun's report, Harry also claimed that William told him to take up any grievances he had about the "Megxit" agreement being violated "with Granny" – referring to the late Queen Elizabeth II.
He shared: "I waved a hand, disgusted, but he lunged, grabbed my shirt. 'Listen to me, Harold.'"
The duke continued: "I pulled away, refused to meet his gaze. He forced me to look into his eyes. 'Listen to me, Harold, listen! I love you, Harold! I want you to be happy.'"
Harry, 38, claimed he replied: "I love you too... but your stubbornness is extraordinary."
After Harry broke away from William's grip, the new Prince of Wales reportedly "grabbed" him again and tried to make eye contact with him.
"Harold, you must listen to me! I just want you to be happy, Harold. I swear, I swear on Mummy's life," William reportedly said, referring to their late mother, Princess Diana.
Harry wrote: "He stopped. I stopped. Pa stopped. He'd gone there.
"He'd used the secret code, the universal password. Ever since we were boys those three words were to be used only in times of extreme crisis."
William "wasn't quite ready to accept defeat", Harry is quoted as saying in his book, adding that his brother told him he "felt properly sick and ill after everything that's happened".
"I swear to you now on Mummy's life that I just want you to be happy," Harry quoted him as saying.
Harry added: "My voice broke as I told him softly: I really don't think you do."
The Independent has contacted representatives for Kensington Palace, Buckingham Palace and Prince Harry for comment.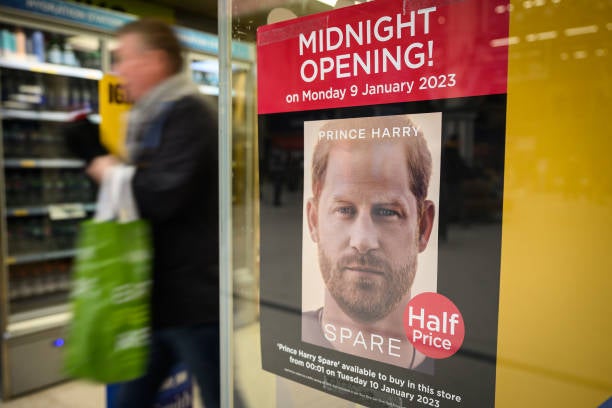 Ahead of the broadcast of Harry and Meghan's interview with Oprah, it was reported that the Duchess of Sussex had "faced a bullying complaint from one of her closest advisers during her time at Kensington Palace" in 2018.
According to The Times's report, the complaint was made by the couple's then-communications secretary Jason Knauf.
A spokesperson for the Sussexes vehemently denied the bullying accusations at the time.
Harry has also alleged that William physically attacked him during a confrontation about Meghan at Nottingham Cottage in 2019.
Kensington Palace did not respond to The Independent's request for comment at the time.
Prince Harry's interviews with ITV's Tom Bradby and CNN's Anderson Cooper to promote the book will be telecast on Sunday (8 January).
You can follow live updates about Harry's book here.