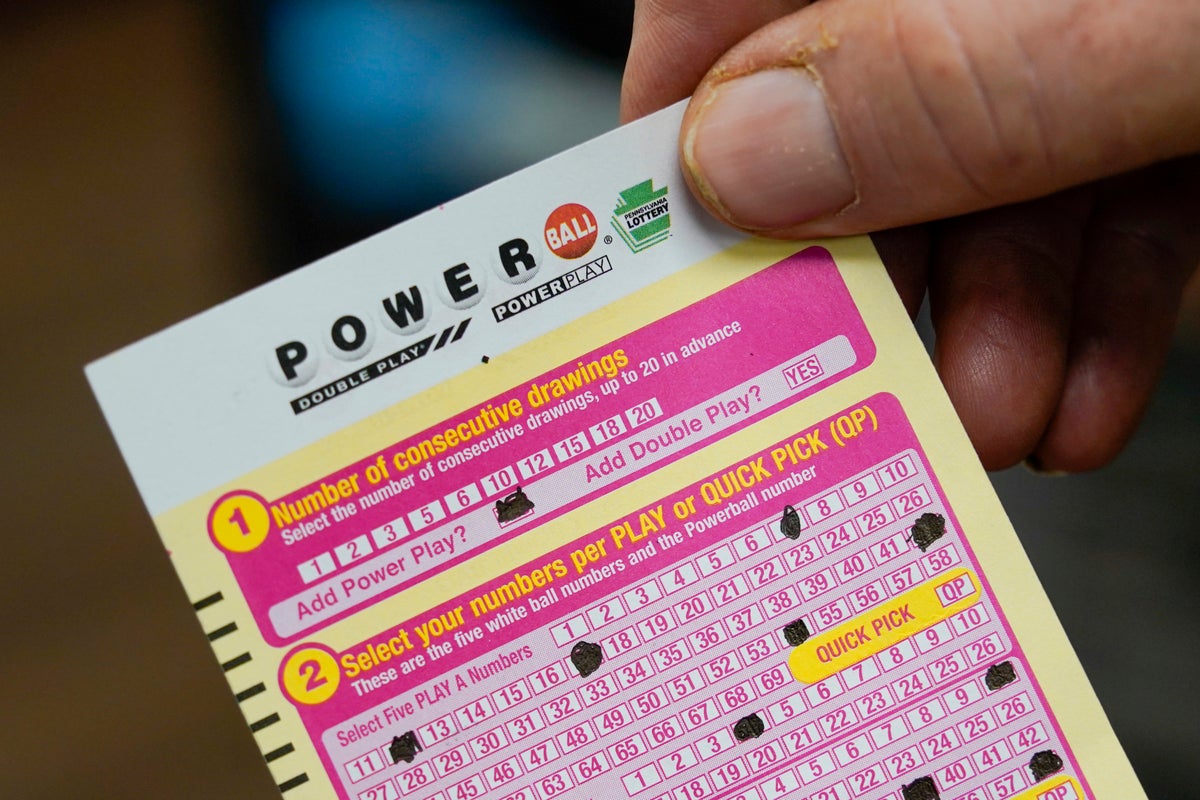 The Powerball jackpot has reached an astonishing estimated $1.2bn after no one matched all six numbers yet again in the latest drawing.
The winning numbers in Monday's drawing were 12, 26, 27, 43, 47 and a Powerball of 5.
There have been 33 consecutive drawings since the last jackpot win in July, meaning the number has grown to a mind-blowing amount.
Despite not winning the enormous jackpot on Monday, two lucky people, one in New York and another in South Carolina, won $2m after matching the first five numbers and purchasing the lottery ticket with a power play bonus, which upped their cash prize.
Another two people also won $1m each, one from Delaware and another in Michigan, after they matched the first five numbers.
The previous draw on Saturday also produced 2.5 million winners across the country, winning various amounts of money
While the jackpot has past the staggering $1bn mark, it is nowhere near the amount of largest prize ever won in Powerball history.
Back in November last year, a person from California had their life completely transformed when they took home a $2.04bn jackpot prize after purchasing their ticket.
However, this estimated prize is the third-largest amount to be given away in Powerball history, outpassing the jackpot won by a Californian back in July of $1.08bn.
The second-highest win ever was a $1.586bn jackpot split between three ticket holders in California, Florida and Tennessee back in 2016.
People line up to buy Powerball tickets at a 7 Eleven liquor store for the last jackpot win in July 2023 in Chino Hills, California

— (AP)
The next draw will take place on Wednesday night beginning at 10.59pm ET at the Florida Lottery draw studio in Tallahassee.
According to Powerball, the chances of winning the jackpot are one in 292,201,338, whereas the chances of winning some sort of prize, albeit small, is 1 in 24.9.
While this seems near impossible, you have to be in it to win it! Tickets cost $2 each and an extra $1 to add power play for a chance to increase the amount of money you win.
Someone very soon could be taking home this colossal jackpot. Powerball numbers are announced every Monday, Wednesday and Saturday.
Winners can choose to take home a lump sum or be paid in instalments over a period of 30 years.
If someone is to win this huge rollover on Wednesday and choose the lump sum, they could have an estimated $551.7m, before taxes, awarded to them.