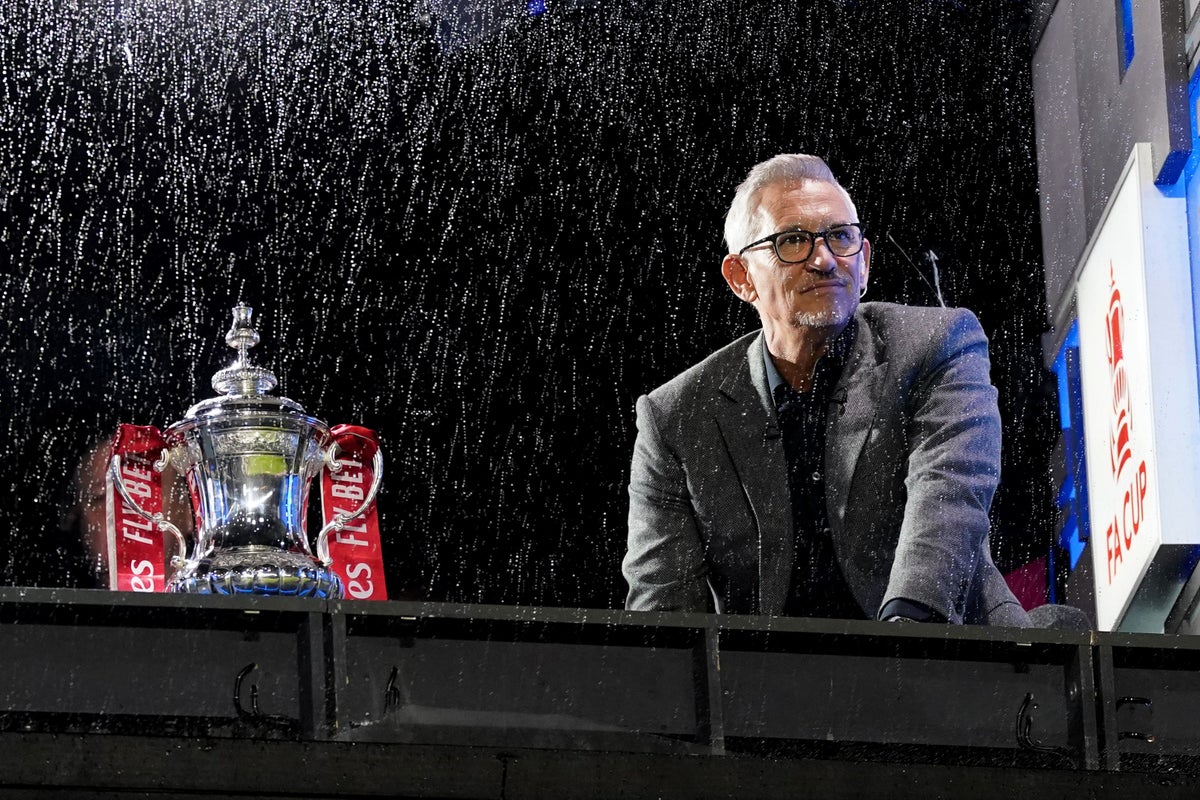 Police have said "no criminal offences" occurred when pornographic noises were transmitted during live coverage of the FA Cup clash between Wolves and Liverpool.
Ahead of the third-round replay in a studio at Wolves' Molineux ground on Tuesday evening, audible moaning noises broke out in the background.
Presenter Gary Lineker revealed they were caused by a hidden mobile phone "taped to the back of the set", with self-styled YouTube prankster Daniel Jarvis claiming he was behind the stunt.
Jarvis, who uses the nickname Jarvo, was handed a suspended sentence last October after being convicted of aggravated trespass over an incident where he collided with England cricketer Jonny Bairstow when he invaded the Oval pitch in south London during a Test.
He was given an eight-week prison sentence suspended for two years, and was also banned from attending any venue where a sporting fixture is being held in England and Wales for two years, from travelling abroad for 12 months and made subject to a rehabilitation activity requirement.
A clip on Jarvis's Twitter page appeared to show him at Molineux ahead of the prank.
West Midlands Police told the PA news agency: "We've liaised with the club and are satisfied that no criminal offences have taken place."
Lineker looked momentarily startled by the prank and struggled to keep a straight face as he cut to colleague and fellow former England striker Alan Shearer in the commentary gantry.
Lineker tried to laugh off the incident as the noise continued to blare out and said to Shearer: "Somebody's sending something on someone's phone, I think. I don't know whether you heard it at home."
Once the match had begun, Lineker revealed the cause, tweeting a picture of a mobile phone and three laughing emojis alongside the words: "Well, we found this taped to the back of the set.
"As sabotage goes it was quite amusing."
A BBC spokesperson said on Twitter: "We apologise to any viewers offended during the live coverage of the football this evening. We are investigating how this happened."
Liverpool scored the only goal of the first half, and during the half-time analysis, Lineker said to Ince and Murphy: "Harvey Elliott's goal was a screamer… which was not the only one we've had tonight."