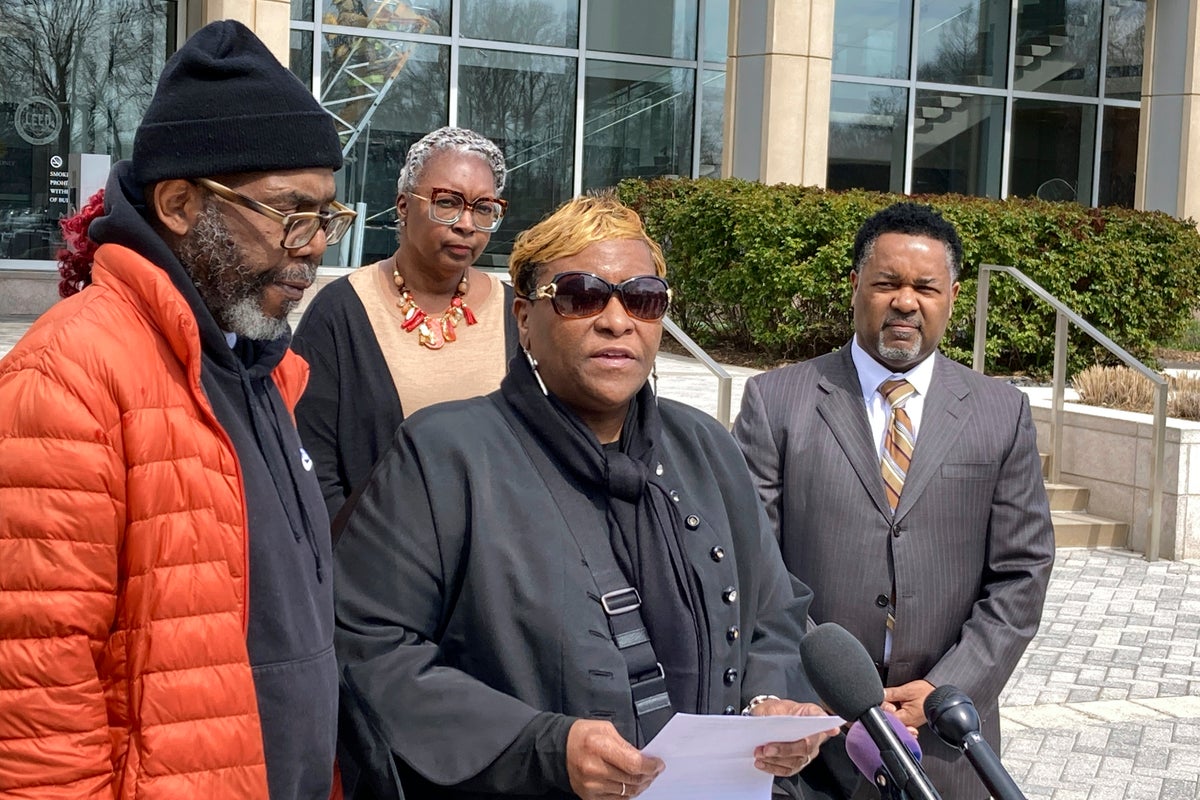 A northern Virginia police officer has been fired after fatally shooting a shoplifting suspect last month following a foot chase at a busy shopping mall.
Fairfax County Police Chief Kevin Davis announced the dismissal Thursday at a press conference in which he also released body camera footage showing the shooting of Timothy McCree Johnson outside Tysons Corner Center on Feb. 22.
Two officers who chased Johnson that night fired their weapons, Davis said. The one who fired the fatal round has been dismissed from the department, and the other officer remains on restricted duty as the investigation continues.
The officer who was fired, Sgt. Wesley Shifflett, exhibited "a failure to live up to the expectations of our agency, in particular use of force policies," Davis said.
The video itself shows a nighttime chase that lasted less than two minutes, concluding with what sounds like three gunshots. An officer can be heard saying "stop reaching" but the video itself is dimly lit and it is difficult to see Johnson in any detail.
"More often than not the police body camera footage speaks for itself," Davis said. "This time, it does not."
Police also released video that seemed to show Johnson taking two pair of sunglasses from a Nordstrom department store, and setting off alarms as he left the store. Security at the department store alerted the officers, who were assigned to patrol the mall.
Police showed the video to Johnson's family on Wednesday, a day ahead of it public release. After viewing it, family attorney Carl Crews called Johnson's death "an execution by a Fairfax County police officer."
Johnson's mother, Melissa Johnson, said Davis "painted a negative half-truth about our son" when he described Johnson immediately after the shooting as someone with a "significant violent criminal history."
Johnson had no criminal record in Fairfax County, court records show. He did have assault and gun convictions against him in Maryland and the District of Columbia.
No charges have been filed against the officers. Fairfax County Commonwealth's Attorney Steve Descano has said he is reviewing the case and will make a decision in the coming weeks.
The video's release comes as seven Virginia sheriff's deputies in Henrico County, near Richmond, and three hospital workers have been charged with second-degree murder in the death of a Black inmate with mental-health issues. Irvo Otieno died while being transferred to a state hospital; video released Tuesday in Otieno's case shows the deputies and workers surrounding and pinning Otieno to the floor.