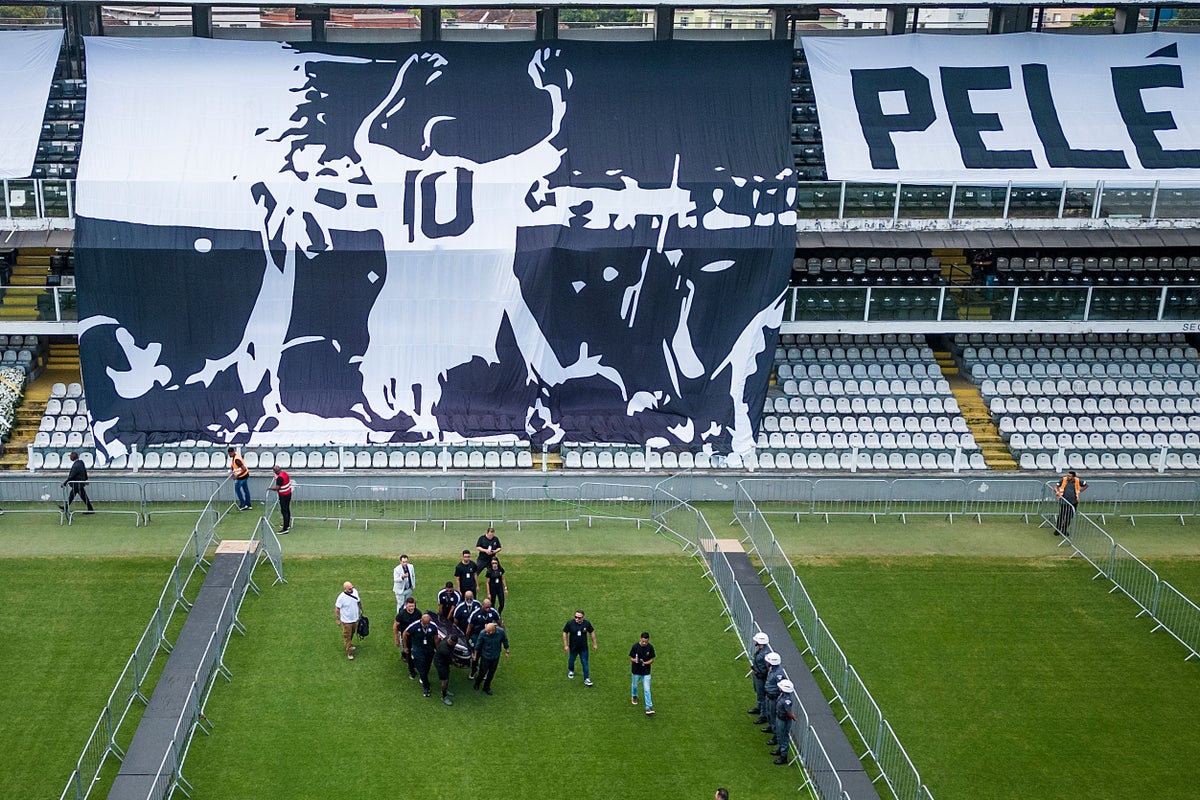 Pelé was laid to rest on Tuesday, as the Brazilian football legend was buried on the ninth floor of a cemetery overlooking Santos' stadium in his hometown.
Pelé, whose full name was Edson Arantes do Nascimento, died of colon cancer on 29 December, aged 82. He is seen by many as the greatest footballer to have ever lived.
The days since have seen tributes from the likes of modern-day greats Lionel Messi and Cristiano Ronaldo, while Jair Bolsonaro declared three days of national mourning in one of his final acts as president of Brazil, before being replaced by Lula.
Lula was among those to visit Santos' stadium in the state of Sao Paulo on Tuesday (3 January) as Pelé lay in state in the centre circle of the pitch where he played some of his greatest games. Pelé's casket was then transported via a procession to a vertical cemetery, as thousands of Brazilians lined the streets to pay tribute to the three-time World Cup winner.
The procession even passed the former striker's family home, where his 100-year-old mother Celeste watched on. Finally, in a private ceremony with just his family present, Pelé was buried on the ninth floor of the Memorial Necropole Ecumenica cemetery – the world's tallest vertical cemetery – which overlooks Santos' Urbano Caldeira stadium.
It was at that very stadium that Pelé spent almost the entirety of his club career, officially scoring 618 goals in 636 games between 1956 and 1974, before retiring at New York Cosmos in 1977. Meanwhile, the striker scored 77 official goals for Brazil in 92 appearances, and he won the World Cup three times – in 1958, 1962 and 1970 – before retiring from international duty in 1971. However, he is reported to have scored over 1,000 goals throughout his career.
As thousands of mourners gathered in Santos to pay tribute to the former No 10, a 32-year-old salesman named Claudio Carranca said: "I never saw him play, but loving Pelé is a tradition that goes from father to son in Santos. I learned his history, saw his goals, and I see how Santos FC is important because he is important.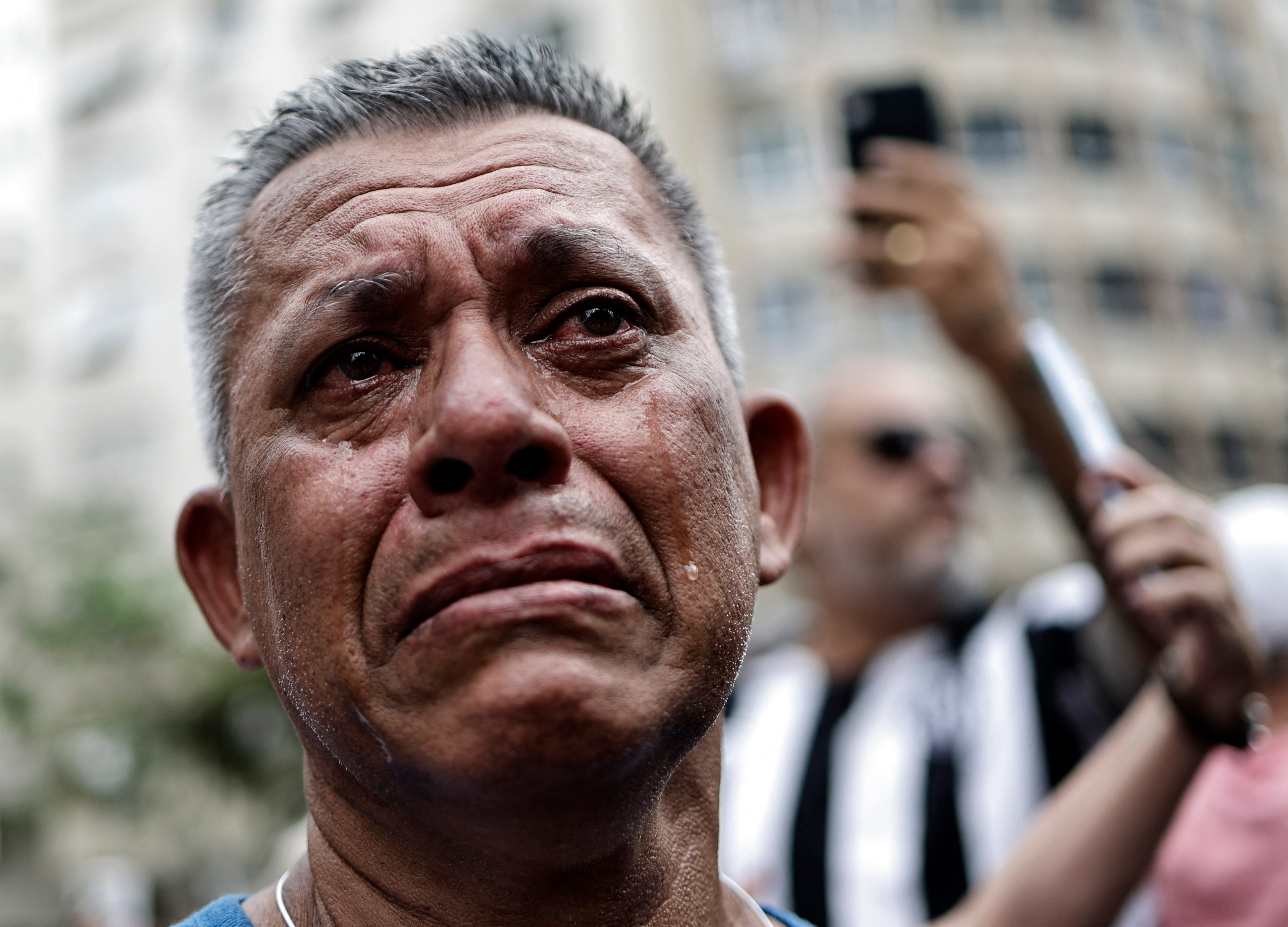 "I know some Santos fans have children supporting other teams, but that's just because they never saw Pelé in action; if they had, they would feel this gratitude I feel now."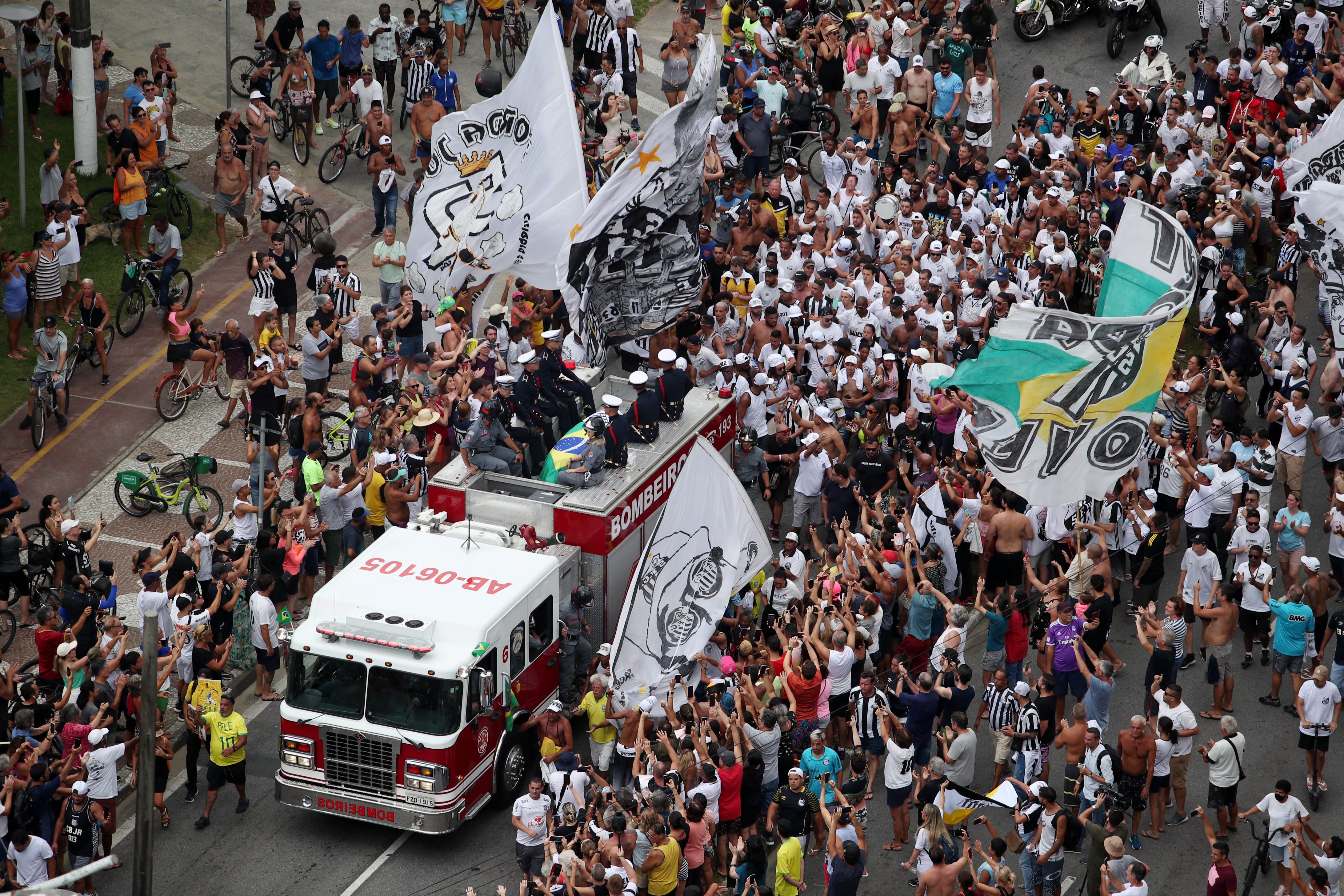 Among those at Santos' stadium for Pelé's funeral was the player's best friend Manoel Maria, who also represented Santos. "If I had all the wealth in the world, I would never be able to repay what this man did for me and my family," Maria said. "He was as great a man as he was as a player – the best of all time. His legacy will outlive us all, and that can be seen in this long line with people of all ages here."
Meanwhile, Santos local Joao Paulo Machado told the BBC: "I had the opportunity to see him playing in the stadium many times. He's the No 1 ambassador of this country in the world, in my opinion. If you travel abroad, the first thing people say is: 'You are from Pelé's country.'"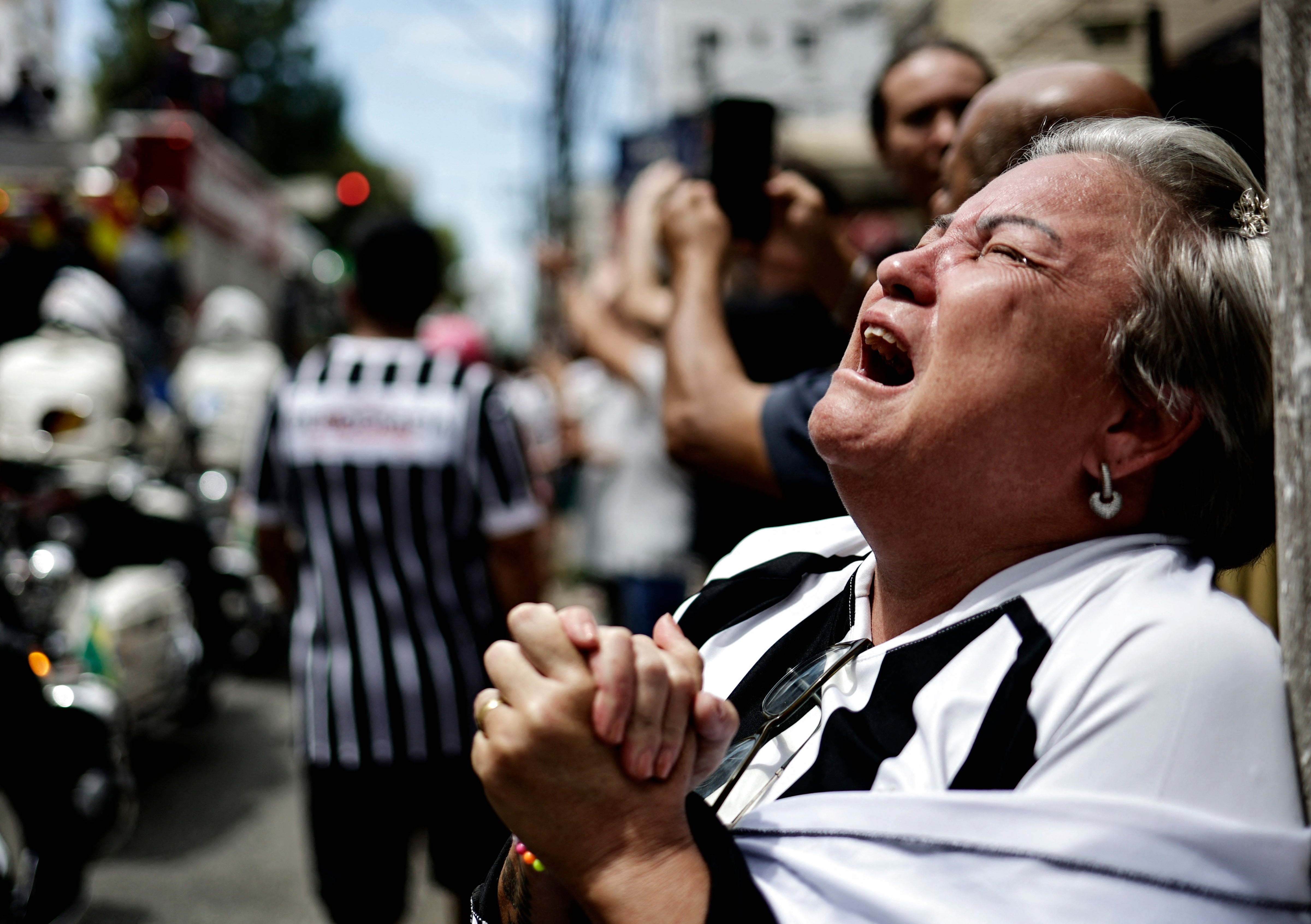 Ex-Santos FC president Marcelo Teixeira called Pelé a "fantastic human being" and said: "He had a generous heart, not just because he was the athlete of the century. He always looked after people in a really sincere, humble way."
Beatrice, 56, woke up early to travel from Sorocaba to Santos, and queued for over two hours with her husband. "I'm determined to pay my final respects to him," she said. Santos native Marcela Buono, who now resides in Miami, also travelled back to her hometown to pay her respects.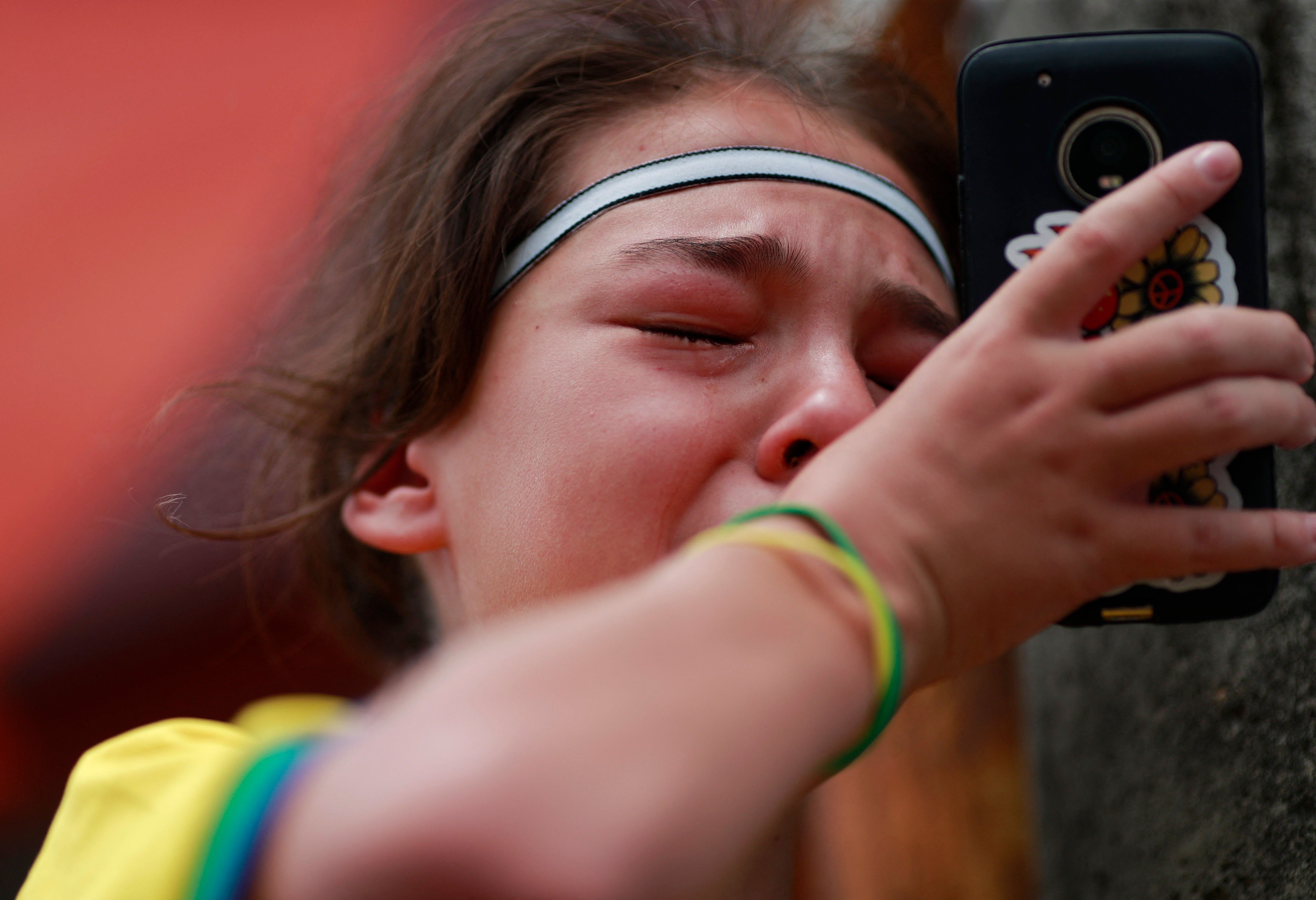 "We grew up with him," she said. "He used to go to the supermarket here every day. That was normal for us. He was always fantastic, giving autographs for the kids. He was an amazing person, an inspiration."
Lula, who began his third term as Brazil's president on 1 January, replacing the controversial Bolsonaro, told Santos TV: "The most fantastic thing is that Pelé never held his nose in the air, he treated everyone the same."