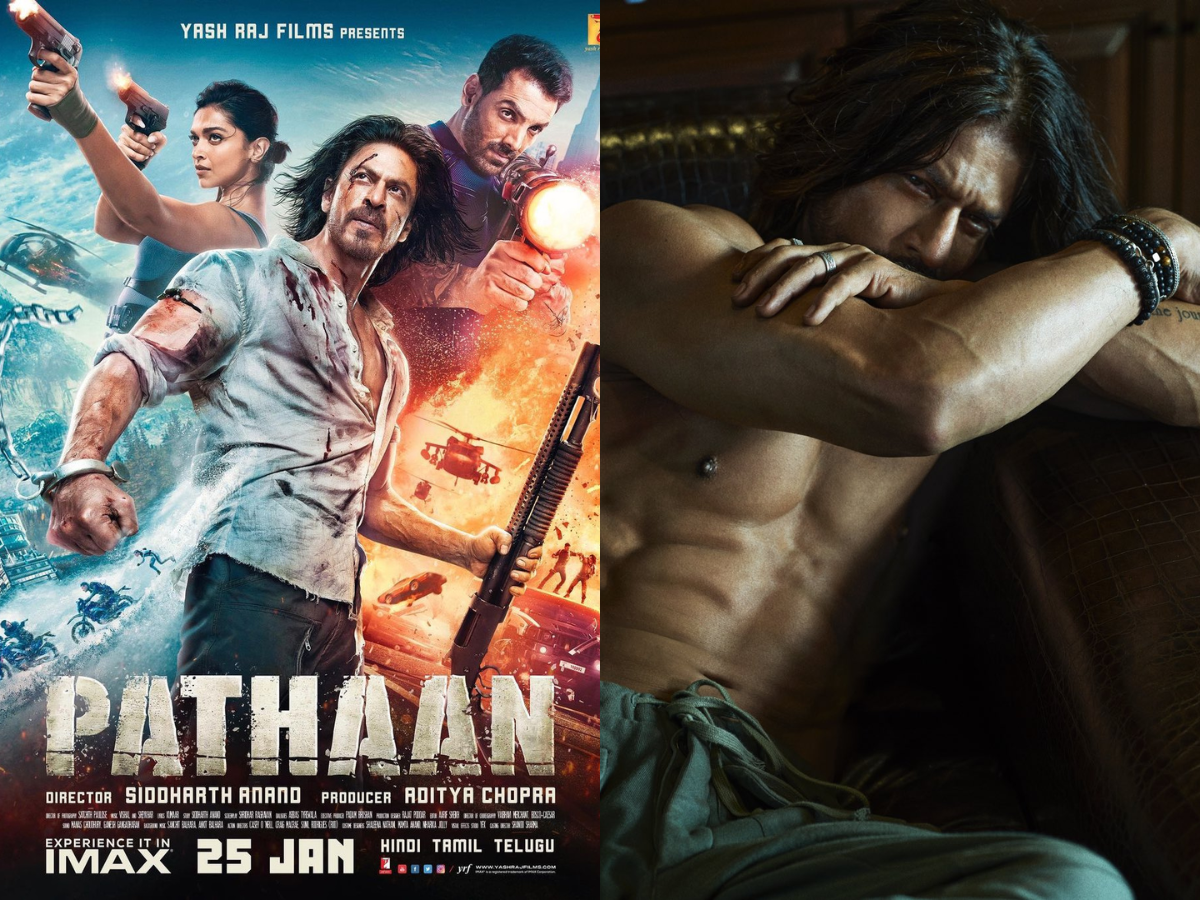 The teaser of action thriller movie 'Pathaan' has been released on the birthday of Shahrukh Khan, who also plays the lead role in the movie. The movie is slated to be released on January 25, 2023. Deepika Padukone and John Abraham also star in this movie which has been produced by Aditya Chopra under Yash Raj Films banner.
Happy birthday Shahrukh Khan
Known as King Khan by fans, today's Shahrukh Khan's birthday. The actor turns 57 years old today. A multitalented celebrity, SRK, has a unique fan base in the country. From the Raj of Dilwale Dulhania Le Jayenge to Mohan Bhargava in Swades, Shahrukh Khan has always left an indelible mark in the hearts of his followers with this on-screen presence.
"Apni kursi ki peti baandh lijiye"
The teaser begins with a voice asking whereabouts of Pathaan who seems to be untraceable since the last 3 years.
Sharing the teaser on his social media account Shahrukh Khan has captioned it: Apni kursi ki peti baandh lijiye…#PathaanTeaser OUT NOW! Celebrate #Pathaan with #YRF50 only at a big screen near you on 25th January, 2023.
Read: Fitness inspirations from Yashoda actor Varalaxmi Sarathkumar
The movie will release in Hindi, Tamil and Telugu languages.
Sharukh Khan's diet plan for Pathaan
For giving that amazing screen presence, Shahrukh Khan had to follow a strict diet plan for Pathaan.
In an interaction with The Indian Express, Shahrukh Khan's fitness trainer, Prashant Subhash Sawant had revealed the star's diet secrets which was exclusively tailored for his character in the movie Pathaan.
Heavy lifting
The trainer revealed that to fit into the character of Pathaan he had to do lots of heavy lifting. Earlier Khan used to do circuit training and cardio workouts a lot.
Strength training was required, in order to make Khan look bigger for the character in Pathaan.
According to his trainer, it took them 2 years to build the body that we see today on-screen.
"Apps aur abs sab bana dalunga"
In the first look of Pathaan, Shahrukh Khan had captioned the picture as: Shah Rukh agar thoda Rukh bhi gaya toh Pathaan ko kaise rokoge… apps aur abs sab bana dalunga.
Fans and followers have appreciated the new look of Shahrukh Khan in the new movie.
More protein intake
With a bigger body in mind, Prashant emphasized on more protein intake for Khan. His diet included lean meat, egg whites and lentils. Commending his disciplined nature, the trainer had revealed that be it diet or exercise, he was consistent in everything and never let anything come in the way of preparing for the role of Pathaan.