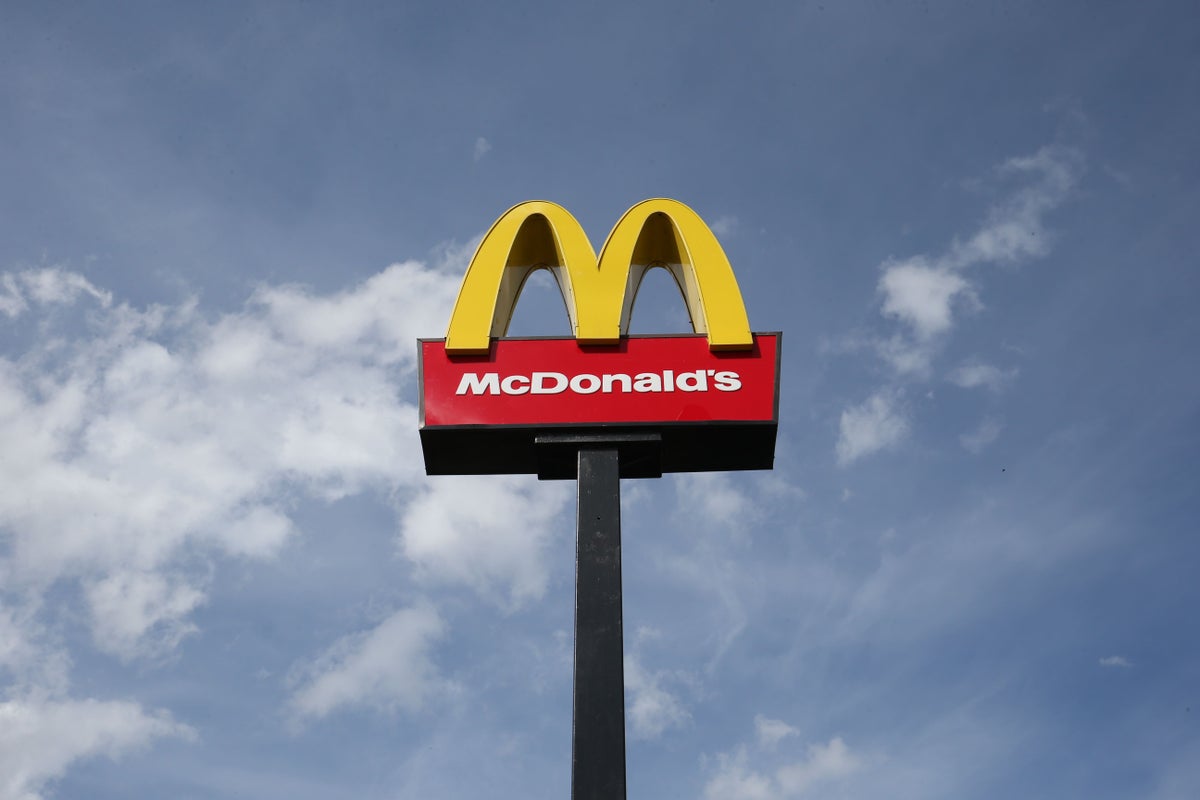 The parents of a four-year-old who was burned by a McDonald's chicken nugget were awarded $800,000 after suing the franchise for $15m for injuries caused by the accident.
In 2019, an "unreasonably and dangerously" hot McNugget allegedly burned the then-four-year-old daughter Olivia of Philana Holmes and Humberto Caraballo Estevez. The piece of chicken fell onto the young girl's lap, resulting in a second-degree burn, the lawsuit, filed in Florida, claimed.
Holmes testified that she had ordered two "Happy Meals" from the drive-thru of the Tamarac McDonald's. Not long after she handed Olivia the food, Holmes said she heard her child scream from behind her. The chicken nugget had allegedly gotten stuck in her daughter's car seat, burning the child's leg.
In May, a Fort Lauderdale found the franchise holder of the South Florida location liable due to "negligence and failure" in warning their customers about the risk of hot food, according to Today.
Additionally, the jury found McDonald's to be liable for "failing to provide instructions for safe handling of the food," the outlet states.
On Wednesday 19 July, jurors reached the decision to award $800,000 in damages after deliberating for two hours, according to the Associated Press.
The outlet reported that Brent Upchurch, the franchises' owner-operator, said: "Our sympathies go out to this family for what occurred in this unfortunate incident, as we hold customer safety as one of our highest priorities. We are deeply disappointed with today's verdict because the facts show that our restaurant in Tamarac, Florida, did indeed follow those protocols when cooking and serving this Happy Meal."
The family's attorneys originally asked for $15m because of the alleged scarring that's been left on the child's leg. According to Local10 News, McDonald's didn't believe that amount was "fair and reasonable" since Olivia's wound has healed without disabling her. Defense attorney Jennifer Miller asked Holmes on the stand whether Olivia has received treatment for her injury in the past four years. "Not at this time because it's too much for her," Holmes said. "(The answer) would be no."
Following jury deliberations, the family was awarded $800,000 "for pain and suffering, disfigurement, mental anguish, inconvenience, and loss of capacity for enjoyment of life," according to CNN. The jury allotted $400,000 for injuries sustained in the past, and another $400,000 for future injuries.
"This momentous decision brings meaningful closure to an arduous and protracted legal process. Having previously established the defendants, Upchurch Foods Inc and McDonald's USA LLC, as liable for their wrongful actions, this verdict reaffirms that they must now face the consequences and provide full justice," the family's attorneys remarked.
The Independent has contacted McDonald's and the family's attorneys for a comment.