ONE: Xiong says UFC's Namajunas is a 'good friend', excited for Zhang rematch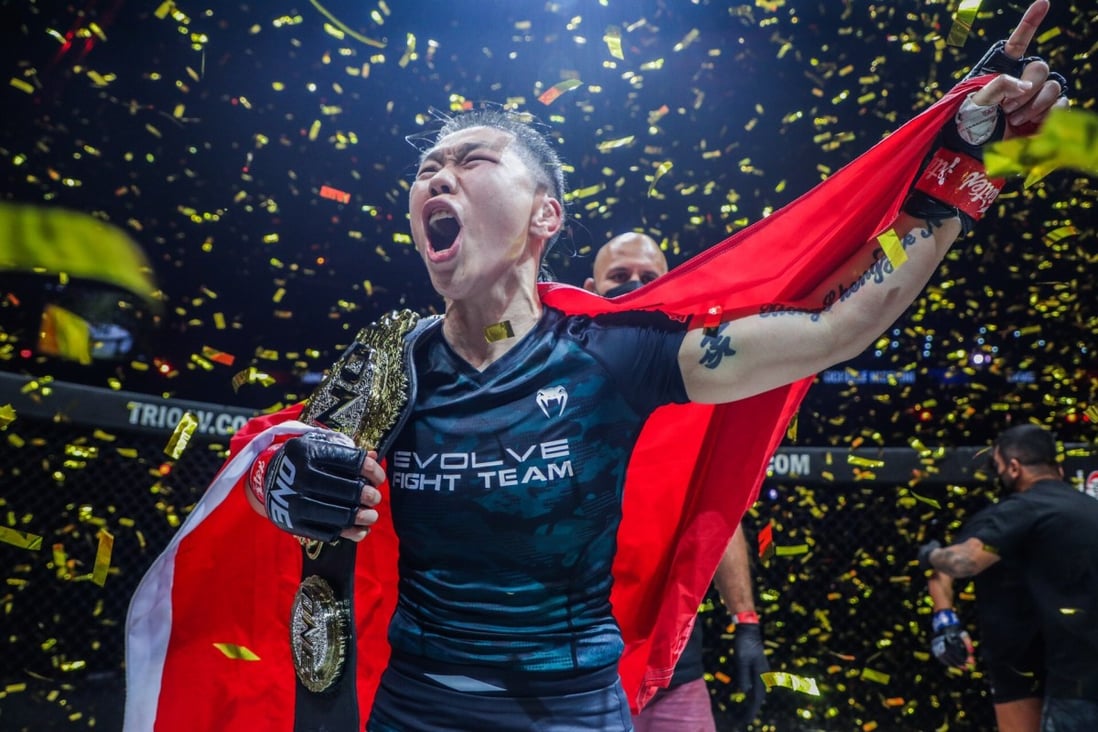 Zhang Weili and Rose Namajunas may have their differences, but ONE Championship strawweight champ Xiong Jingnan has insisted she is "good friends" with her UFC counterpart.
Namajunas took the UFC strawweight belt from China's Zhang via first-round TKO in April, after a fractured build-up to their fight in Jacksonville, Florida, with the Lithuanian-American invoking the Cold War mantra "better dead than red".
The 29-year-old "Thug" also called Zhang's behaviour "strange", after the Chinese fighter had admitted she hoped to "bond" with her opponent.
But Xiong, now China's sole MMA champion, recently claimed she has a good relationship with Namajunas, when asked if she would like to fight her in a cross-promotional bout.
"Sure, of course I can battle Rose, because me and Rose we are actually friends," Xiong told reporters after defending her title with a unanimous decision win against Michelle Nicolini at ONE: Empower. "We added each other on Instagram, and sometimes we chat on there too.
"She's a very good fighter. So if one day there's a match-up with me and Rose, I believe that will be a dream match-up. She's a good friend of mine. I like her, she's very kind. I'm looking forward to that fight, me against Rose."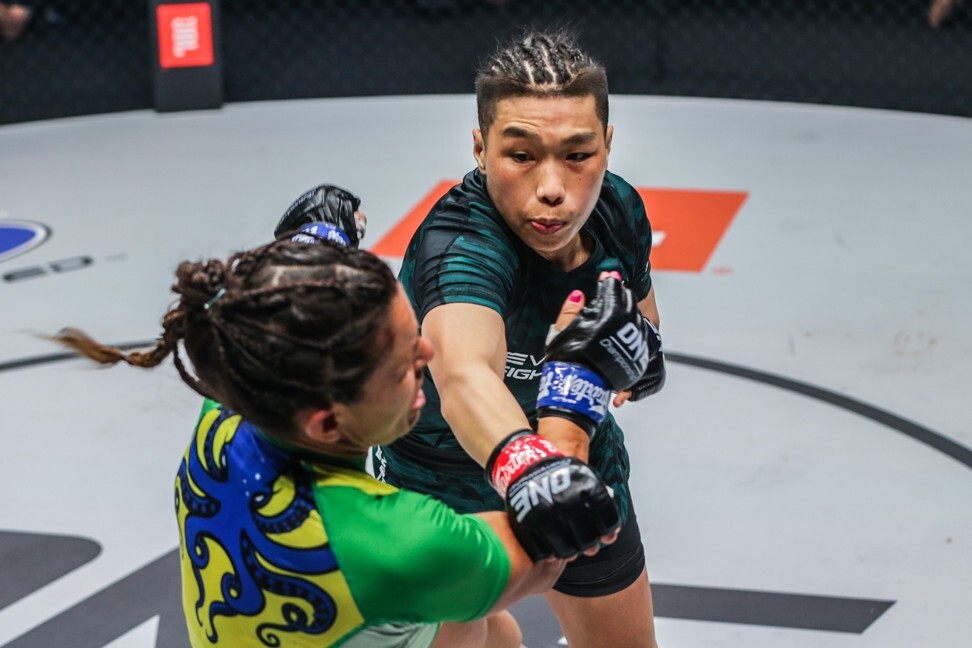 Zhang flew to Arizona last weekend to begin her training camp for November's rematch against Namajunas at Madison Square Garden in New York, and Xiong cannot wait to watch.
"I'm so excited about this fight, when I heard Weili and Rose are gonna get the rematch," she said when asked who she thought would come out on top.
"I know they definitely will put on a very good show, but I really can't give you a prediction right now because recently I've been focusing on my training camp, so it's hard for me."