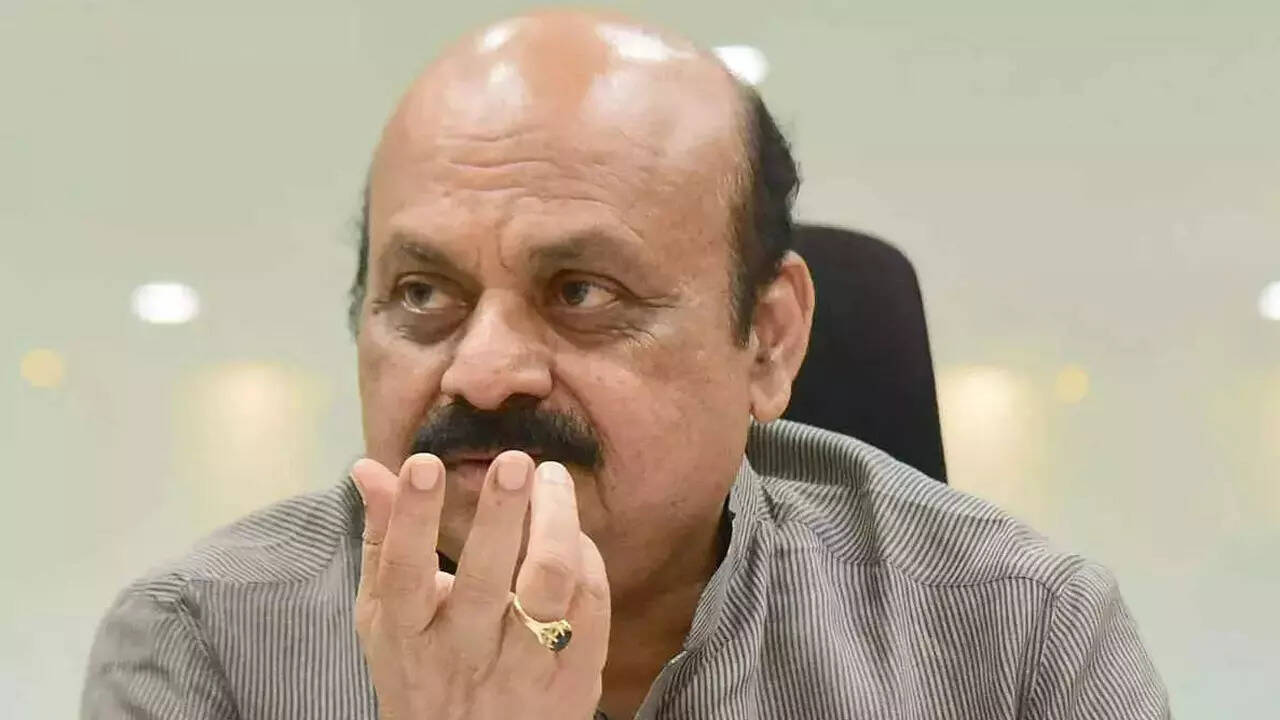 SHIVAMOGGA: Karnataka chief minister Basavaraj Bommai said that he has directed the urban development (UD) and rural development and panchayat raj (RDPR) departments along with district administrations that no work shall be taken on the basis of oral instructions, and that everything has to be in writing while awarding a contract.
These instructions were issued on Wednesday in an apparent fallout of Belagavi-based contractor Santosh K Patil's death by suicide recently. Patil had alleged that he had undertaken civil works on oral assurance from former RDPR minister KS Eshwarappa.
The government will also form a panel to clear tender proposals for all public projects worth Rs 50 crore and above to check corruption.
"I have instructed the UD and RDPR departments along with district administrations that no oral directions are to be given and every work order has to be issued in writing by officials. These sort of oral instructions do occur in local bodies and panchayats, hence the decision has been taken," said the CM.
Bommai went on to add that if the government comes to know of any work being carried out based on oral instructions, then the particular executive engineer, assistant engineer, assistant executive engineer or even the section officer will be held accountable in urban local bodies and the executive office or/and the panchayat development officer (PDO) will be held responsible and action will be initiated against them.
Panel will check regulations, says Bommai
Earlier, the CM claimed the 40% commission and the Santosh K Patil case were totally different, with the RDPR and police department investigating the entire issue wherein works were commissioned with orders. "As far as the 40 % commission issue is being alleged, we have brought in a process to ensure that works are carried out in a transparent manner with the setting up of a retired judge-led commission to review the estimates," said Bommai.
He claimed the entire commission process begins from the time of preparing estimates and the government decision to set up a retired judge-led commission to review every estimate and project worth Rs 50 crore and more will act as a deterrent. He said the panel will check Scheduled Rates and the regulations related to the KTPP Act while approving the tender.
"To ensure works do not get delayed due to this additional step in awarding any contract, we have fixed a time frame of 15 days for the commission to dispose of every estimate, from the time it is brought to their table and also set up a parallel/additional commission to divide the workload if it increases," said the CM, adding they will launch smaller panels at the district and taluk level for below Rs 50 crore if this process succeeds.