Back-to-back NBA MVP,
Nikola Jokic will play for the Serbia national team this offseason,
as soon as he can, the Basketball Federation of Serbia, KSS, announced Wednesday. "For sure, the NBA players have a maximum amount of days they can spend with the national team of their country during the offseason," noted national team director and retired player Dragan Tarlac regarding the agreement between FIBA and the NBA, "Nikola Jokic will be with the national team the first day he can, according to these restrictions."
Source:
EuroHoops.net
What's the buzz on Twitter?
Harrison Wind
@
HarrisonWind
Big news for Serbia this summer: Nikola Jokic will play in the European Championship, the Serbian Basketball Fed. announces. Serbia opens Group D play Sep. 2 against Netherlands. Also in Group D are Czech, Poland, Finland, Israel. Top-4 teams in each group advance to Round of 16. –
4:38 AM
Duane Rankin
@
DuaneRankin
JJ Redick's initial Top 7 #NBA players when healthy: Giannis, Steph, Luka, KD, Embiid, LeBron and Jokic.
After some thought, Redick put Kawhi in Top 7.
Has Jayson Tatum, Paul George, Damian Lillard and Jimmy Butler next tier.
No Devin Booker. Who'd you take out for him? #Suns
pic.twitter.com/v6a0bIaB2W
–
2:28 AM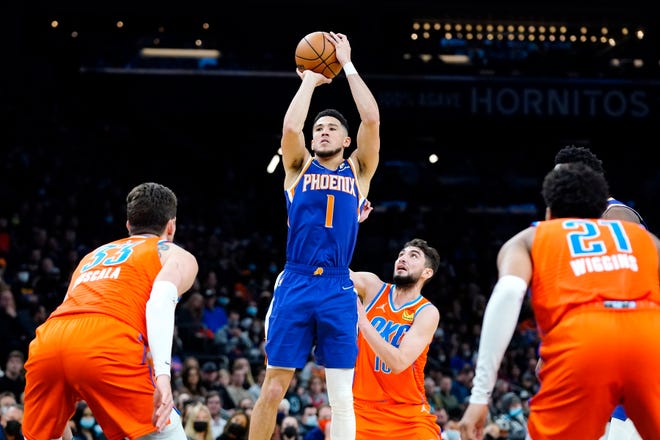 Sean Highkin
@
highkin
I don't do fantasy anymore but I would have to imagine next season there will be an epidemic of people picking up Nikola Jovic and trying to finesse trades with him hoping the other person doesn't look closely and thinks they're trading for Nikola Jokic. –
4:14 PM
Ryan McDonough
@
McDNBA
A Google search on NBA Draft prospect Nikola Jovic asks 'is he related to Nikola Jokic?
Of course, the correct answer is 'no'
On a related note, I'd like to make it abundantly clear that I'm not related to Ronald McDonald… –
3:47 PM
BasketNews
@
BasketNews_com
If the Nuggets play their draft cards right…
We could see that Nikola Jokic x Nikola Jovic linkup 😅
pic.twitter.com/HsbXaITXki
–
10:06 AM