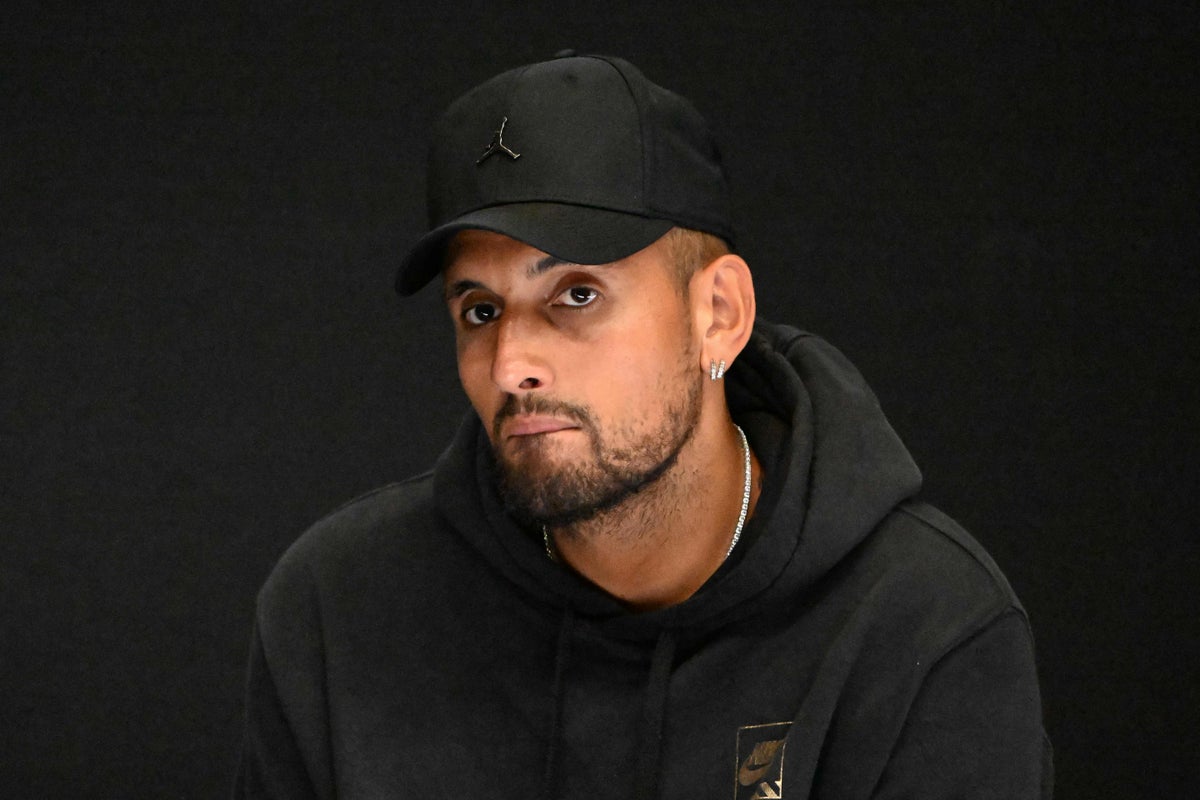 Nick Kyrgios has completed surgery and started his road to recovery after missing out at the Australian Open.
The Australian, tipped as one of the favourites for Melbourne Park, was left "devastated" and "exhausted" after being forced to withdraw before his first-round match with a knee injury.
Last year's Wimbledon finalist was able to play an charity exhibition match days earlier with Novak Djokovic, but ultimately opted for surgery.
"I'll be doing everything I can to get back to my best," the 27-year-old said after a successful operation.
"To the real ones checking in and sending the vibes…. I love you."
Kyrgios, whose injury concerned a cyst growing in his meniscus, is now expected to miss three to four weeks.
The target for a return could see him back on the court at Indian Wells, which starts 8 March.
Kyrgios will be a serious contender for the tournaments on the east coast of the United States, with Miami following on 22 March before attention turns to clay and the Monte-Carlo Masters on 9 April in preparation for the French Open on 28 May.
"I'm devastated, obviously," said Kyrgios. "It's my home tournament. I've had some great memories here. Obviously, last year winning the title in doubles and playing the best tennis of my life probably.
"Then going into this event as one of the favourites, it's brutal. All I can do now is just look forward, do what I need to do and come back."