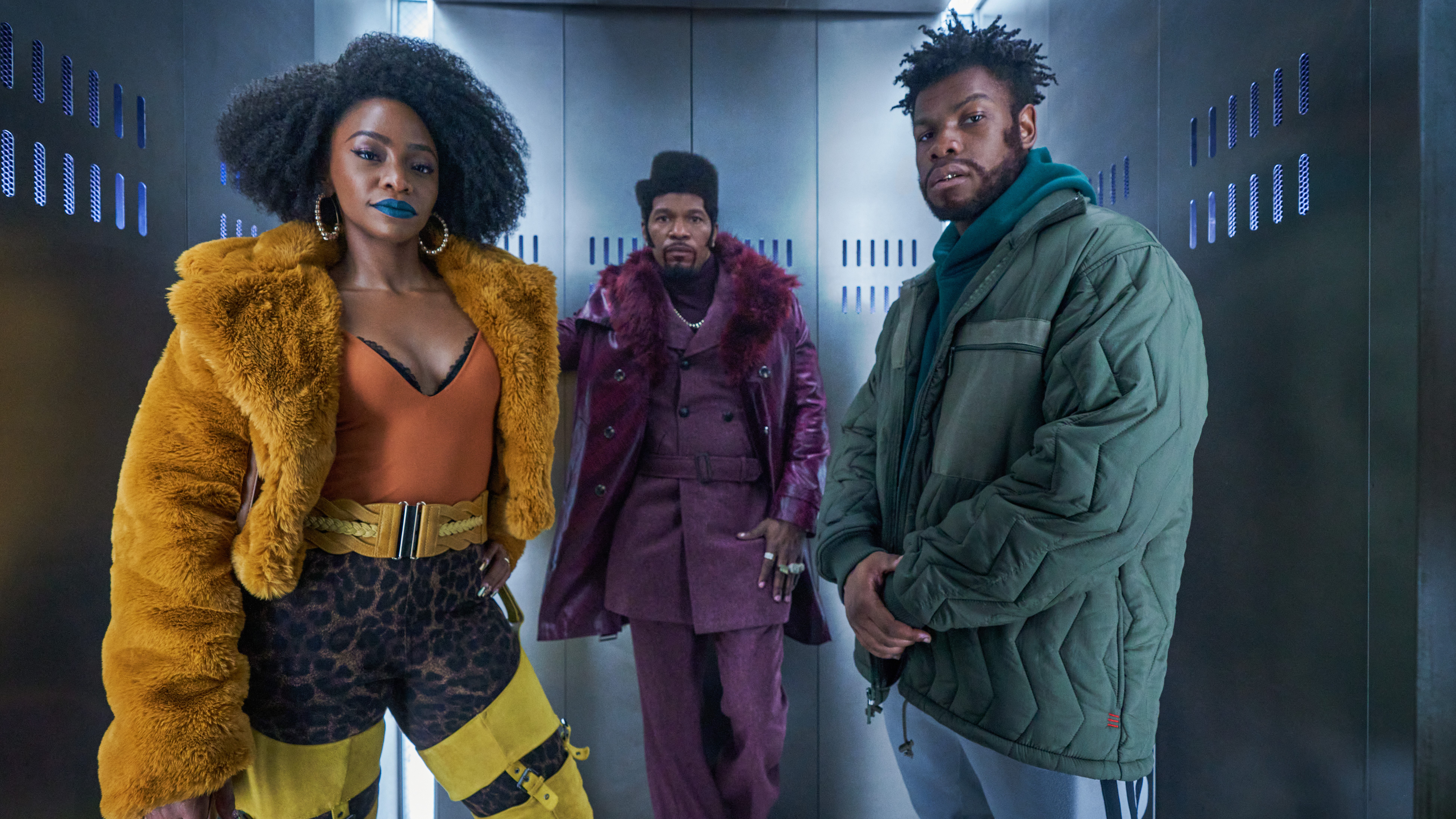 All the buzz may be around Barbie and Oppenheimer, but the best movie released today might actually be a Netflix original. With a 100% audience rating on Rotten Tomatoes at the time of writing, it is in fact ahead of both Christopher Nolan and Greta Gerwig's latest projects. Cementing Netlfix's place as one of the best streaming services.
They Cloned Tyrone is a sci-fi comedy from Creed II screenwriter Juel Taylor that has struck all the right notes with audiences (100% on Rotten Tomatoes) and critics (98%) alike. Anchored by three magnificent leads it's easy to see why. John Boyega, Teyonah Parris and the absurdly talented Jamie Foxx all deliver in this stylish flick. 
The movie is a razor-sharp satire of 20th-century Blaxploitation movies and many have compared it to the brilliant and similarly off-the-wall Sorry To Bother You but it definitely stands on its own two feet. As Juel Taylor's first time in the director's chair, They Cloned Tyrone suggests that we can look forward to a host of brilliant features in the future.
I won't go too much into spoiler territory but we follow our leads, described as "An Entrepreneur, a Pimp and a Pro" in a predominantly African-American neighbourhood. After what seems like a tragedy, they stumble into a conspiracy that goes way beyond their paygrade, which as you might expect, involves a lot of cloning. It's smart but also knows when to get silly, and Foxx in particular has his usual brilliant one-liners. You really should watch it this weekend, whether you're after a laugh or a genuine thinker.
This movie is one of Netflix's tentpole summer releases so they will be relieved to see it received so well, especially at a time when it is cracking down on password sharing and has now just scrapped its basic plan. In fact, the service has hit a record-high number of users this year (presumable not clones) so it seems to be working.