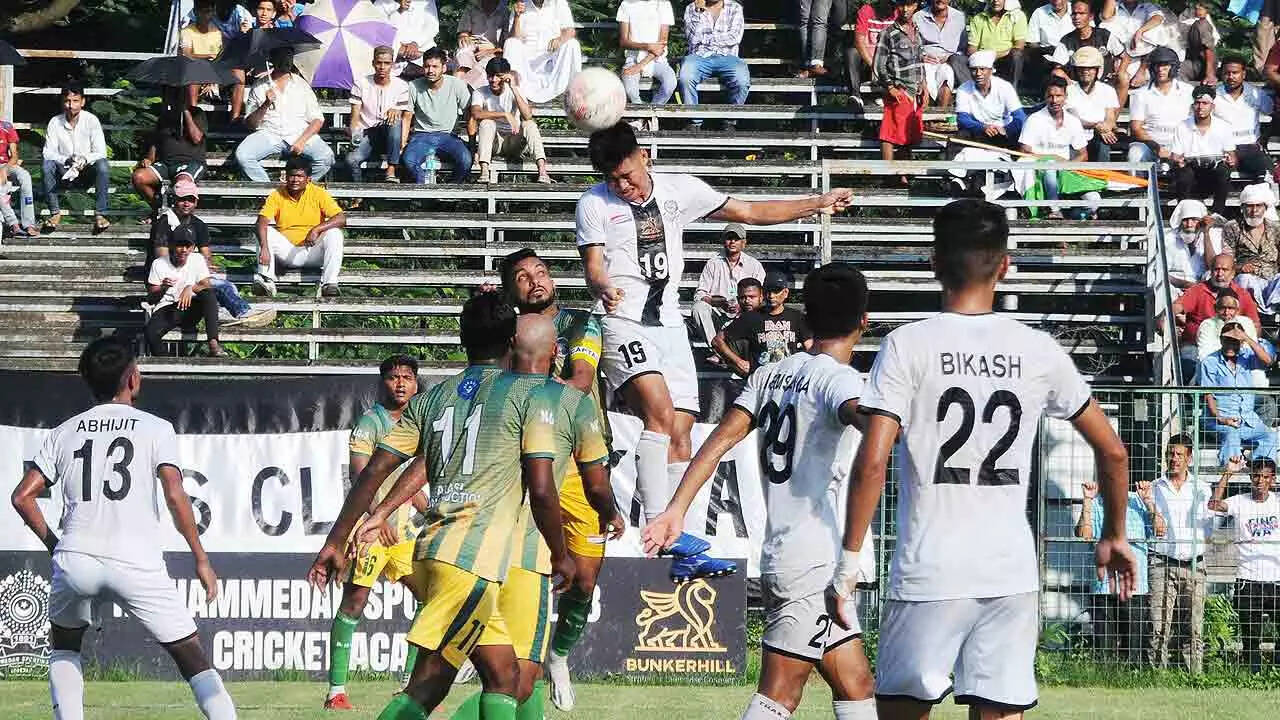 KOLKATA: Mohammedan Sporting Club (MSC) began their CFL Super Six campaign with a bang, brushing aside Kidderpore FC 5-0, but Mohun Bagan SG ended their group engagements with a loss to Diamond Harbour FC (DHFC) on Sunday.
Both Mohun Bagan and Kalighat MS finished with 24 points each in 12 matches but the green and maroon side managed to make the championship round thanks to a better goal difference.
Mohammedan Sporting and DHFC, with 29 points each, occupied the top two positions in Group A, ahead of Mohun Bagan.
East Bengal (30 points), Bhawanipore SC (27) and Kidderpore (25) are the other three teams to advance from Group B and complete the Super Six line-up.
The opening Super Six fixture between Mohammedan Sporting and Kidderpore FC was made a charity match in tribute to black-and-white team's fan Md Sirajuddin, who died of cardiac arrest while watching his team's group A match on August 31.
Sports minister Aroop Biswas handed over a cheque of Rs 2 lakh to Sirajuddin's son while the Indian Football Association stood by his family with a contribution of Rs 1.5 lakh. Mohammedan Sporting and East Bengal clubs also chipped in with Rs 1 lakh each in this respect.
Mohammedan Sporting, however, fired a warning shot to title rivals with a display of attacking football. Kidderpore stayed in the contest until the dying seconds of the first half, but once Wahengham Angousana opened the floodgates in the ninth minute of the added-on time, there's no looking back for the home team at the Mohammedan Sporting ground.
Bikash Singh (61), Samuel Lalmunpuia (72) and David Lahlansanga (77 penalty, 79) completed the job in the second half in style.
DHFC also defeated Mohammedan Sporting earlier in the competition. However, the victory against Mohun Bagan at Naihati was quite impressive for the Kibu Vicuna-managed team since they played for about 70 minutes with 10 men following Ayon Mondal's red card in the 35th minute.
Supriya Pandit scored for DHFC in the very first minute of the match, starting the move near the opponents' half line and working his way past a couple of challengers before beating goalkeeper Debnath Mondal with a powerful strike from the edge of the box.