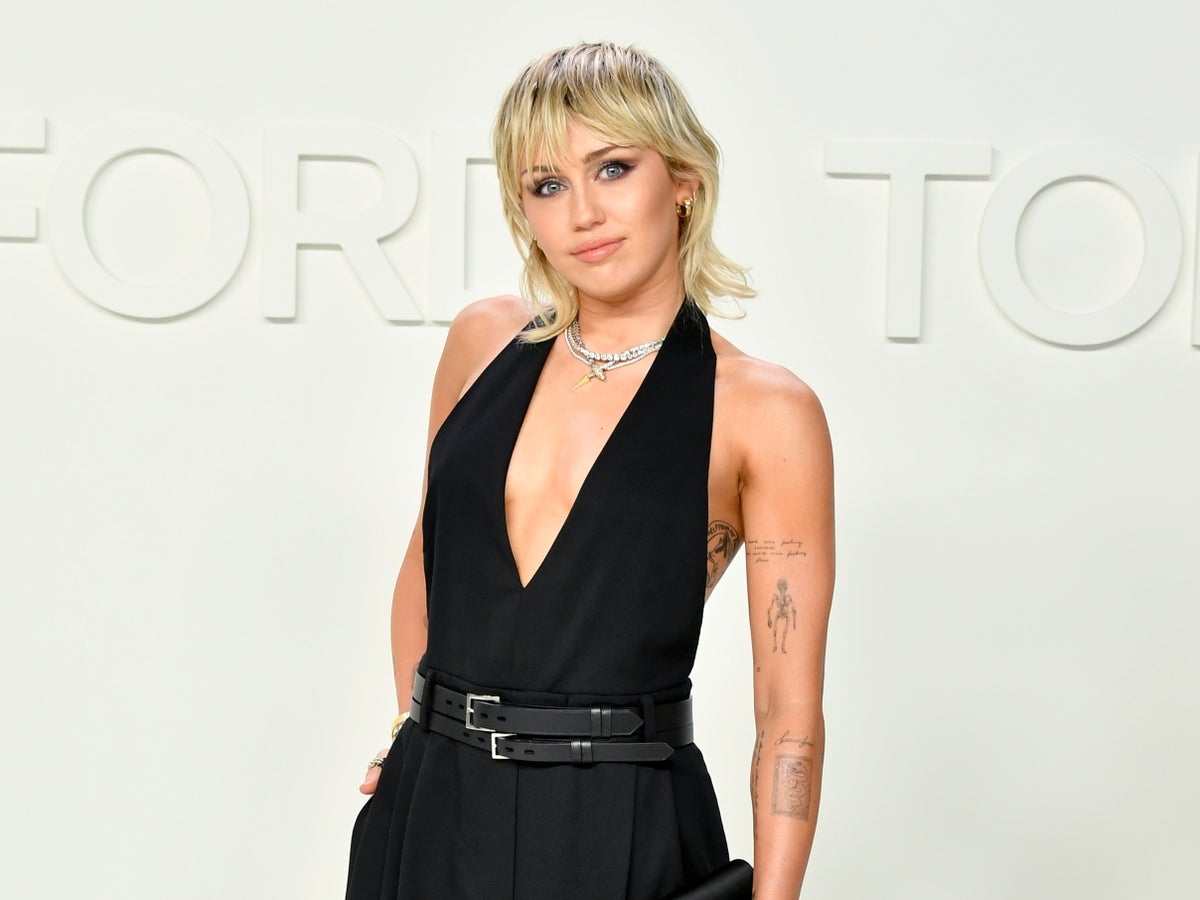 Miley Cyrus fans have pointed out the "shady" timing of the artist's forthcoming single.
Before celebrating the new year, the 30-year-old pop star surprised fans by announcing the release of her new song, titled "Flowers". Cyrus even shared a teaser of the track on social media, writing in the Instagram caption: "New year, new Miley, new single. Flowers January 13."
In the short snippet, Cyrus can be heard singing the lyrics, "I can love me better than you can."
The single will be released on 13 January, which also happens to be the same day as Cyrus' ex-husband Liam Hemsworth's birthday. Although it's unclear whether the timing of her new song was intentional, fans couldn't help but applaud Cyrus for the "iconic" timing of the track's release.
"Miley's telling the world she can love herself better ON LIAM'S BIRTHDAY?! she definitely didn't lie when she said she's got nerve," said one fan on Twitter.
"Miley dropping her new single on Liam Hemsworth's birthday is so iconic," another fan tweeted.
"Ouuu she acting shady. We love to see it!!" a third person wrote.
One user jokingly said the ironic timing of the track's release date was "so Sagittarius," while another person replied: "Oh she's petty and I love her for that."
While many fans praised Cyrus for her new single's release date, some social media users suggested the timing of "Flowers" meant that the singer hasn't moved on from her past relationship with the Australia native.
"I want her to get over him," one person tweeted, while another user said: "she's attention seeking".
"Damn she's been obsessed over a relationship that ended a decade ago," another critic tweeted.
Miley Cyrus and Liam Hemsworth officially ended their decade-long on-again, off-again relationship in 2020 when they finalised their divorce after just eight months of marriage.
The former co-stars met in 2008 while filming the Nicholas Sparks film The Last Song, when Cyrus was just 17 years old and Hemsworth was 19.
The couple tied the knot in December 2018 during a small ceremony in Nashville, Tennessee. The pair were first engaged in 2012 but broke up a year later, before rekindling their romance in 2015.
However, Hemsworth filed for divorce in August 2019 citing "irreconcilable differences". In a statement to People following news the couple had broken up, a representative for Cyrus confirmed that the couple had parted ways.
"Liam and Miley have agreed to separate at this time," the statement said. "Ever-evolving, changing as partners, and individuals, they have decided this is what's best while they both focus on themselves and [their] careers.
"They still remain dedicated parents to all of their animals they share while lovingly taking this time apart."
Cyrus has been open about her past relationship with the Hunger Games star. In March 2022, the singer performed at the Lollapalooza festival in São Paulo, Brazil where she invited a gay couple up on stage for a proposal, according to the Daily Mail.
After wishing her best to the couple, Cyrus said: "Honey, I hope your marriage goes better than mine, mine was a f***ing disaster."
Shortly after their divorce was finalised, Cyrus explained on the Joe Rogan Experience podcast how she was villainised in the press after their split became public. "What really sucked about it wasn't the fact that me and someone that I loved realised that we don't love each other the way that we used to anymore," Cyrus said. "That's okay, I can accept that. I can't accept the villainising, and just all those stories."
Cyrus, who has gone on to date blogger Kaitlynn Carter and singer Cody Simpson since her divorce, added that she felt it was portrayed there was no time gap between dating different partners.
"It's amazing to me the public thinks that there's no gap of time that they didn't see that could possibly be what led to this," the singer told Rogan. "It's not: 'One day you were happy on the carpet and the next day you were making out with your friend in Italy, what the f**k?'"
"There's a lot of time in between that you didn't see."