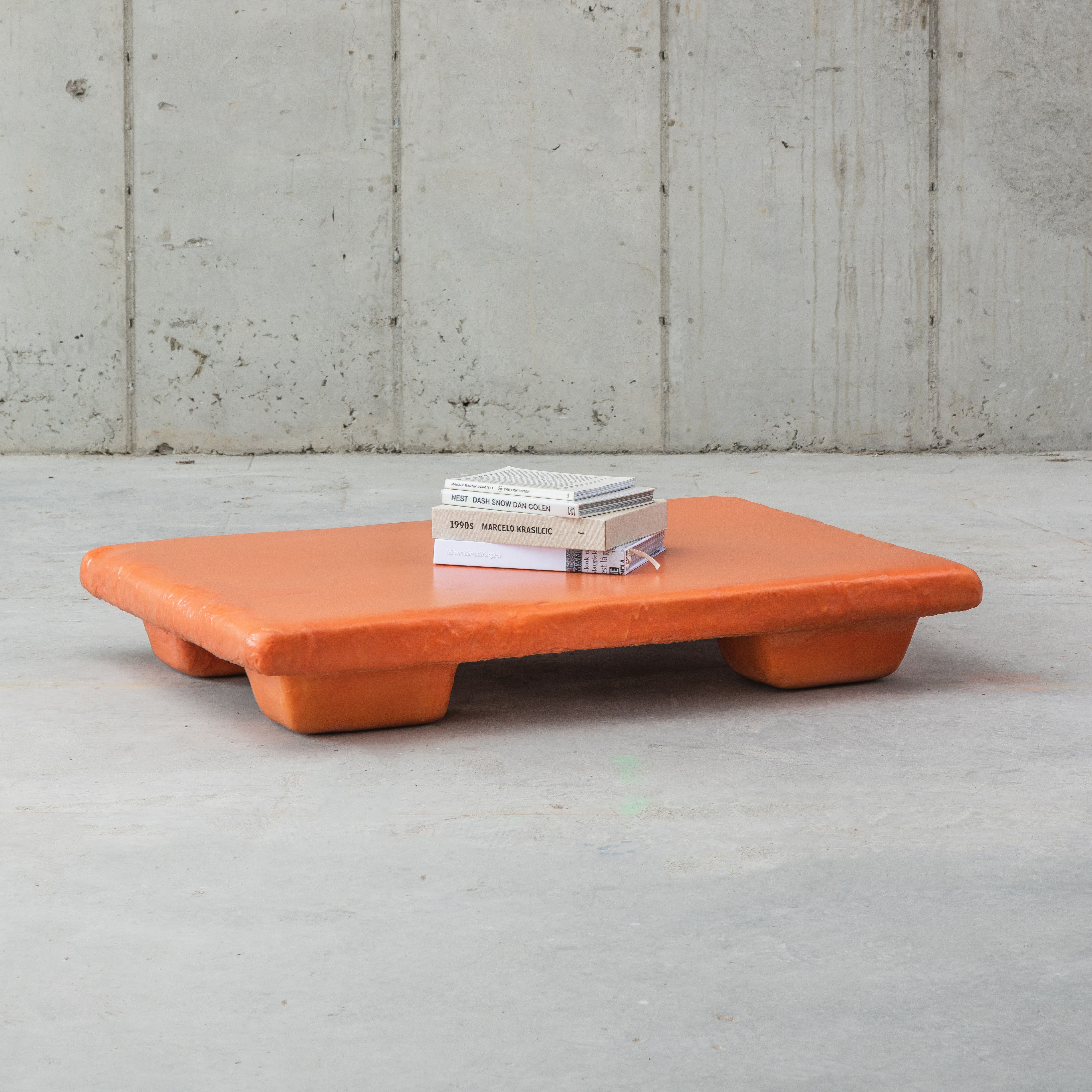 Heron Preston might be known best for his eponymous New York City-inspired fashion label, but his creative enterprises go way beyond just that. No stranger to collaborations, Preston has launched L.E.D. Studio, which stands for 'Less Environmentally Destructive', a creative studio celebrating an 'in the now creative freedom' that intentionally eschews conventions and restrictions in order to understand where contemporary culture is today and where it needs to go.
'Creativity has the power to change the world; it's the greatest rebellion in existence,' Preston states. 'I believe in meaningful disruption and creating with purpose. The concept "sustainability" has become diluted, I believe a more honest term is "Less Environmentally Destructive".' 
Heron Preston on launching L.E.D. Studio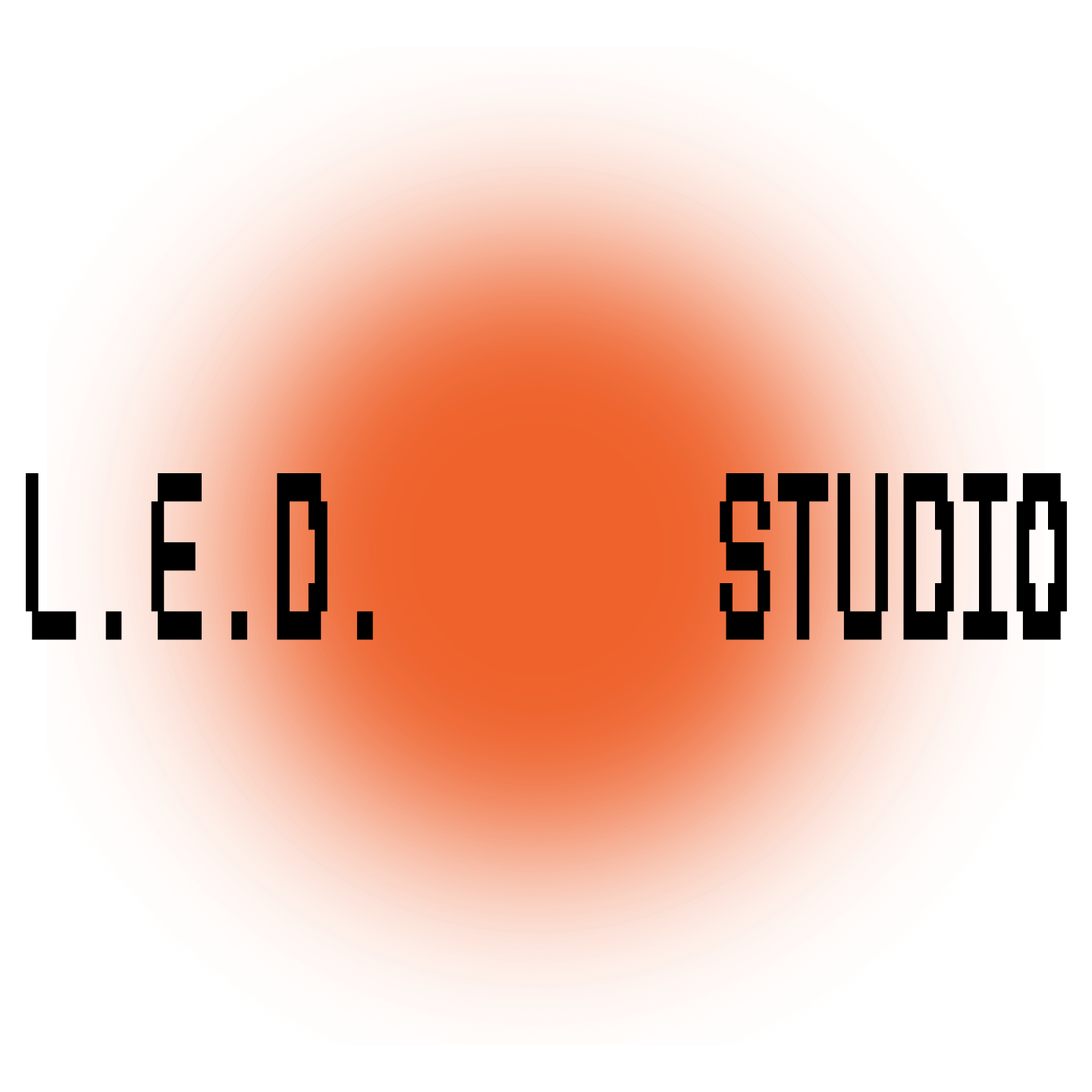 Part art and design studio, part sustainability practice, L.E.D. Studio introduces a new ecosystem from the designer that encompasses a clothing recycling and donation program named 'Excess', a social community called 'World', a retail shop to sell ideas, a YouTube channel to host content, and even a scholarship program titled the HP L.E.D. Initiative, to help diversify representation in the fashion industry. Preston is also introducing 'Service Center', a creative agency working across ideation to execution for clients, bringing his relatable and disruptive viewpoint to a wider range of collaborators.
Before Preston launched his fashion label in 2016, he operated an online shop under the moniker ABC Trading Co. from 2014-2016. 'It was called my "functional arts object" destination, open 24 hours a day – it was only online. It's where I sold ideas like my Russian-style turtleneck for the first time, or my 'Street Sweepers' remixed Nikes AF1 project, and bootleg T-shirts. I offered some of my friends to sell their art there as well,' he recalls. 'It was a place for me to play with new ideas in limited edition at the time and work with friends. Around 2017, I lost ABC Trading Co to the formation of Heron Preston the clothing brand. Overnight, the website changed to what you see today. What I was doing at ABC Trading Co felt really special to me, and it was heading into a direction I was excited about, including upcycling. Now, the idea of what that was, is finally back with L.E.D. Studio, but much more thought out, with new intentions and perspective on community.'
He continues, 'I became fascinated with the word "sustainability" through my work with the NYC Department of Sanitation in 2016. As I grew to discover more of the meaning behind the word, and how the industry at large was using it, or abusing it, I felt the word didn't do a great job of accurately describing the fashion business. I felt a new goal or term, called L.E.D. (Less Environmentally Destructive) would be much more fitting and honest, a much more accurate description of what I was doing. L.E.D. and ABC Trading kind of made a connection in my brain. I really missed it. So why not bring back what I really missed, but give the practice a new direction, this time with a focus on a less environmentally destructive point of view?'
For its inaugural launch, Preston has collaborated with three artists to create one-of-a-kind design products, a low table made in partnership with Brazilian artist Gustavo Barroso from a single piece of locally reclaimed cardboard, without joints, parts, screws or nails; a rendition of Enzo Mari's iconic chairs, made in partnership with Studio Guapo, using reclaimed hockey sticks, reclaimed plywood and a reclaimed crate, and finally a turntable is made in collaboration with Devon Turnbull using vintage parts from an old Technique 1300.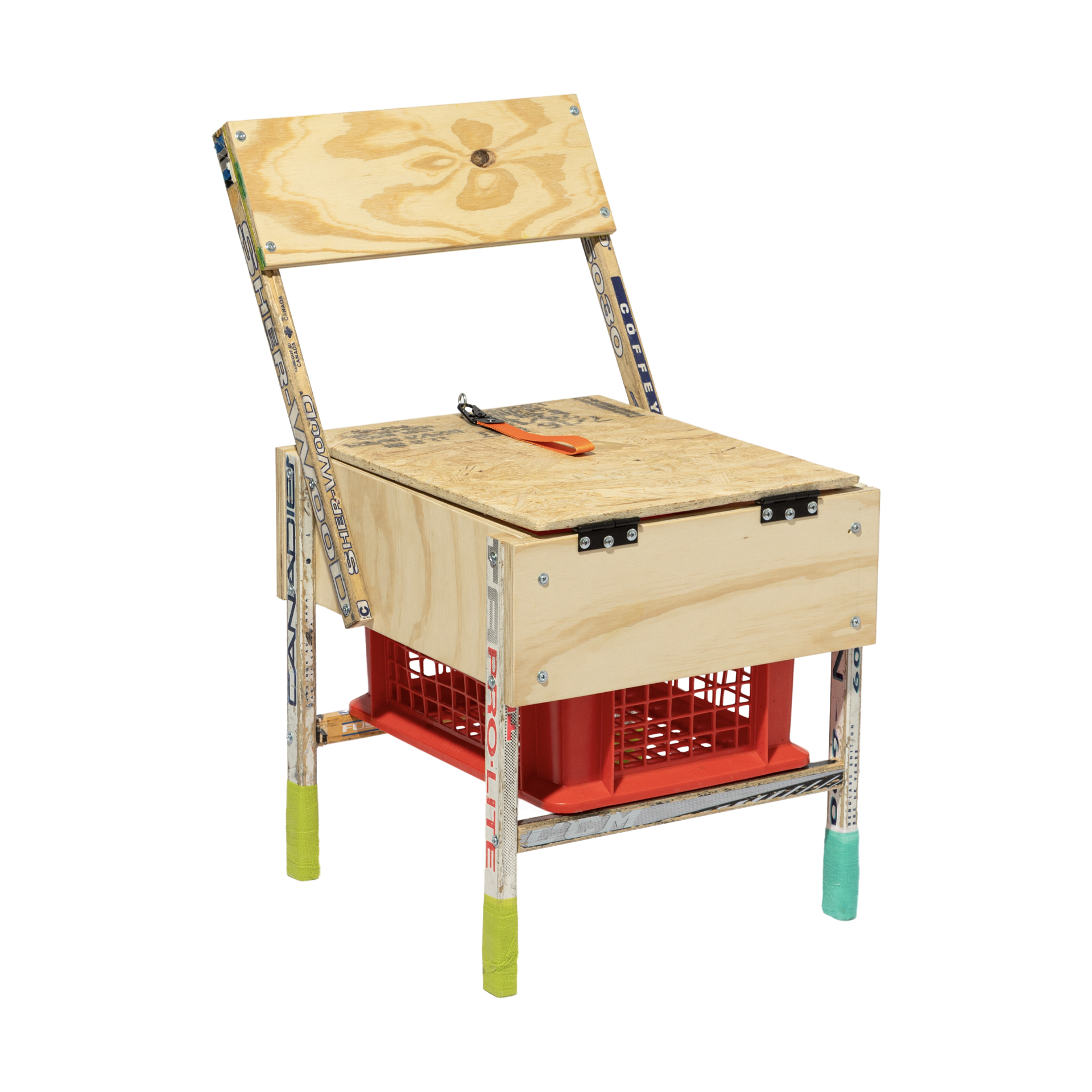 'These are all my personal friends and I respect and am inspired by their work. I asked all of them, in the spirit of L.E.D, let's make something together. We don't really get the chance to do this type of work with the folks giving us budgets – big corporations – and so I saw myself as the answer to get this level of work out to my community,' explains Preston, who investigated similar ideas when hand making the invitations for his first Heron Preston runway using found materials on the city streets. 'It's not easy and it's not quick and takes a lot of coordination, but I find that's why I like to do it. I like to do things that are hard to do... The culture needs more of this thinking shared in really cool and relevant ways. It's not about perfection, it's about understanding balance. Balance is L.E.D.'