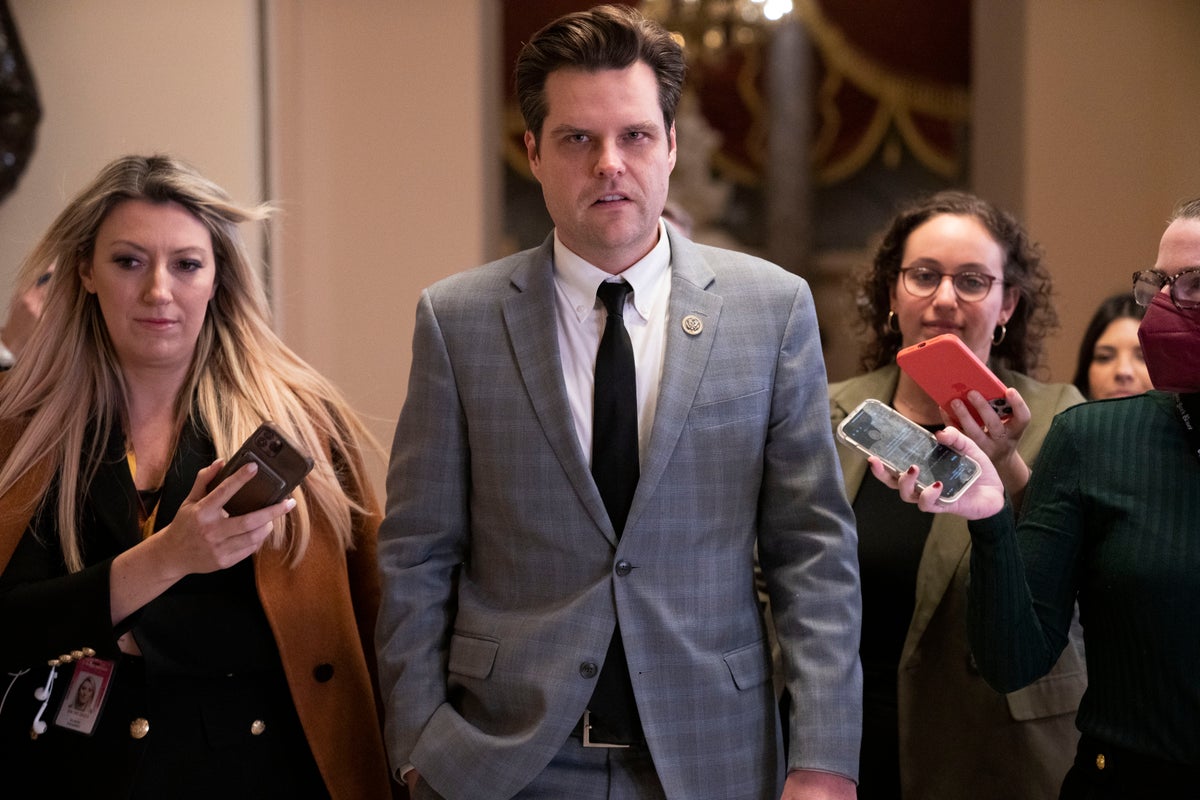 A Florida congressman is standing by his top adviser on military issues after The Intercept reported Wednesday evening that he is a convicted war criminal who was found guilty of murdering an unarmed civilian.
Matt Gaetz's office issued a statement defending the aide, former US National Guard member Derrick Miller, who was convicted in 2011 for an act that occurred during a combat mission that Miller's unit conducted in Afghanistan's Laghman province in the fall of 2010.
According to court documents first reported by The Intercept, Miller detained a 27-year-old Afghan man whom he accused of crossing his unit's defensive perimeter. After a brief field interrogation during which Miller pinned the unarmed man on the ground, Miller shot him in the head.
Miller has maintained throughout his trial and subsequent sentencing that he was acting in self-defence, and that the slain Afghan man, Atta Mohammed, went for his gun during the incident. But other soldiers in his unit did not back up that claim. Miller and his unit then further desecrated the remains of the dead civilian by leaving them in a latrine, according to military officials.
"I shot him. He was a liar," Miller told his unit after the murder, according to prosecutors.
Mr Gaetz's office is not the first on Capitol Hill to employ Miller; he previously worked for Rep Louie Gohmert of Texas, another right-wing Republican.
Miller was sentenced to life in prison for the act, but astonishingly served less than a decade behind bars for the charge of premeditated murder before a parole board cleared him for release. He now walks the halls of Congress, having worked for two members of the House as well as executive director for the Congressional Justice For Warriors Caucus, an official congressional caucus that seeks to clear the names of US service members convicted of crimes committed while deployed abroad.
The congressman's spokesperson issued the following statement regarding Miller's conviction: "We proudly stand with our Military Legislative Assistant Derrick Miller. He was wrongfully convicted and served our country with honor."
"Over the course of nearly a decade, members of Congress, multiple advocacy groups, and over 16,000 individuals on a petition have all signaled their support for clearing his name and recognizing him as innocent of charges imposed by a weaponized military injustice system under President Obama," they continued. "Mr Miller advises our office on many matters, including ways to make the military justice system consistent with our constitutional principles and values."