Martine McCutcheon was woven into festive film history almost 20 years ago when she signed up to a little known Richard Curtis film about love and all its facets.
Little did she or her co-stars know the grip Love Actually would have across the globe when it was released and now still two decades on.
The Olivier winner, who rose to fame as Tiffany in EastEnders in the 1990s, revealed that she almost walked away from her career to study art before she was offered the yuletide flick.
The 46-year-old recalled suffering burn out following her turn as Eliza Doolittle in the stage production of My Fair Lady and said how the pressures associated with life in the public eye forced her to consider life away from acting.
McCutcheon, who has partnered with Vodafone this festive season, described how paparazzi would camp outside her house at the time and admitted the interest in her personal life as she switched her attention to music got too much to handle.
"It was quite a harrowing, scary time," she told The Standard.
"After finishing up my year with My Fair Lady, I was absolutely exhausted and I felt like, whilst I loved the career so much, I didn't know mentally and physically that I would be able to cope with the press intrusion.
"For years there wasn't a day that went by that something wasn't written [about me]. Because I had a spell where I got unwell and I had fallen a bit off the pedestal, it just became relentless the intrusion and I decided that I was going to give up the industry.
"I've always loved fashion and art, and thought, 'maybe I'll go to the Royal College of Art and I'm going to change my career'," the Perfect Moment singer shared.
"I called my agent and told him I was finishing; I'd go out on the Olivier [Award] and that I was going to go out on that high because I had given so much of myself to this industry.
"I just felt burnt out."
While figuring out her future at a friend's home in Spain where she said she "slept for three days", McCutcheon got an unexpected call from Curtis about the part of Natalie, Hugh Grant's love interest.
"On the way there I'm thinking, 'God or the universe you need to give me a sign if you want me to stay in the industry otherwise, I'm going to go do something else' then I got the phone call," she revealed.
"The phone call was my agent saying, 'I hope you don't mind; I got your number from your mum. I've had a call from Richard Curtis, didn't know he's been following your career, he knows your records, seen you in EastEnders, saw you in My Fair Lady, loves you and wants you to read opposite Hugh Grant' – and I dropped the phone, I just could not believe it."
The TV star admitted that she will be forever grateful to the holiday rom-com for reigniting her love for the industry.
She continued: "Thanks to Love Actually, I dug deep at a time I wasn't very confident, but I found the confidence to feel the fear and do it anyway. I made a decision about what I wanted to do for a living from a place of confidence rather than a place of fear or worrying about what other people thought
"It completely turned things around for me. It was great.
"It was a really, really big curveball in my life that I'm forever grateful for."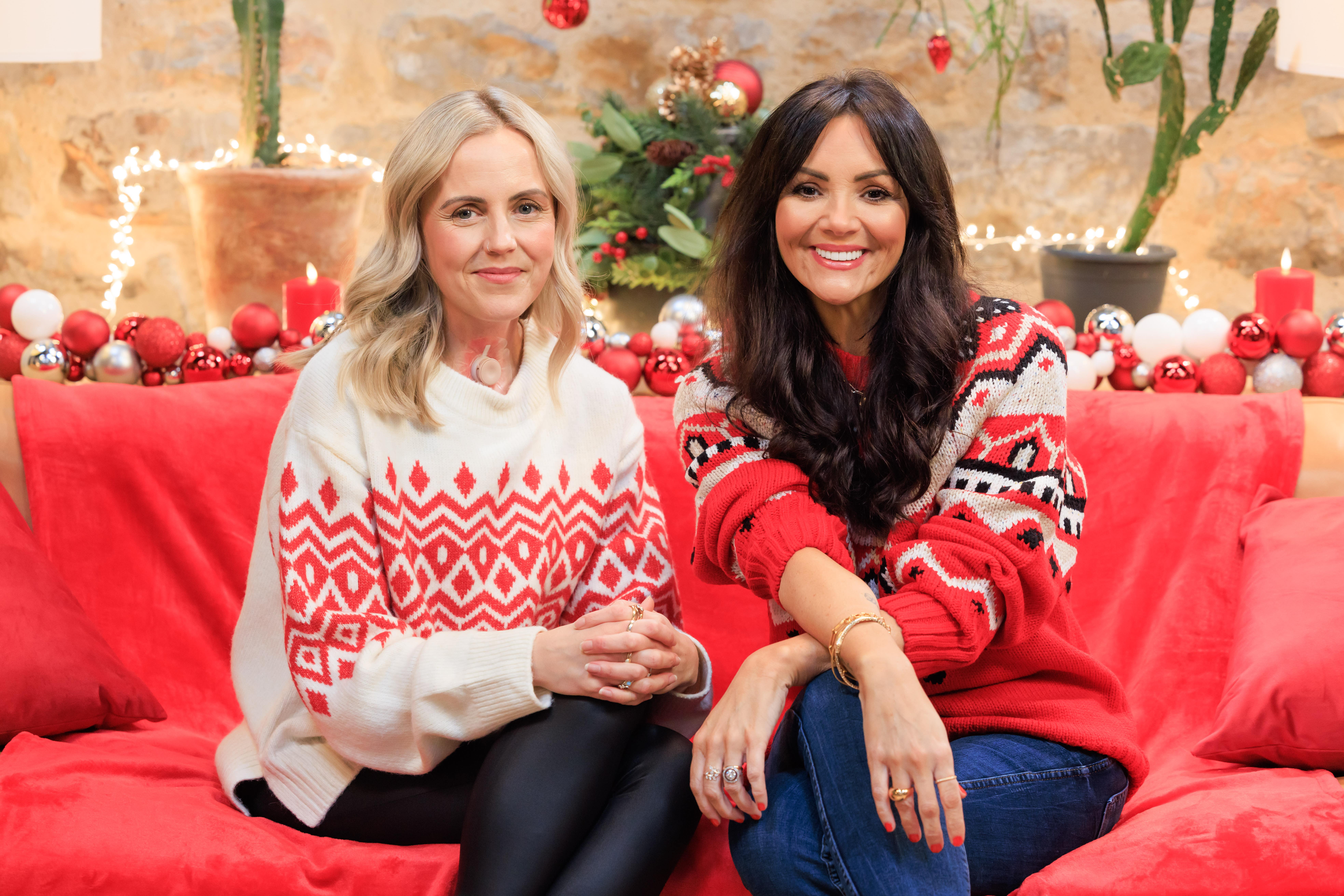 The actress spoke to The Standard as she helped Tanja Bage, a former theatre performer who had her voice box removed following a rare cancer diagnosis in 2020, to sing a Christmas carol for her sister.
Through modern technology, McCutcheon's vocals were transmitted from a recording studio into an Electrospit, a smart instrument, which the Leeds native wore around her neck, and the vocal samples travelled through her throat, allowing her to shape the sounds into Silent Night.
The pair were then able to perform the carol for Ms Bage's sister Mia, who was unable to be with her sibling during her cancer treatment due Covid lockdowns, using Vodafone's 5G network.
"To be able to partner with Vodafone to make Tanja and Mia's Christmas super magical has been a real privilege for me," the former EastEnders star said.
"I've been so inspired learning about the laryngectomy community and hope this project will educate the wider public on how to help remove any stigmas those with diverse voices may face."