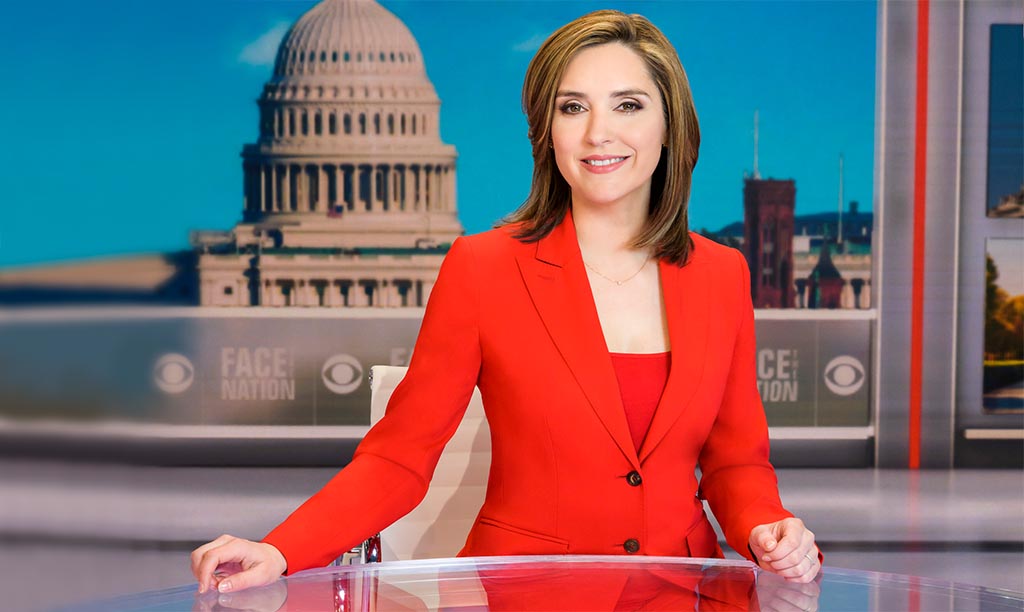 Margaret Brennan, moderator of Face the Nation, was named 2023's Woman of Influence by Multi­channel News, and was celebrated at a luncheon in New York March 23. At the same event, 15 female executives in television were named Wonder Women.
In an introductory video clip, Lesley Stahl, 60 Minutes correspondent, said of Brennan, "From the first time I saw her, I thought, wow — she is everything I want in an interviewer."
Her mother Jane weighed in on the video too. "Margaret has always been intellectually curious, even as a 2- or 3-year-old," Jane Brennan said. "She'd be playing next to me at the same time I was listening to news."
Stahl spoke of Brennan's days as a White House correspondent: "The White House is a job where you have to study up on everything. You're working in an environment that doesn't want you to know anything. Your job is to get around that."
Stahl concluded: "Decision-makers watch those Sunday morning shows. You're influencing policy, you're influencing public opinion. The questions Margaret asks are making a difference." 
Brennan, named moderator of the CBS News Sunday-morning program in 2018, was then called up onstage. She said, "A through-line I've seen in today's program underscores that success is a team sport. I've gotten to where I am today not just because of my work and work ethic, but because of the people–especially the women–I have had the privilege of knowing and working with."
Brennan singled out several key roles on Face the Nation held by women, including executive producer Mary Hager, and senior producers Carol Joynt, Avery Miller and Anne Hsu, along with tech manager Laura Foran. 
"I think we listen to the people we interview and try to use it to inform, and think about what they told us in order to influence the next projects we pick up," she said. 
"To be frank," Brennan added, "I think we overprepare and undersell. We think before we speak and think ahead, which are attributes that I find in many successful women I know, because to this day women are not automatically granted the authority some of our colleagues may get at first sight."
Brennan closed by sharing a Face the Nation core value: "You will get information, not affirmation. You will hopefully walk away understanding the headlines, with more clarity and context." 
Last year's Woman of Influence, singled out at the 2022 Multichannel News Wonder Women event, was Martha Raddatz, chief global affairs correspondent for ABC News and co-anchor of This Week with George Stephanopoulos. ■