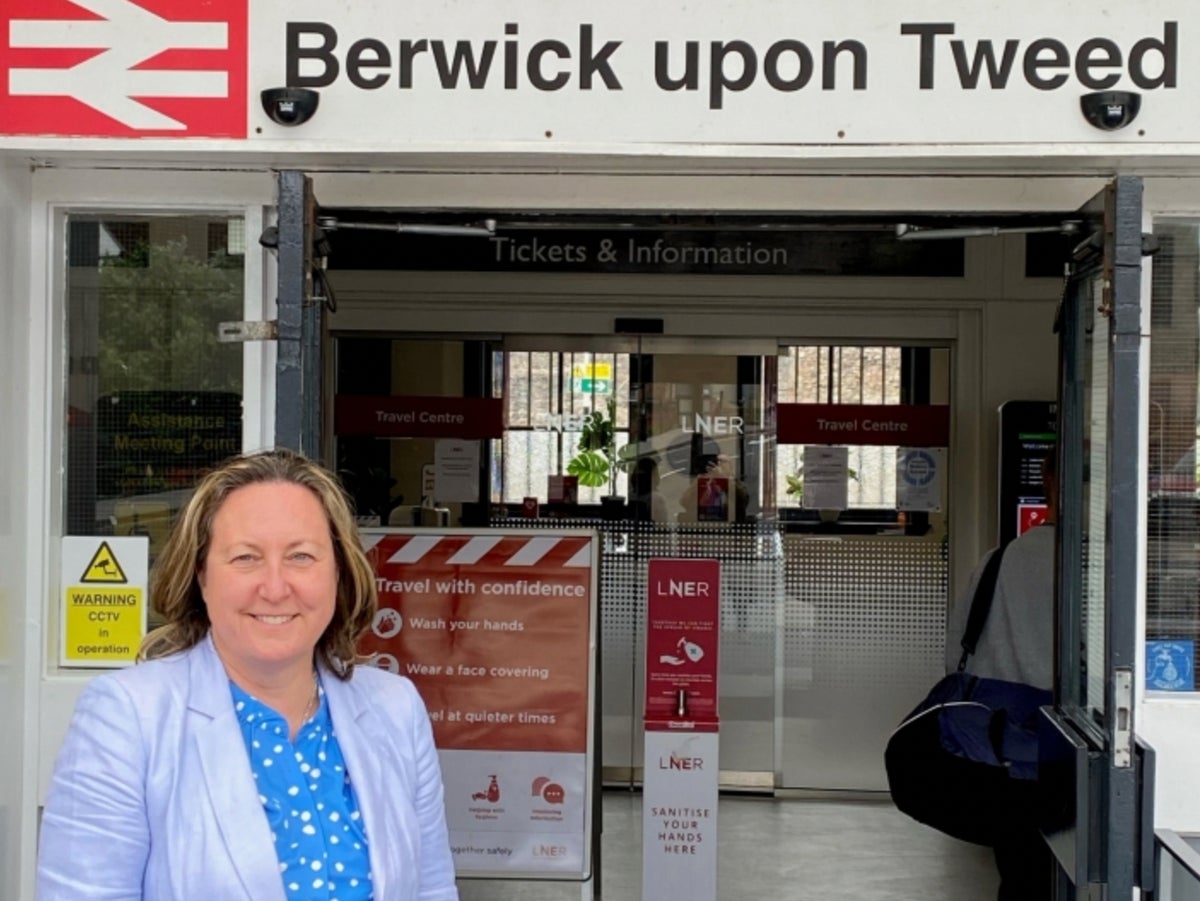 Less than year after lobbying against shorter ticket office hours at her local railway station, the transport secretary has hinted that many will close altogether.
Anne-Marie Trevelyan told the Conservative conference in Birmingham: "I am asking industry to launch consultations on reforming our ticket office provision across the country."
She said only 12 per cent of rail tickets are currently sold through ticket offices, with the remainder provided online or from machines.
The new transport secretary said there will be "some stations" where a ticket office would remain. But she said: "In other areas rail employees may be better in front of the glass helping passengers in other ways."
"This is not about cutting jobs," she said. "This is about putting passengers first."
The RMT union is campaigning against ticket office closures. On Saturday the general secretary, Mick Lynch, told The Independent: "We cannot accept the closure of all the ticket offices in Britain. That's what's on the table."
Less than a year ago, Ms Trevelyan campaigned against plans "to dramatically reduce" ticket office hours at Berwick-upon-Tweed – the station serving her constituency.
Managers from the state-run train operator, LNER, met her to discuss the proposals.
On her constituency website, she wrote: "I was grateful to the LNER team for taking the time to meet me today, and for hearing me out.
"They took time to listen to the concerns of Berwick passengers, and I explained why it is so important to have access to ticket staff, especially for more elderly or vulnerable passengers.
"They promised me they would take my concerns into consideration, and keep me informed of how the consultation progresses."
Before Ms Trevelyan's speech at the conference in Birmingham, a Department for Transport (DfT) spokesperson said: "No final decision has been taken on ticket offices.
"Station staff are vital for passengers' safety and passengers will always benefit from face-to-face assistance at train stations.
"The reality is ticket offices have seen a significant decline in use over the last decade, and by making station staff more adaptable we will have a better railway for passengers and taxpayers."
The transport secretary said she had campaigned for years for the dualling of the A1 trunk road through her constituency, and that the project would be accelerated. She also promised swift improvements to the A303 link through Wiltshire.
"The A303 acts as a bottleneck to growth," she said.
Ms Trevelyan earned her longest round of applause for saying: "We have set aside a pothole fund to repair 10 million potholes a year."
She was speaking on the eve of another national rail strike. Train drivers belonging to Aslef who work for 13 rail firms, including LNER, Avanti West Coast and Northern, are walking out all day on Wednesday in a dispute over pay,
The RMT has called another national strike for Saturday 8 October.