Man splurged £300 on fancy coat but got mistaken for Primark employee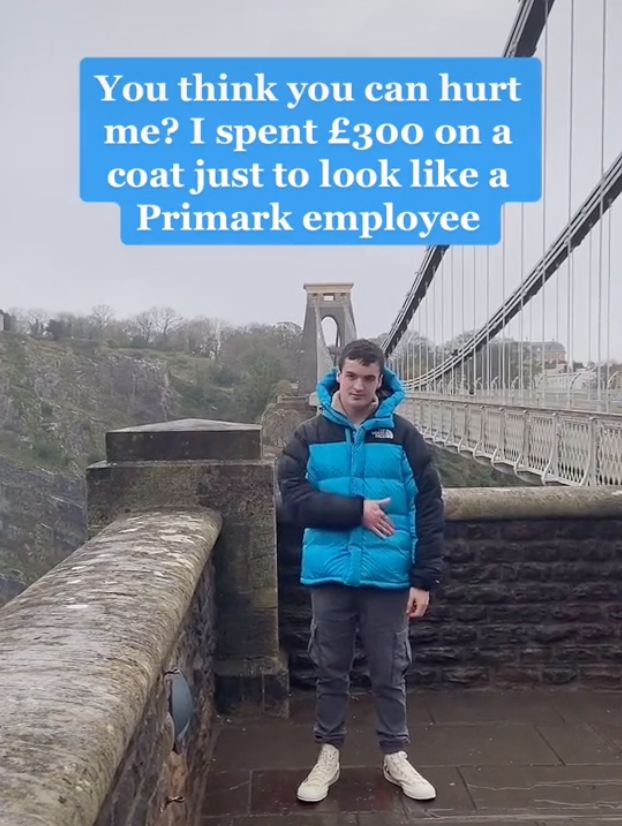 If someone decides to splurge on a fancy item, it's a huge crush on one's ego when it's mistaken for a cheaper product.
So you can imagine one man's dismay when his £300 coat ended up with him being mistaken for a Primark employee in store uniform.
The fast-fashion retailer is known for its stellar bargain deals rather than designer products.
TikTok user @connorcundale shared a hilarious video reacting to his coat's resemblance to Primark.
"You think you can hurt me? I spent £300 on a coat just to look like a Primark employee," reads the text overlay in the TikTok.
In the video, Connor Cundale can be seen donning a bright blue and black North Face coat.
In his caption he wrote: "The amount of people who have asked me for help when I'm in Primark in this coat..."
People in the comments couldn't help but laugh at the shopping blunder.
"I'm crying I work at Primark and you do genuinely look like u could be my coworker," one person wrote.
"I actually didn't realize until I read it that he isn't wearing a Primark top," another person commented.
Other people pointed out the unusual location Cundale chose to film the video, which is Clifton Suspension Bridge in Bristol.
Sign up to our new free Indy100 weekly newsletter
One comment read, "Bestie what are you doing on the bridge? It's not that bad."
"You look almost as amazing as the bridge," said another.
In a follow up video, Cundale revealed that he had purchased another coat hoping to avoid the same comparisons.
"my Primark coat walked so this new one could run," he captioned the video.
His new coat, which is an olive green and black pattern, should definitely help him avoid any similarity to Primark.