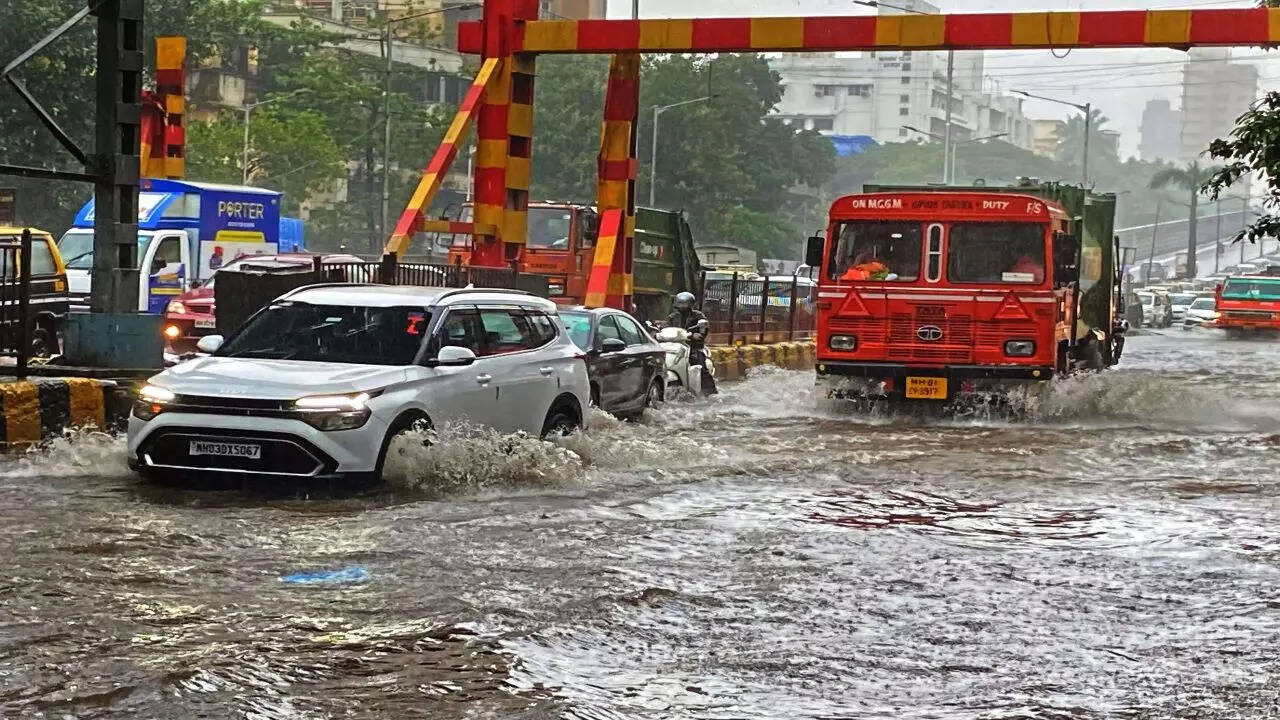 AURANGABAD: Overnight heavy to very heavy rain in parts of Hingoli and Nanded districts has left several houses and roads submerged, while many hectares of agricultural land have been destroyed.
Divisional disaster management department authorities said several people have been evacuated by the respective district administrations as different rivers and nullahs were flowing close to the danger mark till Saturday afternoon. No rain-related deaths have been reported in the region so far.
Among different rescue and evacuation operations in the flood-affected areas, two construction workers from Jharkhand have been safely rescued from the floodwaters in the Bamni village of Ardhapur taluka in Nanded district.
The Asana river in the Hingoli district was filled to the brim till Saturday afternoon, affecting vehicular movement between Marathwada and Vidarbha.
Hingoli district was at the receiving end of the monsoon fury, with the entire district recording an average of 67 mm rain, falling in the heavy rainfall category.
Kurunda, Girgao and Ambad circles from Basmat taluka of Hingoli recorded 180 mm, 168 mm and 130 mm of rainfall, respectively.