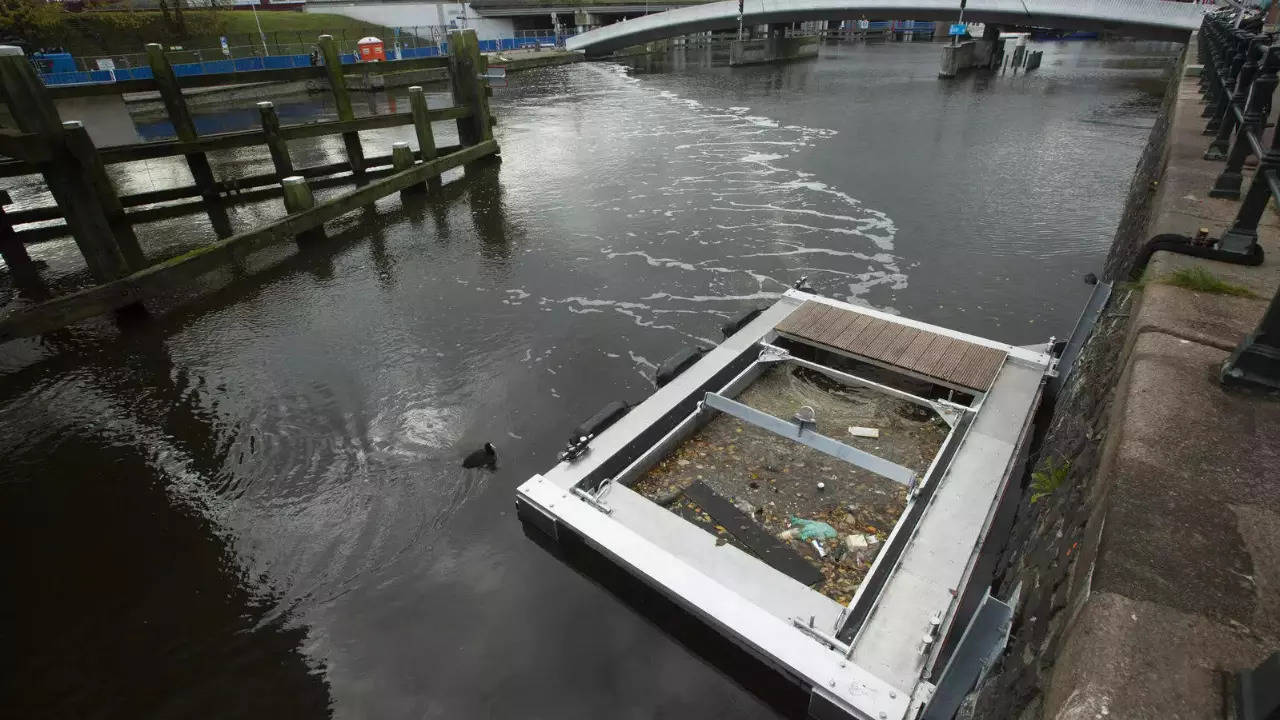 CHANDRAPUR: With no prospects of deepening and cleaning of Irai River this year, the settlements along the river bank in city face the threat of flooding during the monsoon. The irrigation department had stopped the river's rejuvenation work — started on April 4 — for lack of funds, within a week of its launch.
Former MP and senior Congress leader Naresh Puglia blamed the guardian minister and district administration for stoppage of rejuvenation work and said he will file a Public Interest Litigation (PIL) with the high court over the issue on Friday.
Irai River is only source of drinking water for Chandrapur city and the villages along the bank of river. However, the 35.2km-long stretch of river beyond the Irai dam up to confluence with Wardha River has virtually dried up.
The river bed has turned into a heap of dried-up soil mounds and scattered jungle of shrubby vegetation. Water flows in the river in the form of a trickling stream. The river once used to be 35 feet deep, but now is less than 20 feet in depth.
Deputy chief minister Ajit Pawar had ordered the irrigation department to provide machinery for the deepening work in a special meeting on the issue of Irai River, while the guardian minister was told to arrange for funds necessary to operate the machinery for rejuvenation work.
The river was to be excavated and cleaned for the 7.5km-long stretch between Padoli railway bridge and Chorala bridge. Big machines and vehicles for the work were summoned from Nagpur and Amravati irrigation departments. But the work was stopped within a week of launch as the district administration provided just Rs2 lakh for the work. The work had to be stopped even as guardian minister promised more funds.
Puglia said Irai River is the lifeline of Chandrapur city. The five lakh population of the city, apart from over a dozen villages along the bank, get their drinking water from Irai River and dam. "The rejuvenation work had to be stopped due to apathy of guardian minister and administration. Scores of settlements in the city and villages along the river back now face threat of floods due to the shallow river," he said, while announcing to file a PIL on the issue.