Light to moderate rainfall likely in Jharkhand till Friday: Met office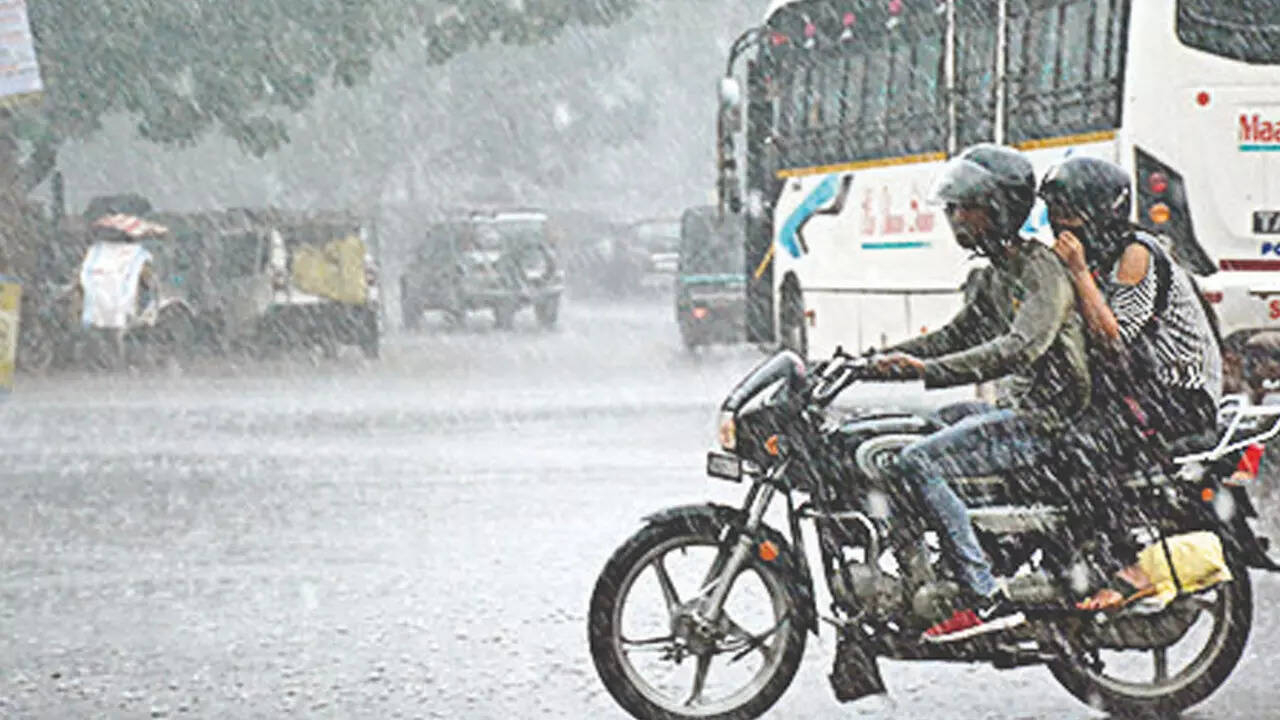 RANCHI: Many parts of the state received light to moderate rainfall on Wednesday with a few stations even recording heavy downpour under the influence of cyclone Asani that turned into a deep depression, stationed 40km south of Machhlipatnam in Andhra Pradesh. Panchet in Dhanbad recorded 129.2 mm rainfall during the past 24 hours while several other weather stations recorded light to moderate rainfall accompanied by gusty surface winds.
Scientist at IMD Ranchi, Abhishek Anand, said cyclone Asani has weakened and is likely to convert into depression by Thursday morning close to the coast of Andhra Pradesh.
"The peripheral impact of the cyclonic system would continue to exist in Jharkhand on Thursday and extend upto the first half of Friday causing light to moderate rainfall in the districts bordering West Bengal," he said.
During the next 48 hours, there is no chance of any major change in the day temperature. "Though there has been moisture incursion from the Bay of Bengal and cloud bands would continue to enter the state till Friday morning," Anand said.
The IMD has predicted gradual rise of 3-4 degrees Centigrade in the day temperature from Friday onwards with chances of return of heatwave thereafter. On Wednesday, most weather stations in the state recorded a maximum temperature well below the normal mark.
Barring Daltonganj that recorded 41.3 degrees Centigrade, 0.8 notches above normal, Ranchi and Jamshedpur recorded 34.8 and 36.3 degrees Celsius respectively, both being 1.9 notches below normal.