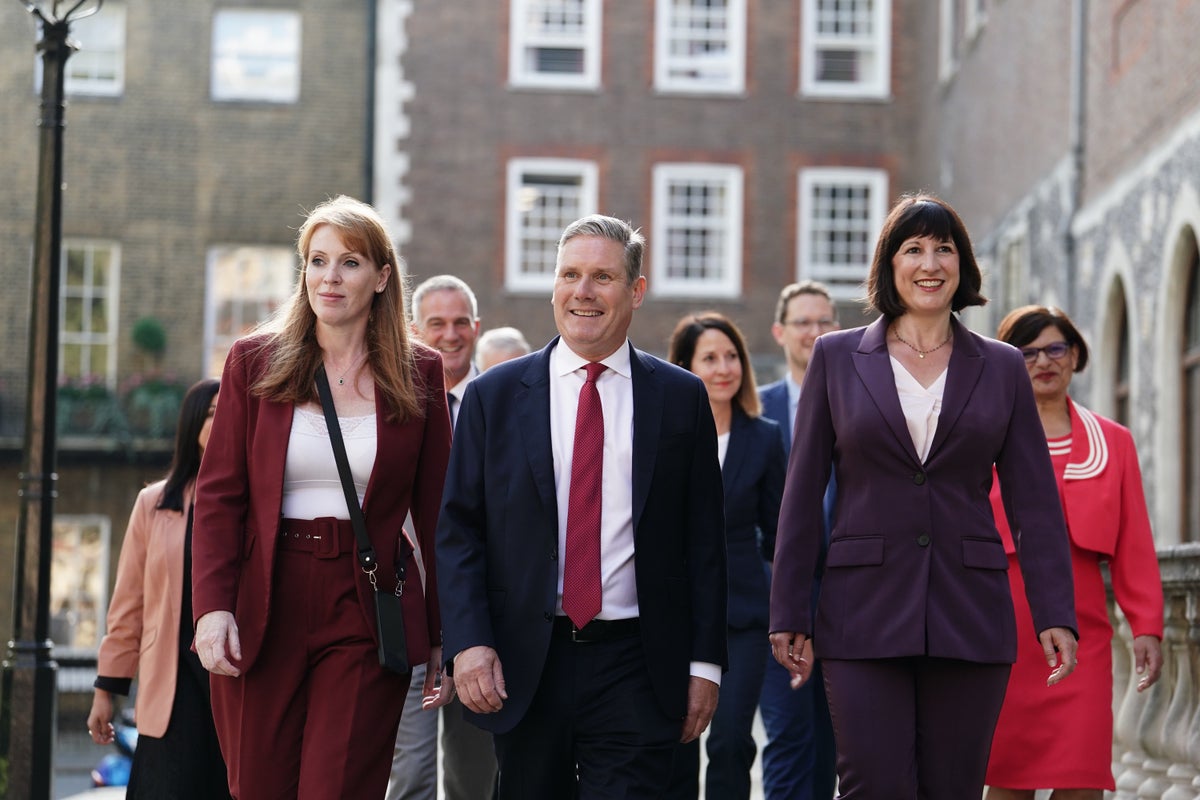 Labour raised almost £7.5 million in donations between April and June this year, continuing one of the most successful fundraising periods in the party's history.
While Labour continued to receive funds from trade unions, the boost in its war chest came mainly from private individuals who donated more than £6 million.
The bulk of the money came from just two individuals. Lord Sainsbury, the long-standing Labour donor, provided £3 million while former Autoglass boss Gary Lubner gave £2.3 million.
Lord Sainsbury had previously cut off his support to the party under Jeremy Corbyn's leadership and in 2019 gave £8 million to the Liberal Democrats, but returned to the Labour fold in 2022 with a £2 million donation.
Mr Lubner's gift follows his pledge to provide Labour with £5 million ahead of the next general election, and he gave £500,000 to the party in the first three months of 2023.
The record level of donations comes two weeks after the party published accounts showing it returned a £2.7 million surplus last year.
So far this year the party has raised a total of £11.9 million in donations.
A Labour spokesman said: "Thanks to Keir Starmer's leadership, the Labour Party saw significant financial growth throughout 2022, and our finances have gone from strength to strength this year as we set out our five missions to transform Britain.
"The Labour Party is a changed party that is serious about getting into government and building a better Britain."
Other significant donations to Labour included a combined £739,000 from trade unions GMB, Unison and Usdaw, £250,000 from former Slough MP Fiona Mactaggart and £50,000 from former Tory donor Gareth Quarry.
Figures published by the Electoral Commission also show the Conservatives enjoyed a successful three months after a challenging 2022, raising £9.9 million in donations.
More than half of that came from health entrepreneur Frank Hester, whose £5 million gift was revealed earlier this week.
Billionaire hedge fund manager Alan Howard gave £1 million to the Conservatives, his largest donation to the party yet. Since 2019, Mr Howard has given the party a total of £1.6 million.
The donations build on a successful fundraising start to 2023, in which the Conservatives have raised £22 million so far.
Turmoil within the party saw donations fall to just £7.5 million in the second half of last year, contributing to an overall loss for 2022.
The Liberal Democrats secured £1.5 million in donations, including £25,000 from former leader Sir Nick Clegg