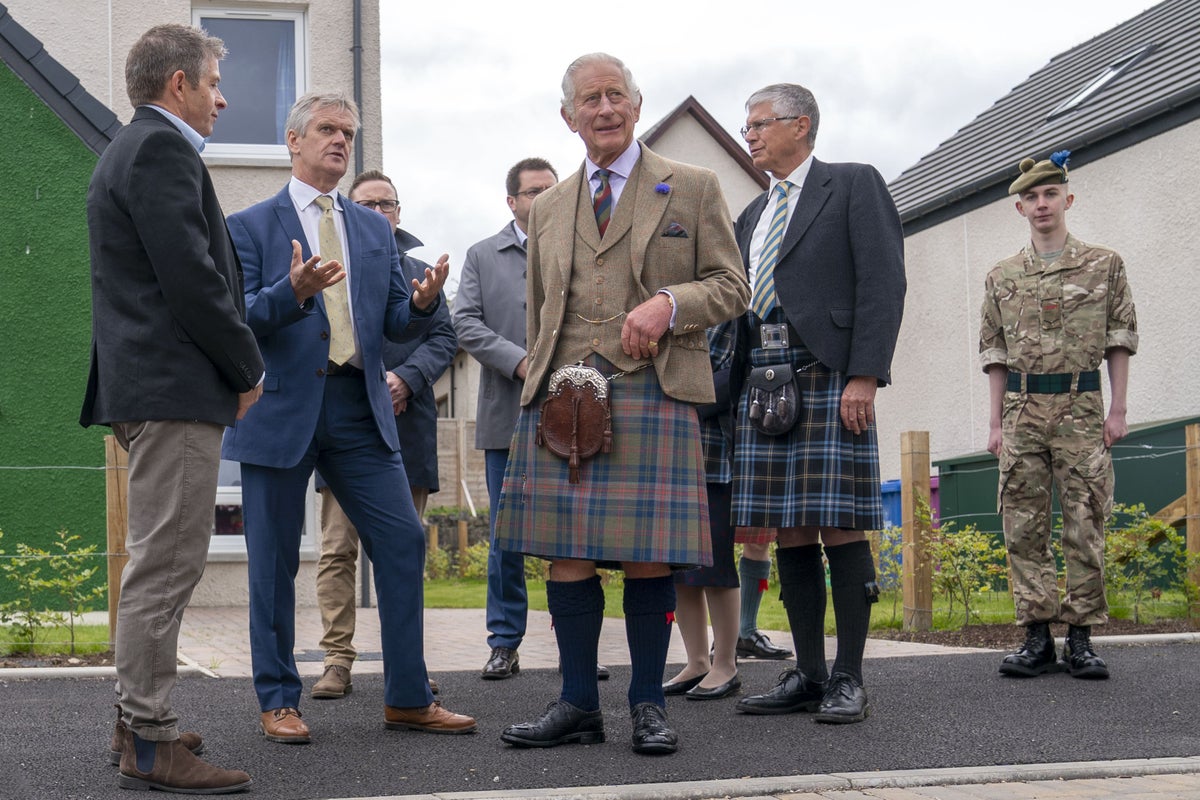 The King has arrived for a visit to officially open a farming and rural skills centre on the estate of a stately home he helped save.
The MacRobert Farming and Rural Skills Centre, on the Dumfries House estate in East Ayrshire, will give students practical training on either day visits or residential courses.
The training base is intended to make the agricultural sector more accessible to those with no connection to it, including school leavers.
During the visit, Charles will watch a soil-testing workshop and hear about the importance of soil on the environment.
He will also watch a workshop on the importance of nutrition in animal feed, during an educational session on regenerative agriculture and pasture grazing.
Charles will be shown an educational barn and will watch sheep and cattle handling workshops, and unveil a plaque to officially open the centre.
The King, then the Prince of Wales, led a consortium which paid £45 million for the dilapidated estate in 2007 in a bid to save it from ruin and help regenerate the deprived local community.
Last year, Dumfries House, which opened to the public in 2008, featured in the ITV documentary A Royal Grand Design which followed its renovation over more than a decade.