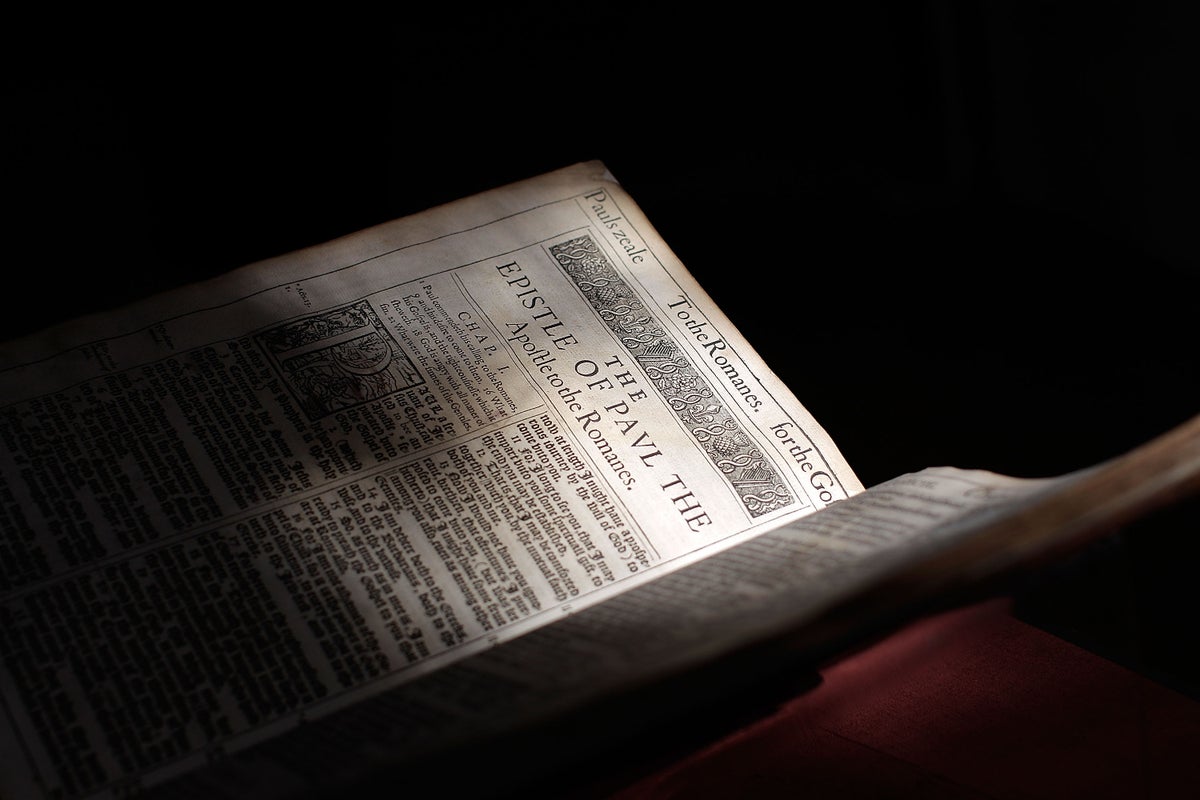 A Utah school district has decided to remove copies of the King James Bible from library shelves, after a parent alleged the religious text violated a recently passed state law banning inappropriate books.
Following a challenge in December, the Davis County school district reviewed the Bible for inappropriate material.
The committee found that while the King James Bible did contain "vulgarity and violence," it didn't technically run afoul of a 2022 book ban law.
The district announced on Thursday that those in middle and elementary school in about eight schools would lose access to the Bible, while high schoolers could still check it out from the library.
Late last year, a Davis County parent flagged the Bible as inappropriate. In documents submitted to the school district, the parent wrote of their frustration with the extent Utah's book bans, and argued the Bible is "one of the most sex-ridden books around," according to the Salt Lake Tribune.
"Incest, onanism, bestiality, prostitution, genital mutilation, fellatio, dildos, rape, and even infanticide," the challenge read. "You'll no doubt find that the Bible, under Utah Code Ann. § 76-10-1227, has 'no serious values for minors' because it's pornographic by our new definition."
Another district parent has challenged the conclusion of the school board's review, and is seeking to get the Bible reinstated in Davis County schools.
Critics argue Utah's book ban law, part of a wave of such restrictions being passed across the country, has been used to single out materials that discuss racial diversity and LGBTQ+ identities.
According to the Tribune, books like Toni Morrison's The Bluest Eye and the graphic novel Gender Queer have been banned in schools across the state.
 "Often these books have been available for decades, and it wasn't a problem before. Then, all of a sudden, it's a problem," one Utah librarian told Salt Lake Magazine of the bans.