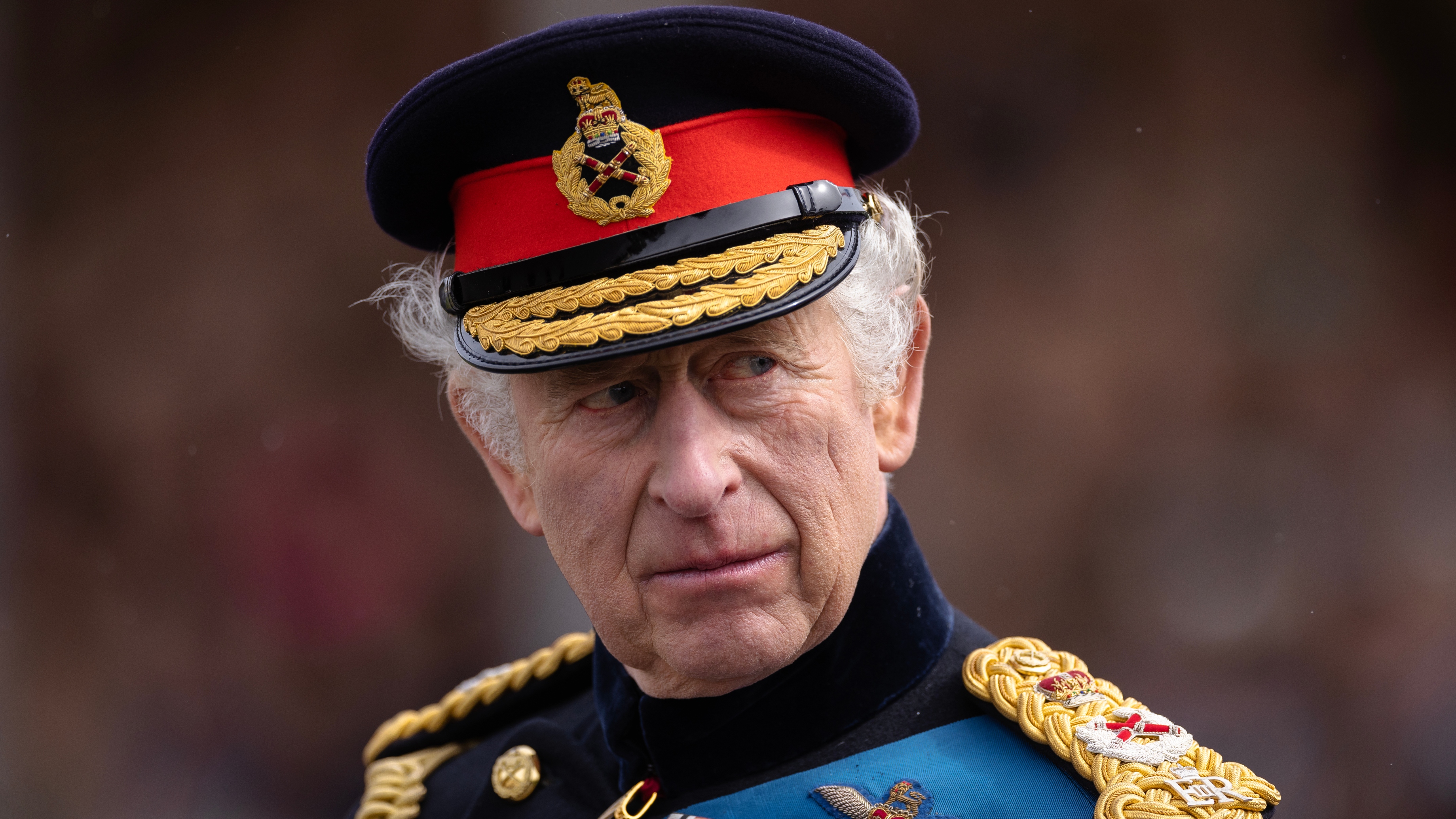 King Charles' new family photo shows just how much has changed in the past three years and it's heartbreaking! 
One of His Majesty's latest royal photos could be seen as a direct parallel of one that was released back in 2020.
The difference between these photos is heart-breaking and it's not just because of what they show, but the times they were taken.
---
Given how momentous King Charles and Queen Camilla's coronation was, it's perhaps no surprise that it's not just royal fans who took plenty of photos. Alongside snaps of the couple on the Buckingham Palace balcony and working royals at different coronation events, the Royal Family recently released two new photos. 
One shows Their Majesties with their Pages of Honor but the other highlights the royal line of succession. King Charles' new family photo shows him seated in his regalia with Prince William standing in his ceremonial robes on one side and Prince George in his Page outfit on the other.  
Taken by photographer Hugo Burnand in the throne room at Buckingham Palace this photo focuses purely on the monarch and his two immediate heirs, future Kings, Prince William and Prince George. The picture is very similar stylistically to a photo taken by Ranald Mackechnie in the very same room back in 2020. 
This older portrait features the late Queen Elizabeth standing with her handbag on her arm, wearing a beautiful white dress. Arranged around her are her immediate heirs King Charles, Prince William and Prince George. This snap was released to mark the start of a new decade and the parallels between this and King Charles' new photo highlight how much has changed.
The loss of Queen Elizabeth was met with outpourings of grief from around the world and the sight of such a similar photo without her might make some fans feel her absence all the more. 
Meanwhile, Prince George who was six in the first photo has grown an astonishing amount since then. In both he was standing on a step but is on the same one as his father in the new photo and the difference between their heights is less pronounced. He's grown up so fast over the past three years as he prepares for the immense responsibilities of his future role. 
These responsibilities currently belong to King Charles and he looks a little more apprehensive than he did in the 2020 picture. Back then he wore a suit, was beaming and rested his hand affectionately on Prince George's shoulder. In contrast King Charles' new photo is more formal, celebrating this milestone day and the duties he now has alongside his role as father and grandfather. 
In terms of unseen details that show the heartbreaking changes between these two pictures, the first portrait was taken before Prince Harry and Meghan "stepped back" as senior royals and before Prince Philip's death.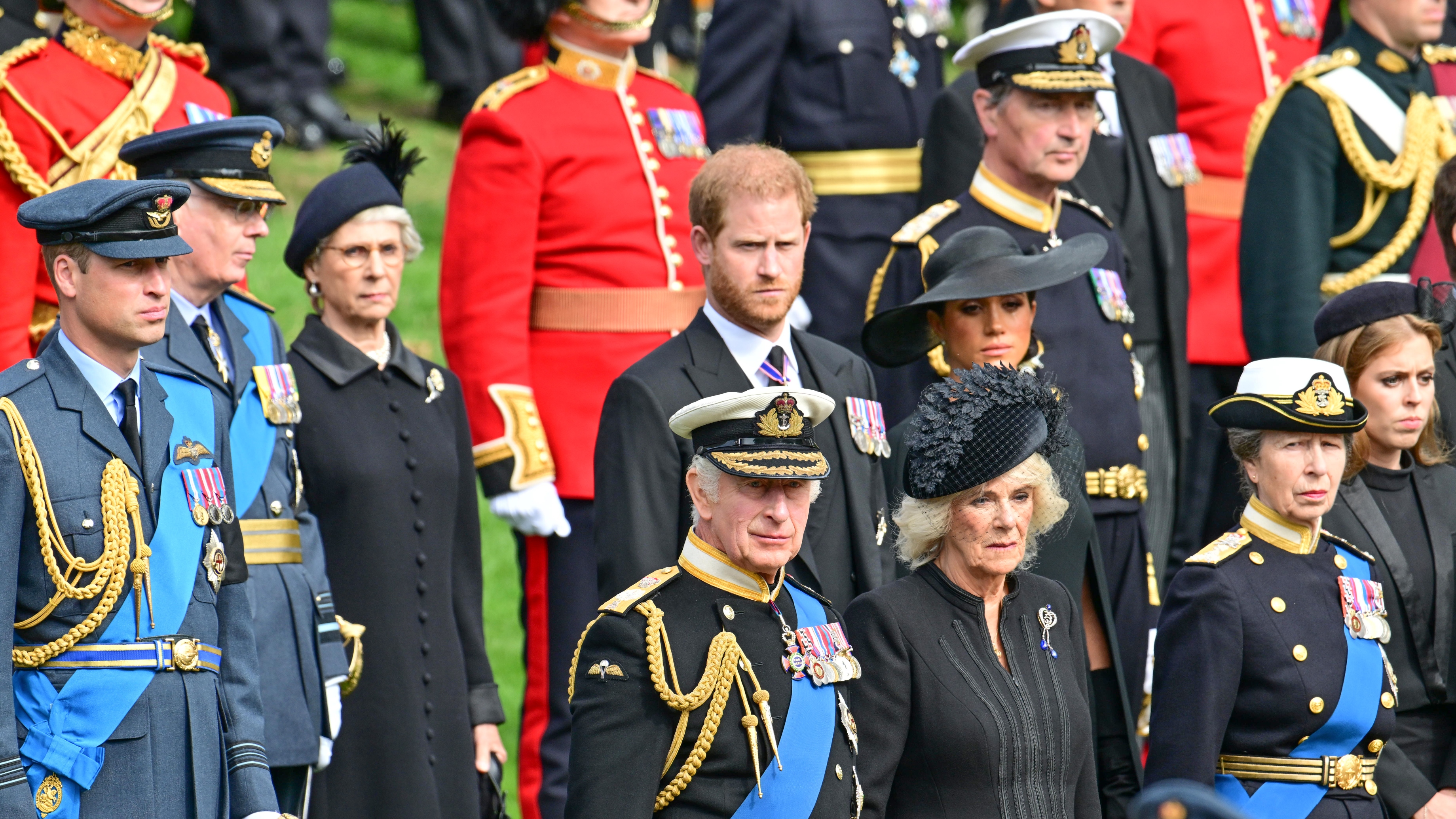 Now three years later and rumors of a "rift" between the Sussexes and the royals - especially between Prince Harry and his father and brother - have persisted. The only times Prince Harry has reunited with his wider family publicly since then have been for Prince Philip's funeral, Queen Elizabeth's funeral and her Platinum Jubilee. 
So much has changed since 2020 and whilst it's always lovely to see a special royal portrait, King Charles' new family photo is perhaps tinged with sadness considering the differences between it and the last snap in this style.