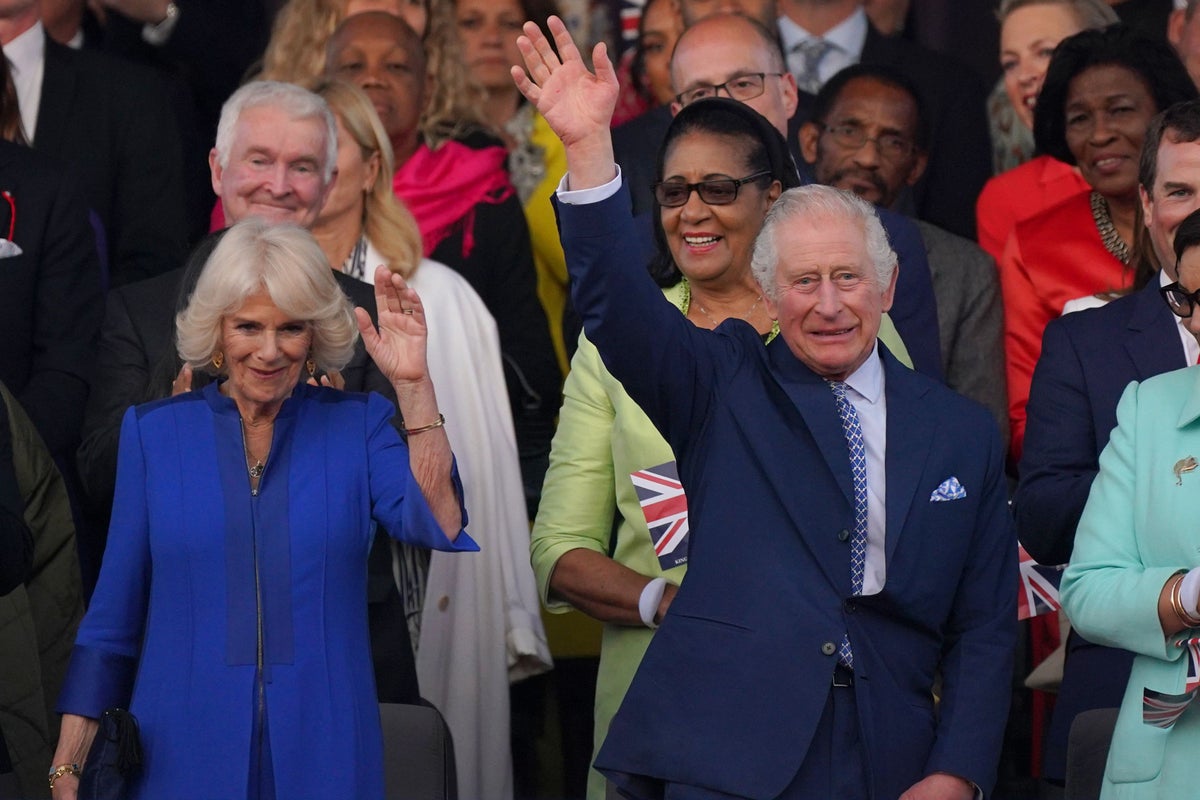 King Charles III and Queen Camilla made an unexpected addition to their royal engagements over the weekend with a cameo slot on American Idol.
The freshly crowned monarchs gave viewers of the long-running singing competition show a surprise on Sunday (7 May) when they took part in a pre-recorded segment.
American Idol judges Katy Perry and Lionel Richie were absent from their positions on the show as they were in the UK to perform at the Coronation Concert.
Still, they dropped in via video recording to share their well-wishes from Windsor Castle, when they were joined by Charles and Camilla.
After Richie addressed the audience about their absence, the King and Queen entered the shot.
"I just wanted to check how long you'd be using this room for?" the King asked with a laugh.
After curtseying, Perry asked the Queen whether they'd been making too much noise, to which she responded no.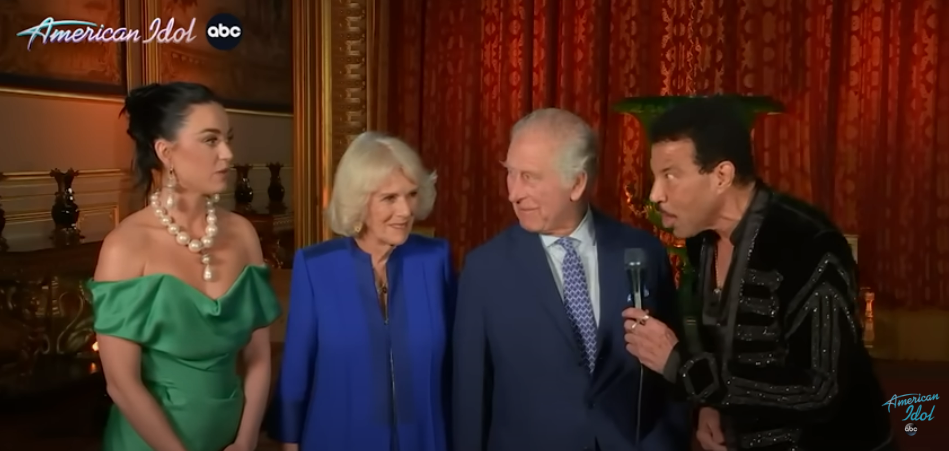 Reactions to the surprise segment noted that Perry was particularly excited in the close presence of Charles and Camilla.
"Katy was a bit tongue-tied. You could tell she was in a glorious moment," one viewer commented.
Another person wrote: "Awww, what a treat! Lovely from King Charles and Queen Camilla."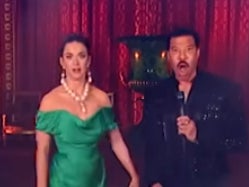 Others commented on the bit as part of the coronation weekend in general. "That was so cute," wrote one fan. "I watched the coronation, it was so beautiful, I love watching history happen right in front of my eyes."
The cameo didn't go down well with everyone though. One person tweeted: "That seemed so awkward and weird to me," while others deemed the short clip "cringe".
On Sunday (7 May), Perry and Richie were some of the headline performers at the concert.
Richie performed his hits "Easy Like Sunday Morning" and "All Night Long" before Perry took to the stage with "Roar" and "Firework".
For a full run-down of the concert as it happened, you can read The Independent's coverage here, plus an overall review of the events here.