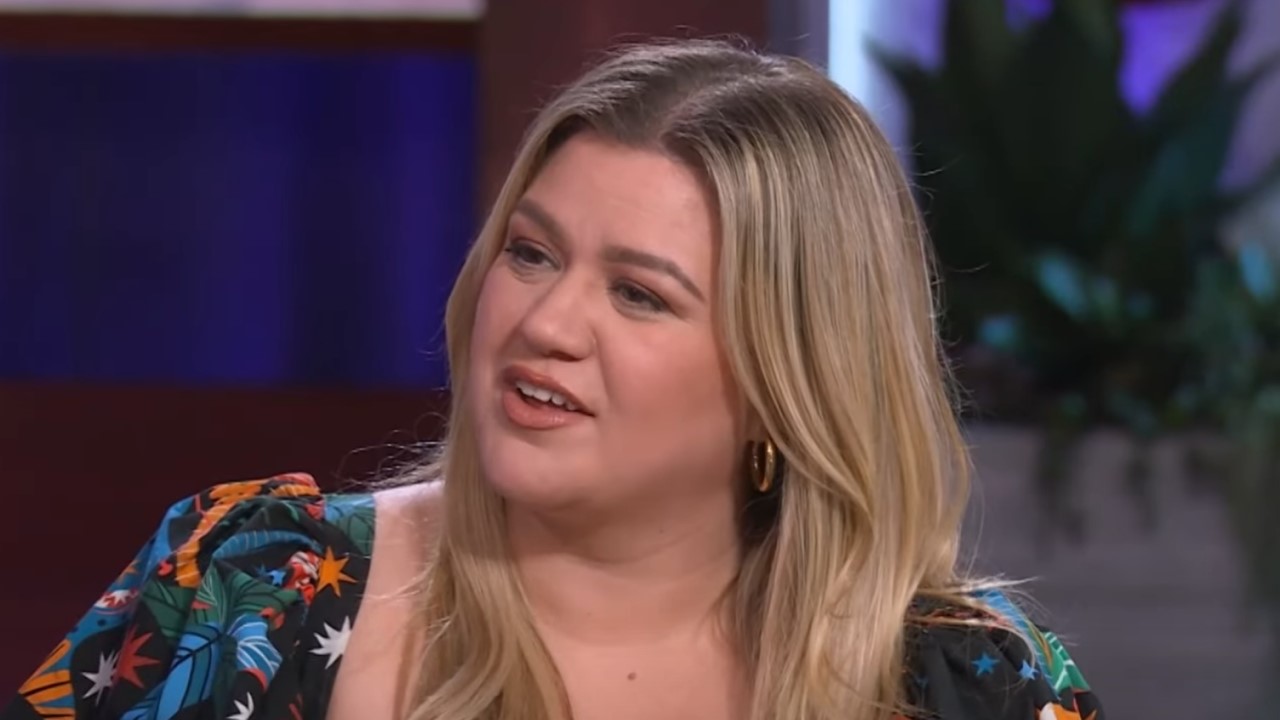 While Kelly Clarkson has more than made a name for herself within the music industry, she's also solidified herself as a daytime staple through her eponymous talk show. The series has become incredibly popular since it debuted in 2019 and is now about to enter a new era. Clarkson is shifting production to New York from Los Angeles, which is a move that had been speculated on for some time. After that news dropped earlier this month, some may have been curious as to why Clarkson is shifting cities. Well, she finally explained the reason for that change while recalling the moment she told the crew, which is something she apparently did "through tears."
It goes without saying that this is a big step for The Kelly Clarkson Show, and it creates a major change for its current employees. Clarkson broke her silence on the matter during a lengthy chat with TalkShopLive, during which she fielded a number of questions from fans. When one asked the media personality about her impending relocation, her mind immediately went to her staff. Clarkson explained that while giving an emotional address, she provided a very personal reason for wanting to leave LA: 
Though she didn't go into specifics, the American Idol alum's "fresh start" sentiment likely refers to her and Brandon Blackstock's highly publicized divorce, which was finalized in March 2022. It also seems as though her big move was prompted by a desire to be closer to her family. During the interview, the 41-year-old star mentioned that she's missed her brood and that those feelings of homesickness only increased during the COVID lockdown. She went on to say more about her discussion with the crew and reflected on the conversation she needed to have with NBC: 
Reports of this major change also coincided with claims that The Kelly Clarkson Show possesses a "traumatizing" work environment. Clarkson responded shortly after the news broke and promised that things would change for the better. It should also be mentioned that she herself was not directly accused of wrongdoing, with a few sources claiming that she's not hard to work with. She didn't explicitly mention the accusations in this latest chat but did appear to reference them while discussing how things are coming along with the series' jump to the Big Apple: 
With that, it sounds like things are off to a good start for The Kelly Clarkson Show as it prepares to kick off this brand-new chapter. It's fair to say that the host has been through a lot from a personal standpoint over the past few years, so one can certainly understand why she'd desire a change of scenery. At this point, we can only hope for the best for her and her family as they prepare to move and wish the crew members – both present and future ones – well moving forward. 
Check your local listings to see when The Kelly Clarkson Show airs for you as part of the 2023 TV schedule.