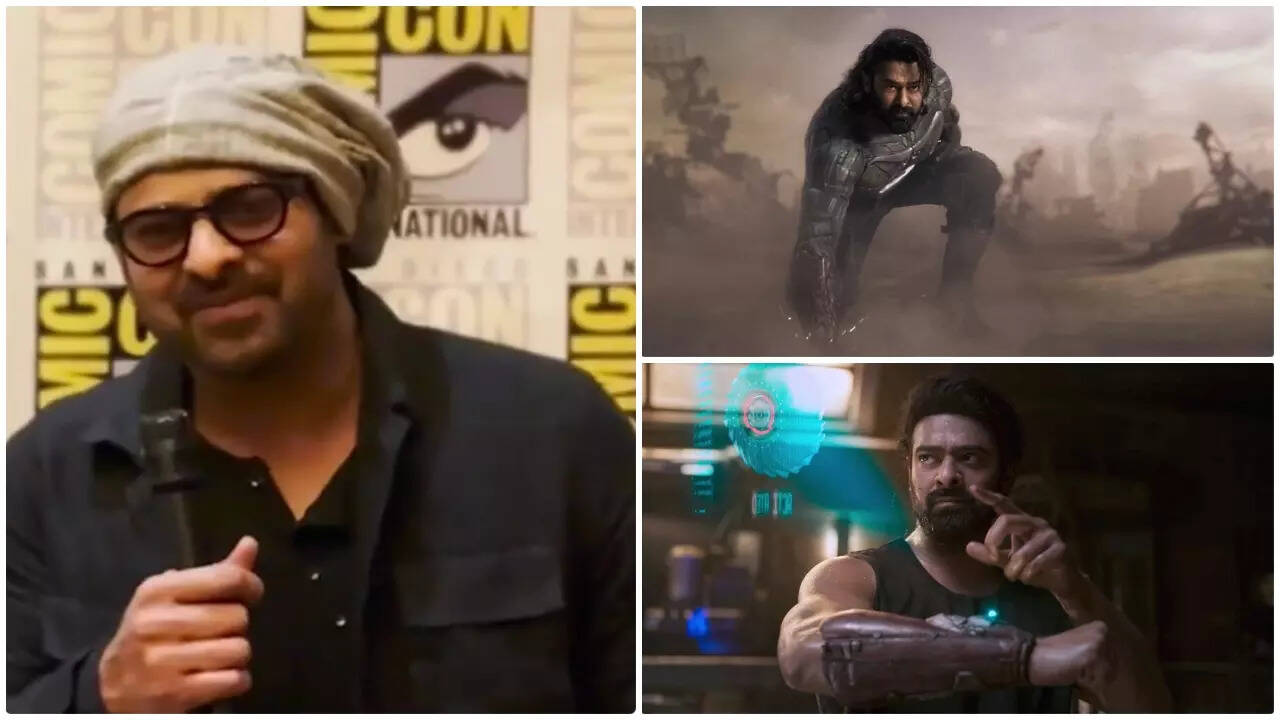 Rebel star Prabhas is all anyone is talking about today after the teaser launch of the highly anticipated sci-fi film 'Project K' which is now titled 'Kalki 2898 AD'.
The actor, joined by director Nag Ashwin, Kamal Haasan, Swapna Dutt, Priyanka Dutt and Rana Daggubati took over the San Diego Comic-Con stage where they unveiled the teaser on the big screen. Also making a virtual appearance was Bollywood Megastar Amitabh Bachchan who joined in via video call.
In a packed auditorium, surrounded by their fans, Prabhas and his team unveiled the 'Kalki 2898 AD' teaser that offered glimpses of the sci-fi epic set to unfold on the big screen in January 2024.
After playing out the trailer on the big screen, the team sat down for a candid Q and A round with the fans. Where they took on questions about the film, shooting for the project and much more. During the interaction, Rana praised Prabhas for building a number of epic franchises whether it was sci-fi, mythological or even love stories. This prompted the host to ask Prabhas if he had any 'blue screen fatigue'.
Not one to deny the facts, Prabhas admitted with a smile, "I got bored of it. It's not real stuff, but then it is real."
However, he went on to add that all the work put in felt worth it after he saw the teaser playing out on the big screen. "I saw the teaser now and I'm like 'Okay, it's fine'."
Since his last big team-up with Rana in Baahubali, Prabhas has not been seen sharing the screen with another south superstar. When asked about a possible collaboration with other stars including Ram Charan, he said, "Yeah, we might sometime. Ram Charan is my friend, they (all) are my friends, so we are going to work one day for sure."
Viral videos doing the rounds on Twitter show the fan frenzy around the team's arrival at the SDCC event. Besides showing up to the teaser launch in large numbers, fans even took to the skies to give Prabhas a warm welcome to the US. A plane was seen flying over the festival location with a large banner that read, "Welcome Prabhas."
'Kalki 2898 AD' will have a wide release in India in multiple languages.