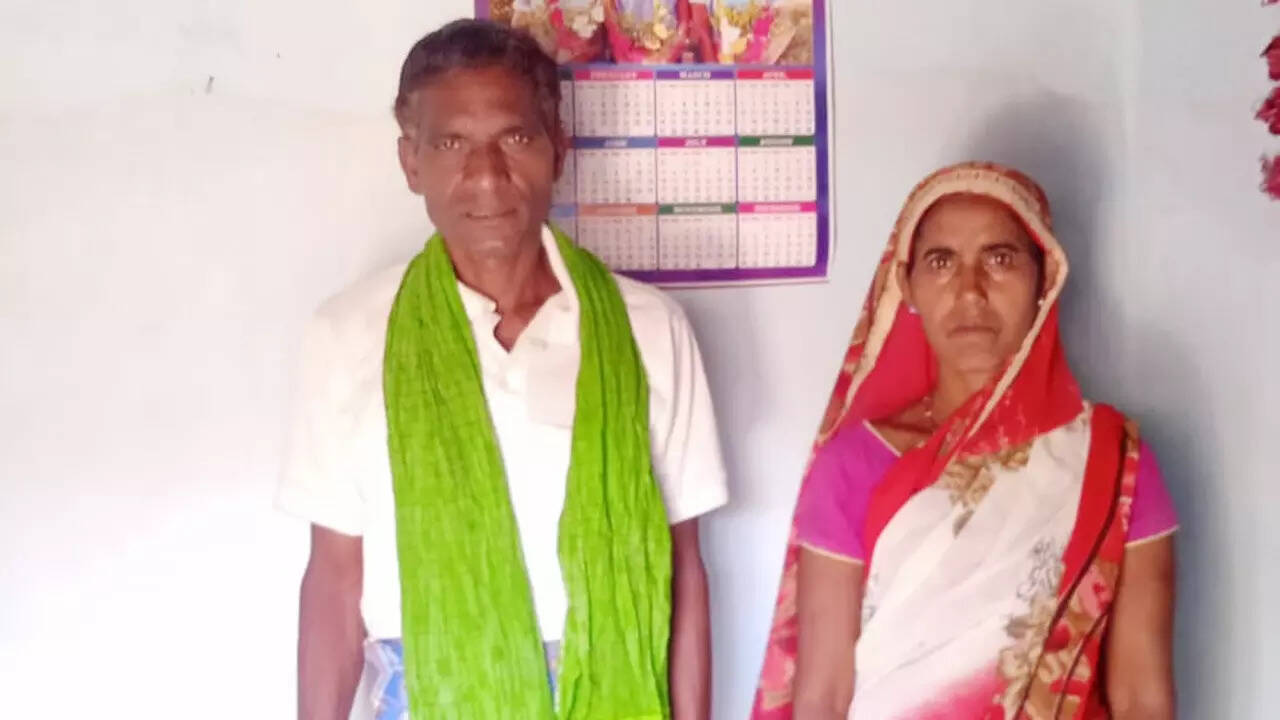 Sangita Kumari and Beauty Dungdung – two of the three players from Jharkhand representing India at the FIH Junior Women's WC and being led by another state senior Salima Tete – will take the field against England in Potchefstroom on Tuesday hoping to match the team's bronze medal-winning feat in 2013.
And far away in Jharkhand's two villages in Simdega district, their parents will not only be praying for their daughters' success, but also some much-needed rain. Both their parents are farmers, and the dearth of rain has made it incredibly tough for them and every other agriculture-dependent family in the region.
Despite the hard times, their daughters playing in the World Cup has brought them immense joy and they can't wait to cheer for them on Tuesday. "We watched all the games. They were doing so well but it was sad to see them lose to the Netherlands. Despite all their hard work, they missed too many chances," said Beauty's father Amrush, a resident of Bajutoli village.
But he is happy that his daughter is now focussed on the third-place decider. "She called up after the match (semifinal) in the evening and sounded confident of winning the bronze medal," added Amrush, whose youngest son Sachin, is also part of the junior India camp.
Like most kids in Simdega, Beauty took up the game in her childhood and kept getting better at it over the years. First her father made her a hockey stick from bamboo, then bought her wooden stick made from kendu wood for Rs 50 and a few years later bought her a proper stick for Rs 350.
"She started to train at Lachragarh training centre in the beginning but later shifted to Simdega after she showed a lot of promise," he added.
A hockey player himself who played in the Nehru Cup in 1988, Amrush coaches kids in the village but he isn't in the best of spirits these days since his wife, Nilima, fell ill. Belonging to the Below Poverty Level (BPL), more than anything Amrush and Nilima now hope to see their daughter get a government job.
Sangita, meanwhile, got a job in the Railways in August last year and that has really helped her family, also belonging to BPL, and bettered their lives.
Growing up in Narwatoli, 2 km from Beauty's village, Sangita was inspired to play the game after watching her school seniors. "She came back from school one day and wanted to play hockey. First, she started playing for her school team and then she was selected at the Sports Training Centre in Simdega in 2012," said Sangita's father Ranjeet Manjhi.
Even as she pursued her passion, her family struggled financially. But that didn't stop her parents from supporting her in every way possible. And now Sangita has not only made her parents proud but also her five siblings, who all made sacrifices along the way.
Not only has she scored twice in the ongoing World Cup, she also recently made her debut for the senior team in the Pro League and scored a fantastic goal.
While a lot will depend on the two on Sunday, the biggest focus will be on team captain Salima, also hailing from Simdega district and one of the three Olympians in the team. She might have failed to take the team to the final of the ongoing World Cup, but she certainly has inspired many others to take up the game with her Olympics sojourn.
"Hockey was always popular in Simdega but with Salima playing at the Olympics, kids became more interested. Earlier a trial would see 500 children, these days it's 800," said Hockey Simdega president Manoj Konbegi.
With the way she has led the team in the tournament, she will surely inspire many others in the future but for now though she will have her focus on beating England and winning the bronze.