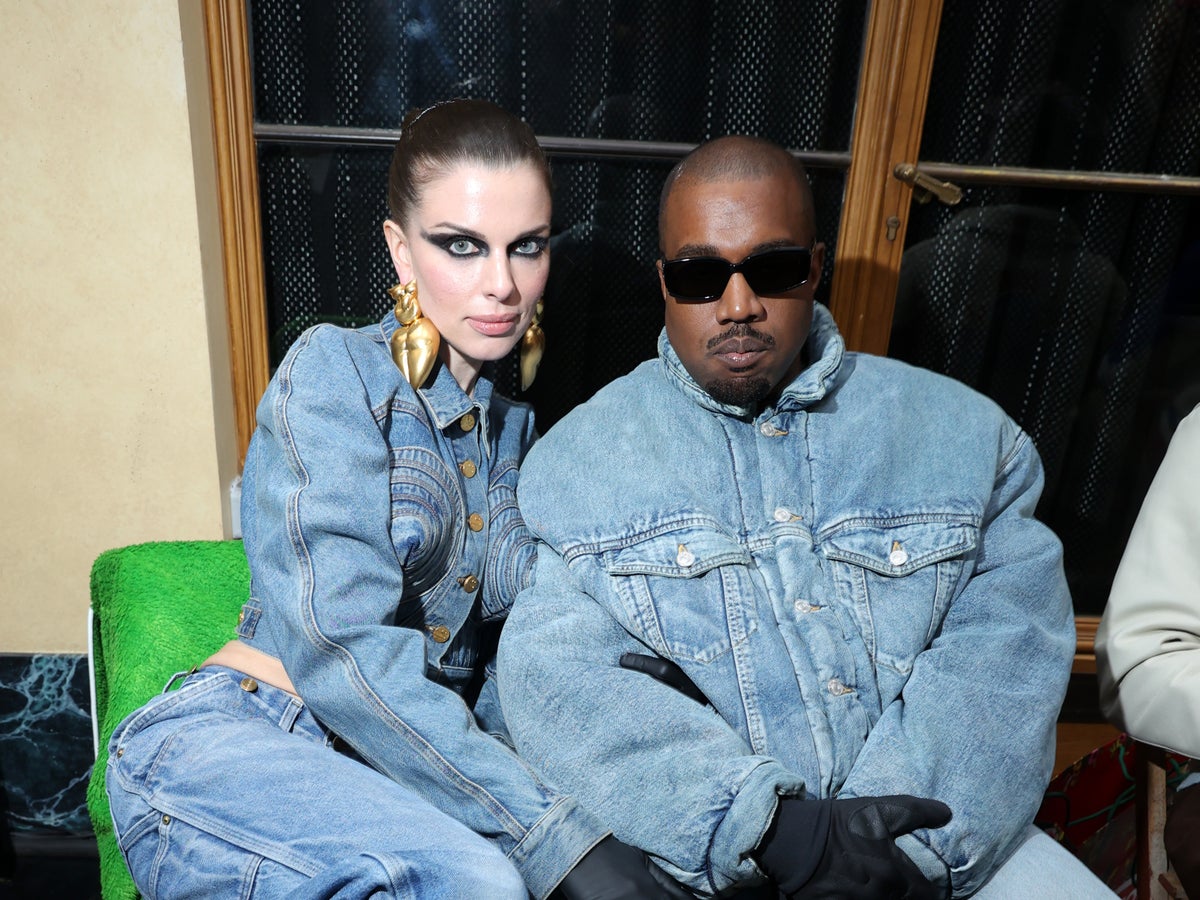 Julia Fox has opened up about what parts of her relationship with Kanye West have – and haven't – been included in her new memoir, Down the Drain.
The model, 33, spoke candidly about how much of her personal life she includes in the book, which will be released on 10 October, during an interview with The New York Times, published on 25 September. After noting that she wrote a lot about sex in her book, she was asked why she didn't describe her sex life with West, who she briefly dated in 2022.
In response, Fox claimed that sex wasn't a big part of her brief romance with the rapper, explaining: "Because there, like, wasn't any. It wasn't really about that."
Fox and West broke up back in February 2022, almost two months after they confirmed they were dating. The split also came shortly after the rapper went on a social media tirade, in an effort to "bring his family back together" amid his divorce from Kim Kardashian.
Earlier this month, Fox first revealed that her relationship with the rapper would be included in her memoir. However, according to Fox, he's only in a very small portion of the book.
"It's, like, six pages," she said, during an interview with E! News. "I feel like I went very lightly on it. I'm not trying to have bad blood or anything, it's all in the past."
Following the breakup, the Uncut Gems star has spoken out about why she and West – who formally changed his name to Ye – weren't a good match. During an interview with ES Magazine in September 2022, she said that while there was a "good amount" of chemistry between them, their relationship "wasn't sustainable".
"I was just going day by day and seeing where it went," she explained. "It was just like, he still wants to hang out with me today, let's do it. And then real life set in and the lifestyle wasn't sustainable. I couldn't fly away once a week. And I tapped out at the first sign of a red flag."
When asked what that red flag was, Fox responded: "The unresolved issues that he was dealing with." She also claimed that it seemed like West "had a lot to work on" while they were together, and she just didn't "have time for it, or energy".
"I don't have the bandwidth or emotional capacity for it. I'm proud of myself for that. Pre-Valentino Julia would have definitely stuck it out and been there for longer," she explained, referring to her two-year-old son Valentino, who she shares with ex-husband Peter Artemiev.
One month after she ended the highly-publicised relationship, Fox expressed her gratitude for her relationship with West, claiming that dating him was like "hitting a reset button".
"It was the best thing that could have happened to me," she told Entertainment Tonight in March 2022.
Elsewhere in her interview with The New York Times, Fox reflected on writing Down the Drain, specifying that the "book swallowed [her] life," and that she "didn't take other jobs" when writing. She also shared what she wants readers to gain from her work.
"I was doing it for me. It felt really cathartic. It was really important to be honest and vulnerable," she said. "My hope now would be that someone reads it and thinks: "She went through this and look at her now. I can get over anything."