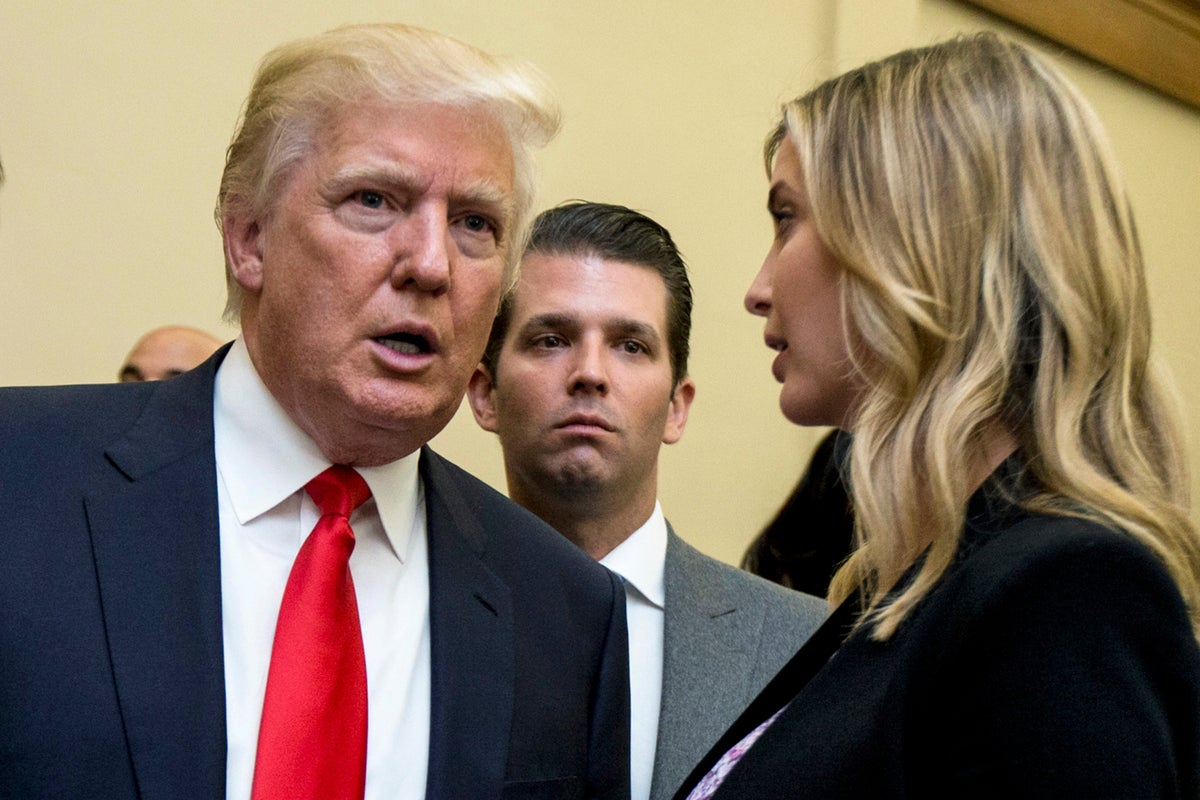 A New York judge has swatted down Donald Trump's attempt to dismiss a $250m fraud lawsuit against him and his family, saying the president's repeated claims he's been singled out in a political "witch hunt" are "frivolous."
In September, New York attorney general Letitia James accused the former president, and his children Donald Trump, Jr, Eric Trump, and Ivanka Trump, of manipulating the value of Trump Organization assets on the order of billions of dollars to receive undue insurance and loan benefits.
On Friday, New York Supreme Court justice Arthur F Engoron overruled Mr Trump's arguments that Ms James was acting out of political bias and lacked standing to bring the bombshell civil suit, which seeks to bar the Trumps from being an officer in any company registered to do business in the state.
"This court (and at least two others) has soundly rejected the 'witch hunt' argument," he wrote in his ruling, describing Mr Trump's arguments that he was a victim of a sham prosecution as "borderline frivolous even the first time defendants made them."
The attorney general celebrated the decision, the latest win for her office after the same court ruled in November to appoint an independent monitor to oversee how the Trump Organization prepares its financial statements.
"Once again, Donald Trump's attempts to evade the law have been rejected," Ms James said in a statement, writing the ruling "makes clear that Donald Trump is not above the law and must answer for his actions in court."
The Independent has contacted Mr Trump's attorney for comment.
The New York judge also rejected a move from Ivanka Trump attempting to dismiss the charges against her.
Mr Trump's attorneys had argued the attorney general was targeting the former president, who was "singled out and subject to selective treatment," pointing to Ms James's campaign trail statements criticising Mr Trump.
"The evidence is irrelevant if you are selectively prosecuted and there is prosecutorial misconduct," Trump lawyer Alina Habba said last year.
In February, the New York court rejected that argument as well.
"Attorney General James, just like respondent Donald J Trump was not deprived of her first amendment rights to free speech when she was a politician running for a public office with investigatory powers," justice Engoron wrote at the time.