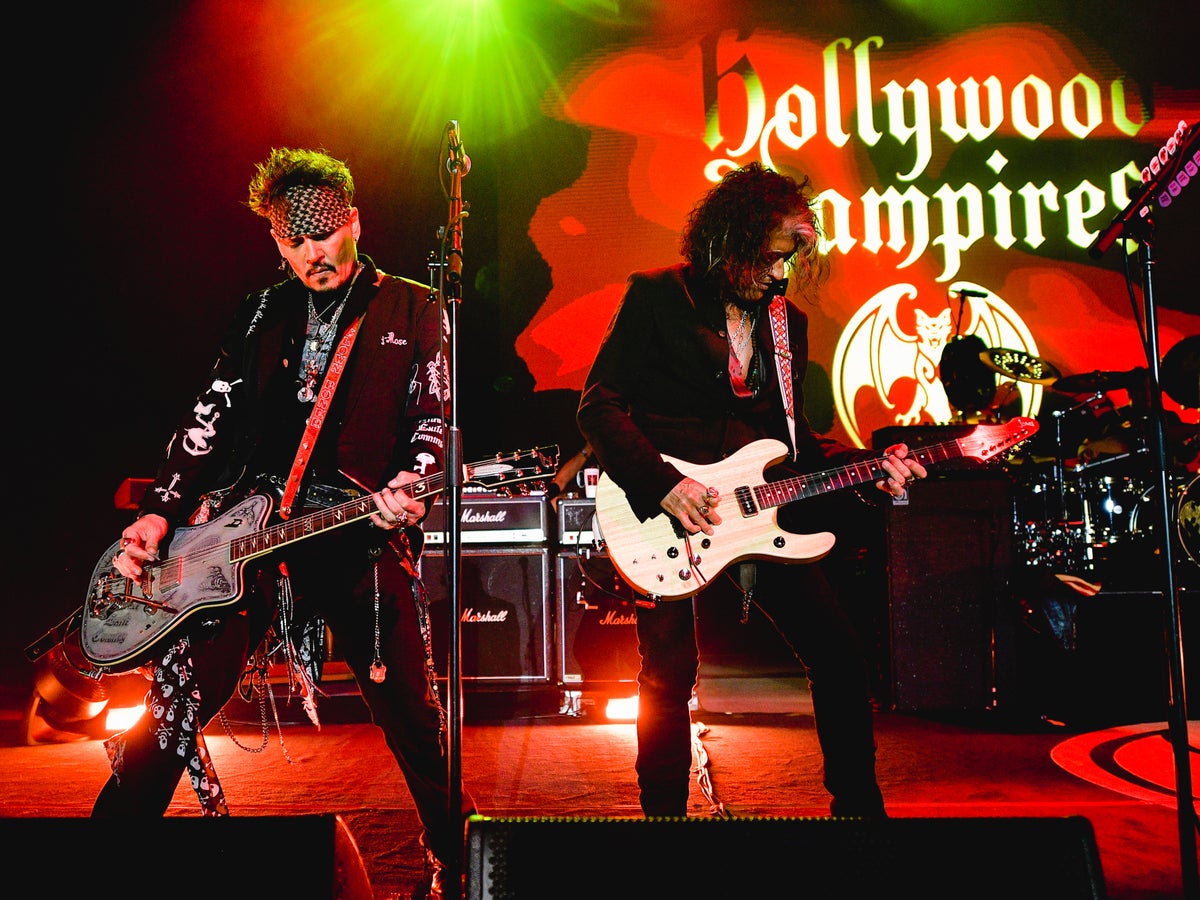 Johnny Depp has revealed that a "painful" ankle fracture is behind his band the Hollywood Vampires postponing their US tour dates.
On Monday (29 May), the band told fans that the actor had sustained a "painful injury", meaning they had to push back their three scheduled shows due to take place this week.
"Johnny has sustained a painful injury to his ankle following his recent appearances and has been advised by his doctor not to travel," they wrote in a statement shared on Instagram.
"He is devastated by this turn of events, but looks forward to resting up so all four Vampires can bring their absolute best to the tour in Europe."
Posting a letter to fans on his own Instagram Story the same day, the 59-year-old explained the nature of his injury in further detail.
"It began as a hairline break but somewhere between Cannes and Royal Albert Hall, it got worse rather than better," he wrote. "Several medical professionals have strongly suggested I avoid any and all activity for the moment and so am sadly unable to travel at this time."
Depp had performed live at the Royal Albert Hall on Monday 22 May as part of a tribute concert dedicated to late rock artist Jeff Beck, with whom he was close friends. The gig, which also featured performances from acts including Eric Clapton, Ronnie Wood, Joss Stone, Rod Stewart and Gary Clark Jr, followed his attendance at Cannes Film Festival.
The Hollywood Vampires are a supergroup founded in 2012 by Depp, Alice Cooper and Aerosmith's Joe Perry. They announced their plans to reform for a 2023 tour last year, for which they are being joined by rhythm guitarist Tommy Henriksen.
Their first three performances, which were expected to take place on Tuesday (30 May) in Manchester, New Hampshire, Wednesday (31 May) in Boston, Massachusetts, and Thursday (1 June) in Bethel, New York, will instead take place in July.
All tickets will be honoured for the new dates: Boston on 28 July, Manchester on 29 July and Bethel on 30 July.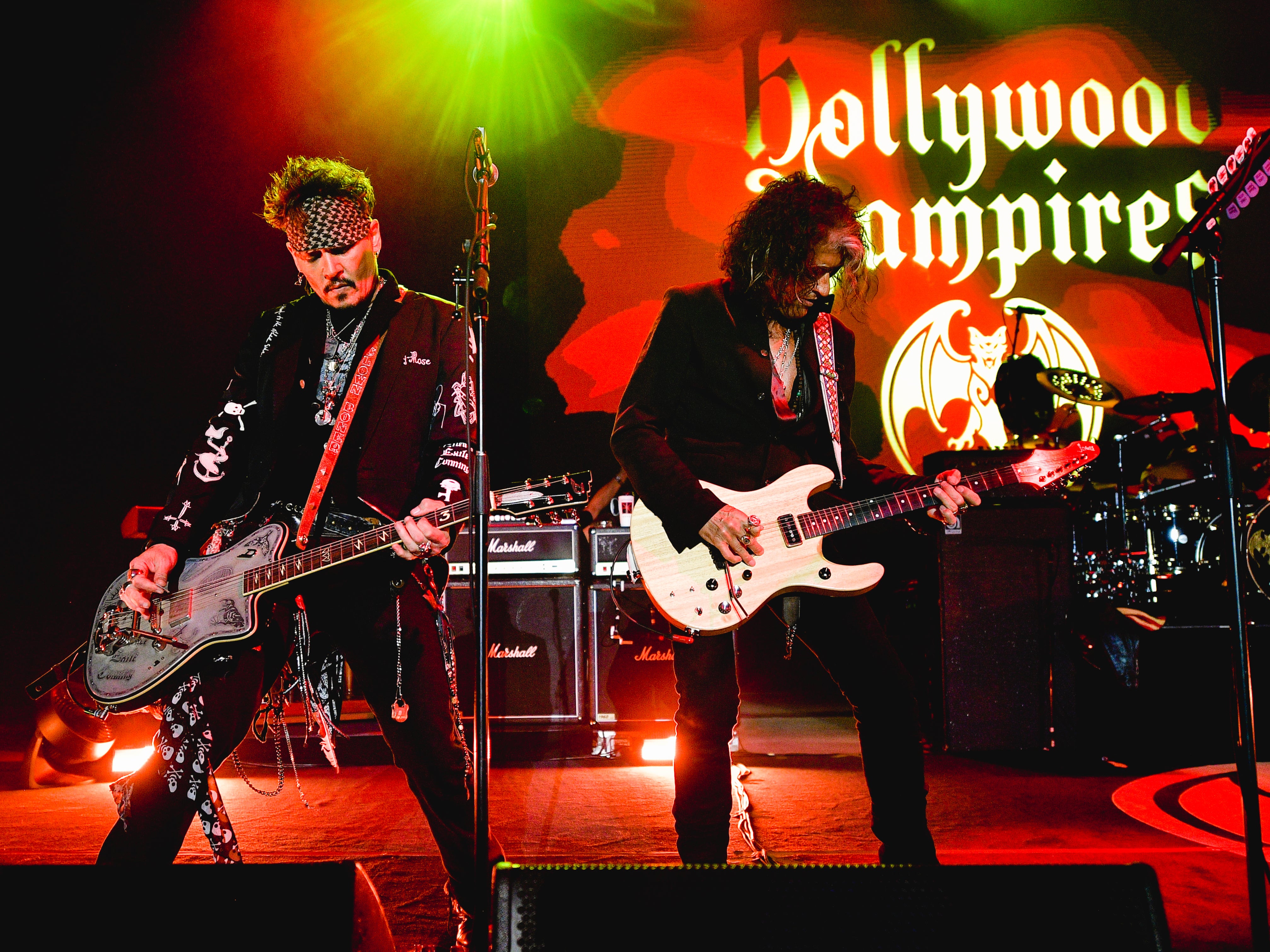 Depp has been on something on a career comeback since winning his highly publicised defamation trial against ex-wife and fellow actor Amber Heard.
In June 2022, a jury found that Heard had defamed Depp on all three counts. He was awarded $10m (£8m) in compensatory damages and $5m (£4m) in punitive damages, while Heard was awarded $2m (£1.6m) in compensatory damages.
He was a headline-making presence at Cannes Film Festival last week, where he promoted his new French-language movie Jeanne du Barry with his director and co-star Maïwenn. The project marked his first feature film release in three years.
Depp himself has rejected the notion that this is a "comeback" for him, telling attendees at a press conference after Jeanne du Barry's opening night: "I didn't go anywhere."
"I live about 45 minutes away from here, in fact," he said. "Maybe people stopped calling, out of whatever their fear was at the time, but I didn't go nowhere. I've been sitting around.
"'Comeback' is almost like I'm going to come out and do a tap dance... dance my best and hope you approve. That's the notion. It's a bizarre mystery."
He also addressed his so-called "boycott" by Hollywood amid controversy surrounding his defamation trial, commenting: "Did I feel boycotted by Hollywood? You'd have to not have a pulse at that point to feel [like], 'None of this is happening, this is actually just a weird joke – you've been asleep for 35 years!'
"Of course, when you're asked to resign from a film you're doing because of something that is merely a bunch of vowels and consonants floating in the air, you feel a bit boycotted."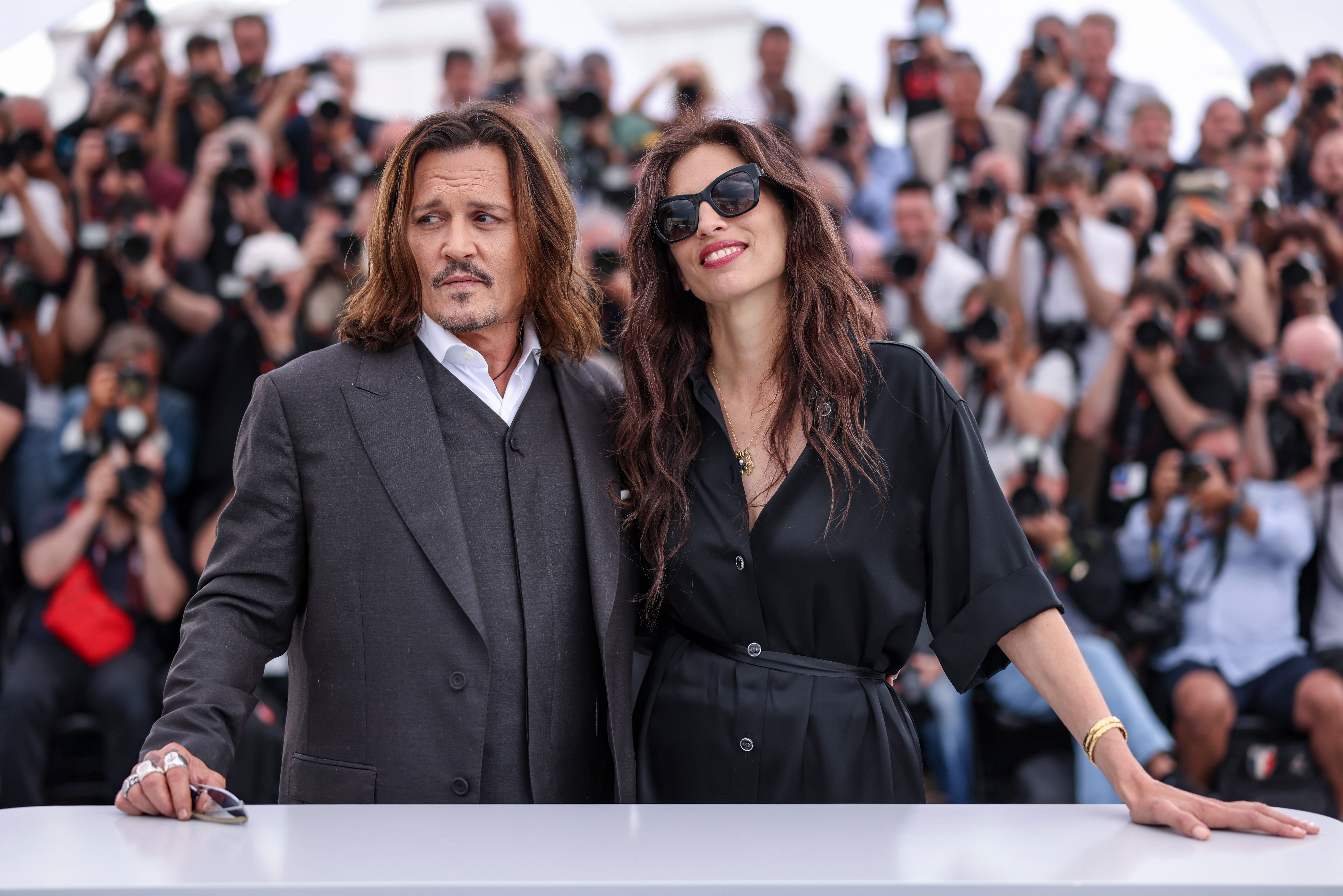 In a four-star review for The Independent, critic Geoffrey Macnab said Jeanne du Barry was "surprisingly great".
"Against the odds, Jeanne du Barry has turned out to be a subtle and well-crafted costume drama with plenty of satirical bite," he wrote.
"It has more in common with Stanley Kubrick's Barry Lyndon than it does Pirates of the Caribbean, with Depp giving one of his more restrained and effective performances as the king who falls in love with a courtesan. His Louis is a taciturn, melancholy but commanding figure with a dark side."
The film has yet to be given a UK release date.