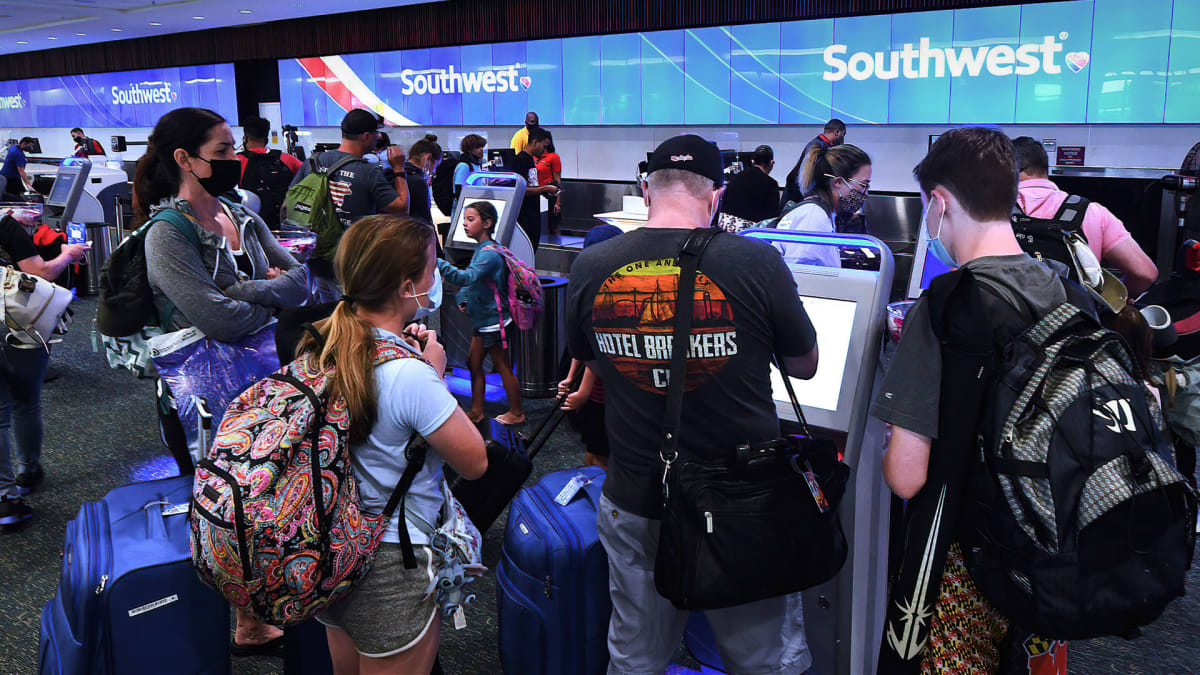 Southwest Airlines (LUV) has got some explaining to do.
The country's fourth largest airline is back in the spotlight following the release of its earnings results, and the company's CEO Bob Jordan is having a rough go of it so far.
CNBC's Jim Cramer suggested that the company needed to invest more money into its staffing technology, but when Jordan pushed back on the notion, the sparks started to fly. 
His explanation for why the company mishandled its December debacle is being heavily questioned.
Southwest was the only U.S. airline to experience the massive delays during the Christmas holiday week, and the company will eventually have to answer questions from the U.S. Senate. U.S. Senate Commerce Committee chair Maria Cantwell said that her panel intended to hold hearings about the incident.
"Southwest's customers are rightfully dissatisfied and deserve better," Cantwell said earlier this month. "These consumers need refunds and reimbursements for their expenses."
How Bad Were The Southwest Cancellations?
On Thursday, the company said that it cancelled more than 16,7000 flights between December 21 and December 31.
"First and foremost, I want to apologize again to our customers and our employees for the impact the operational disruption had on them and on their holiday plans," Jordan said to kick off the call.

Between December 27 and December 29, Southwest was forced to reduce its flight activity by about two thirds due to the disruption, but the company still insists that "our processes and technology generally work as designed."
So what went wrong?
Well, the company insists that the entire kerfuffle started on the "weather event" before Christmas that led to the chaos that ensued on the 23rd.
"From the 23rd, which was still a weather event and towards the 24th" put the company "behind in creating crew solutions. This level of close-in cancels led us to get behind and then we lost the use of the automation," the company said on the call.