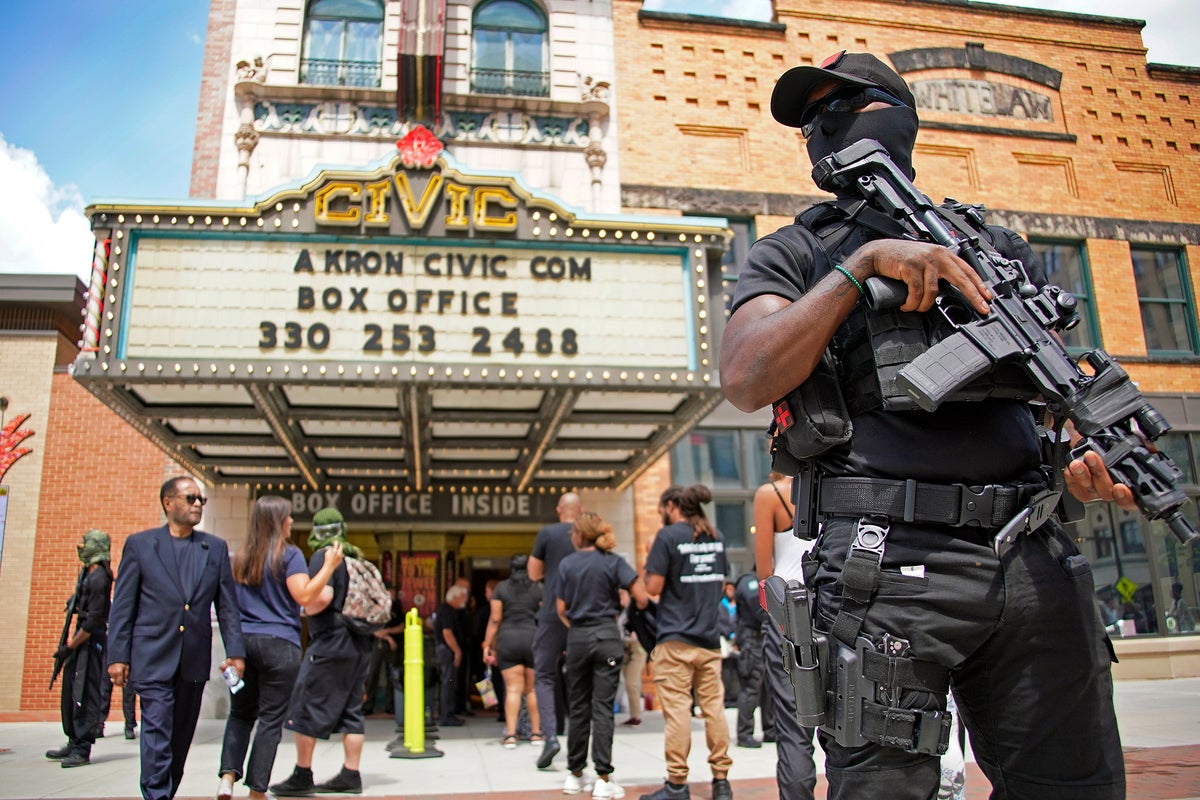 A medical examiner in Ohio has determined that Jayland Walker was shot 46 times by police.
On Friday, a medical examiner determined how many times Mr Walker had been shot, including entrance and graze wounds. Mr Walker ultimately died from blood loss. His death was ruled a homicide by the medical examiner.
On 27 June, Akron police attempted to stop Mr Walker for a still-unspecified infraction. When he did not pull over, police began chasing him and "reported a firearm being discharged from the suspect vehicle."
Mr Walker eventually stopped and lept out of his vehicle while it was still moving. Police chased him on foot and eventually gunned him down. Mr Walker was pronounced dead on the scene.
The actions of the police officers prompted protests in Akron. Demonstrations are ongoing.
Calls for the Akron police department to revise its policies in the wake of the shooting have largely been dismissed by the agency.
The Akron police encrypt their radio communications, as do many Ohio police agencies. The public used to have access to those radio comms, as they are technically considered a public record as police are state employees. Law enforcement agencies have been successful in revoking the public's right to monitor them by claiming the open radio comms gave criminals a tactical advantage over the police.
Police Chief Steve Mylett said he has no intention of using non-encrypted radio and returning the public's right to monitor the business of state employees back to them.
He has also advised his officers to remove their nametags from their uniforms — further stripping the public's ability to effectively hold the police accountable — claiming that they had received threats following Mr Walker's shooting.
"Every officer is wearing a badge. I authorized them to take their name tags off because of the threats that were made against our officers and the bounties that were placed on officers' heads," Mr Mylett said, according to WKYC. "People were getting their names off of their uniforms, getting on social media and elsewhere and going into our Facebook page here in the police department to identify, get a picture, send that picture and that image out into the public. In some instances, they got family photographs and put it out on social media. But because of the threats that were made against our officers, I authorized them to take off their name tags."