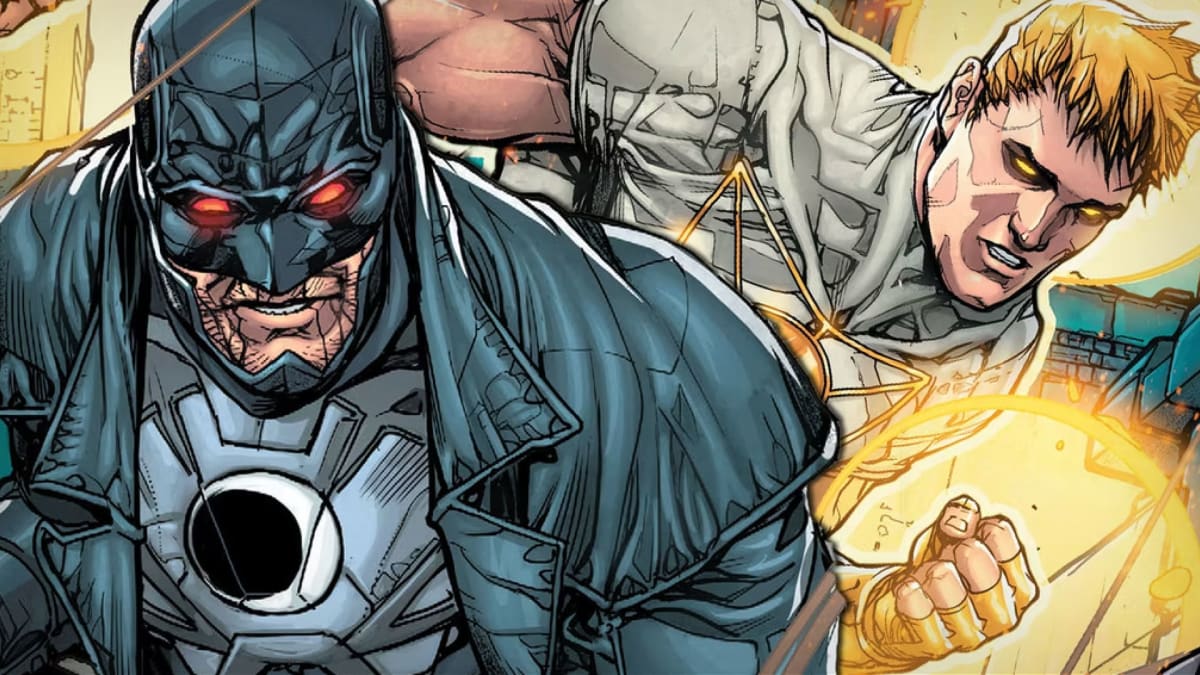 While fans may hotly debate the quality of the films Warner Bros. Discovery has made featuring DC Comics heroes, the behind-the-scenes intrigue is never boring.
Warner Bros. Discovery (WBD) desperately needs the DC Cinematic Universe to operate on the level of the world-eating Marvel Cinematic Universe, and they've recently brought in new overlords to right the ship. 
Recently James Gunn and Peter Safran, the newly appointed co-chiefs of DC Studios, announced its ten year plan, which will include a mixture of films and television shows from HBO Max. 
Some films, such as sequels to "The Batman" and "Joker," will be set outside the traditional DC Universe, as part of an imprint named "Elseworlds," (a nod to a fan-favorite line of non-continuity DC stories), and some are part of a new universe of DC films.
The whole plan is a lot for fans and onlookers to digest, and without firm details about story, actors and directors, plenty of unanswered questions abound. 
Yes, many fans are still mad that Cavill won't be returning as Superman. Quite a few are upset that Ezra Miller will continue to star in "The Flash" despite the criminal charges against them (Miller has accepted a plea deal for trespassing charges). And some fans just think it's funny that DC bet on The Rock to save their universe, only for "Black Adam' to brick hard.
But now that the dust has started to settle, at least a bit, from the announcements, it looks like unless DC makes a major change that would not sit well with fans, Gunn and Safran have quietly confirmed that the DCU will finally have a few high-profile gay superheroes.
Meet 'The Authority'
One of the titles Gunn and Safran announced is "The Authority," which does not currently have a release date, director or anything like that. Though Gunn did say the screenplay "is being written now."
The film will be based on characters and a series created in 1999 by Warren Ellis and Bryan Hitch. Originally, "The Authority" was published by WildStorm Comics, an imprint of Image Comics that owner and superstar artist Jim Lee later sold to DC Comics.
The Authority was in many ways a parody of the Justice League of America, featuring super-powered vigilantes who will go to any means necessary to make the world a better place, which often meant things like punching villains through the brain and brutally murdering dictators. 
It seems that the plan is to stay close to the morally ambiguous tone of the books, as Gunn said at a press conference that "not every movie and TV show is going to be about good guy versus bad guy."
He added that "there are people that are very questionable, like the Authority, who basically believe that you can't fix the world in an easy manner, and they take things into their own hands."
Notably, two of the main characters in The Authority, Midnighter and Apollo, seem to answer the question of "what if Batman and Superman were far more violent, and also married to each other?"
The two weren't the first gay superheroes in comic history, as that honor goes to the Marvel mutant superhero Northstar, who came out of the closet in 1992. But gay heroes were still very rare in the early '00s, and coupled with the over-the-top violence, what was then called "widescreen storytelling" and out-there-plots, made the title a fan favorite.
The Authority never tried to downplay Midnighter and Apollo's sexuality, nor was it treated like a winking joke. 
Writer Mark Millar, who took over the series after Ellis left, had the two kiss in one issue, the first time such a thing had been seen in a superhero comic. (It's long been rumored this is a move that angered a previous editorial regime at DC.) Additionally, the winged character Swift (sort of a more violent version of Hawkwoman) dated the female character Jenny Sparks for a bit.
So The Authority: out, proud, deadly…and maybe the hit the DC Universe needs?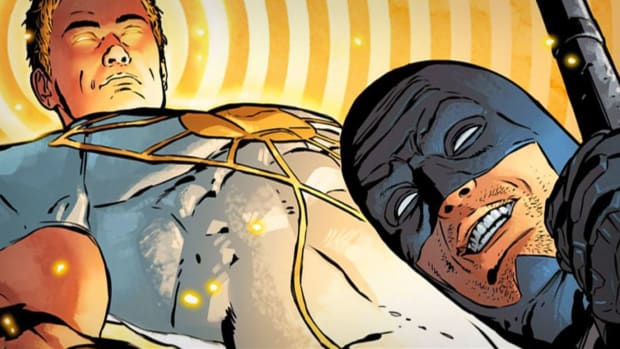 Will DC Actually Let Its Heroes Be Out?
Starting with the 2008 Marvel film "Iron Man," interconnected superhero cinematic universes have begun taking over the world, while fans have been pushing for more media inclusion for the LGBTIQA+ community.
So far, the results have been mixed, at least as far as the movies go. These days, both Marvel and DC Comics have so many gay characters that they've published specials to celebrate Pride Month, and the various Netflix and HBO Max shows featuring DC and Marvel characters have had some level of representation, particularly in the DC animated series "Harley Quinn." 
But the films, which are still the most high-profile offerings from both companies, are decidedly more mixed. There were brief references to queer characters in both "Thor: Love and Thunder" and "Doctor Strange in the Multiverse of Madness," but both were blink and you miss 'em affairs. Margot Robbie has said she wants Harley Quinn's love interest Poison Ivy to appear in one the DCU films, but that hasn't happened yet.
While America has, on the whole, become more accepting of queer people, the reluctance on the part of DC and Marvel has often been attributed to the overseas market. "The Eternals" was not released in Saudi Arabia or Kuwait because of brief scenes of a gay couple, and the Chinese government is known to heavily censor gay content in overseas films.
But maybe "The Authority" is a sign that DC is willing to take a chance, as Gunn has a history of pushing for more inclusion. He wrote the screenplay for the 2002 film "Scooby Doo," and has said that before the film was modified he explicitly made Velma a lesbian. And in his recent, John Cena-starring series "Peacemaker," the titular character is portrayed as bisexual. 
Can Gunn force Warner Bros. Discovery to make its universe more out and proud? Because fans of "The Authority" won't accept any sort of straight-washing of the material. 
Who knows if this how this will all work out, but so far Gunn and Safran's plan is a welcome sign that Warner has been convinced, at least for now, that it won't fix the DCU by playing it too safe, Or too straight, for that matter.