Italian Grand Prix LIVE: F1 result as Ricciardo wins after Hamilton and Verstappen crash out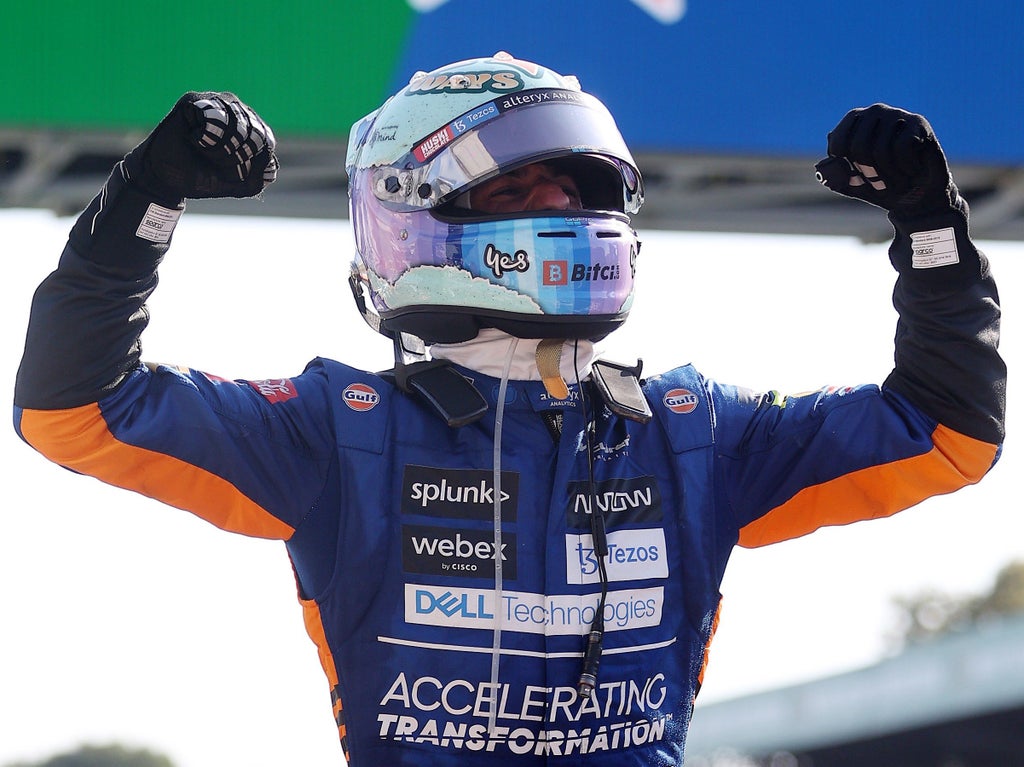 F1: A lap of the Italian Grand Prix at Monza
Daniel Ricciardo secured his first Formula One win as a McLaren driver on Sunday, emerging victorious at the Italian Grand Prix as teammate Lando Norris came second after championship leader Max Verstappen and rival Lewis Hamilton crashed into each other and out of the race at Monza.
Ricciardo, who had been without an F1 victory since 2018, started second on the grid behind Verstappen but overtook the Dutch-Belgian on the first turn, before holding onto his lead to ultimately achieve a long-awaited win. Verstappen's day would only go from bad to worse after giving up first place on lap one, with a nightmare 11-second pit stop on lap 25 preceding a coming-together with defending champion Hamilton. The crash saw Verstappen's Red Bull slide on top of Hamilton's Mercedes, the rear right tyre almost scraping the Briton's helmet. Both vehicles slid off the track and Verstappen stormed off.
Meanwhile, Hamilton's Mercedes teammate Valtteri Bottas started at the back of the grid despite winning Saturday's sprint race, with a penalty for a power unit change costing the Finn. But he surged up the standings to finish fourth on Sunday, an achievement that was improved to a third-place finish as Red Bull's Sergio Perez was handed a five-second penalty that deprived him of a spot on the podium.
Relive all the action live from the Italian Grand Prix, with updates provided below.