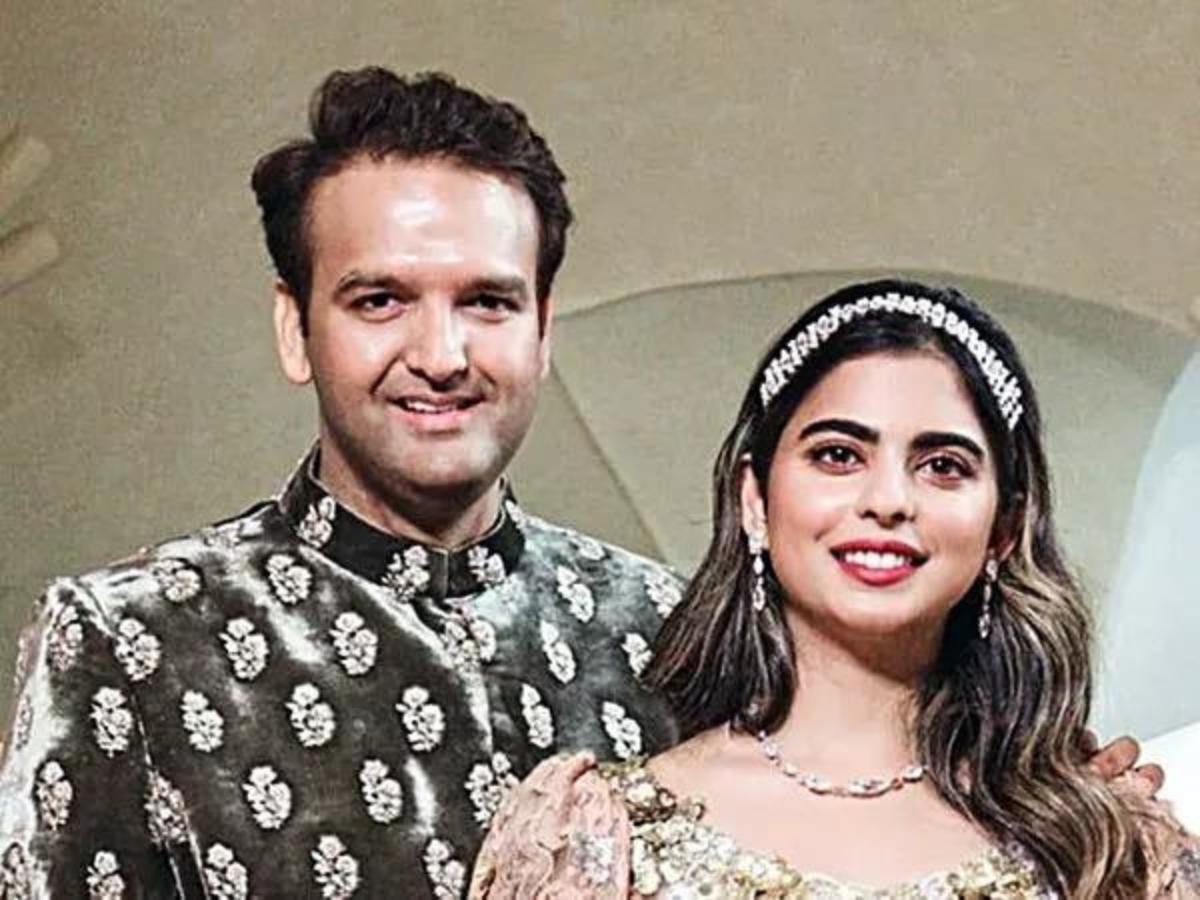 Isha Ambani, the leader of Reliance group's retail business and daughter of Reliance chairman Mukesh Ambani and Nita Ambani welcomed twin babies on November 19. Isha and her husband Anand Piramal welcomed their twin babies - a boy and a girl named Krishna and Aadiya.
"We are delighted to share that our children Isha and Anand have been blessed by the Almighty with twins on 19th November 2022. Isha and the babies, baby girl Aadiya and baby boy Krishna are doing well," a statement said.
"We seek your blessings and good wishes for Aadiya, Krishna, Isha and Anand in this most important phase of their life," it said.
Read: How these busy Bollywood dads take time out for their kids
The Ambani household is rejoicing with the big news.
Isha and her brother Akash are also twins and were born via IVF. In 2011, Nita Ambani had revealed this in an interview. Speaking about her struggles of not being able to conceive at the age of 23, Nita had said that she became a mother with Isha and Akash 7 years after her marriage.
On her twin brother and her mom's struggle Isha had told Vogue: "My parents had us after seven years of marriage—my twin Akash and I were IVF babies. When my mother finally had us she wanted to be a full-time mum initially. Later, she went back to work when we were five, but she was still a tiger mom," Isha said.
Ivy League passout, Isha Ambani and Anand Piramal had married in 2018. While Isha graduated from Stanford University, Anand went to Harvard to do his MBA.
While Isha Ambani was instated as the leader of Reliance group's retail business in August this year, Anand is the Executive Director of the Piramal Group, a global business conglomerate.
On the new twins, news agency PTI has reported, citing sources, that the delivery took place in the US.