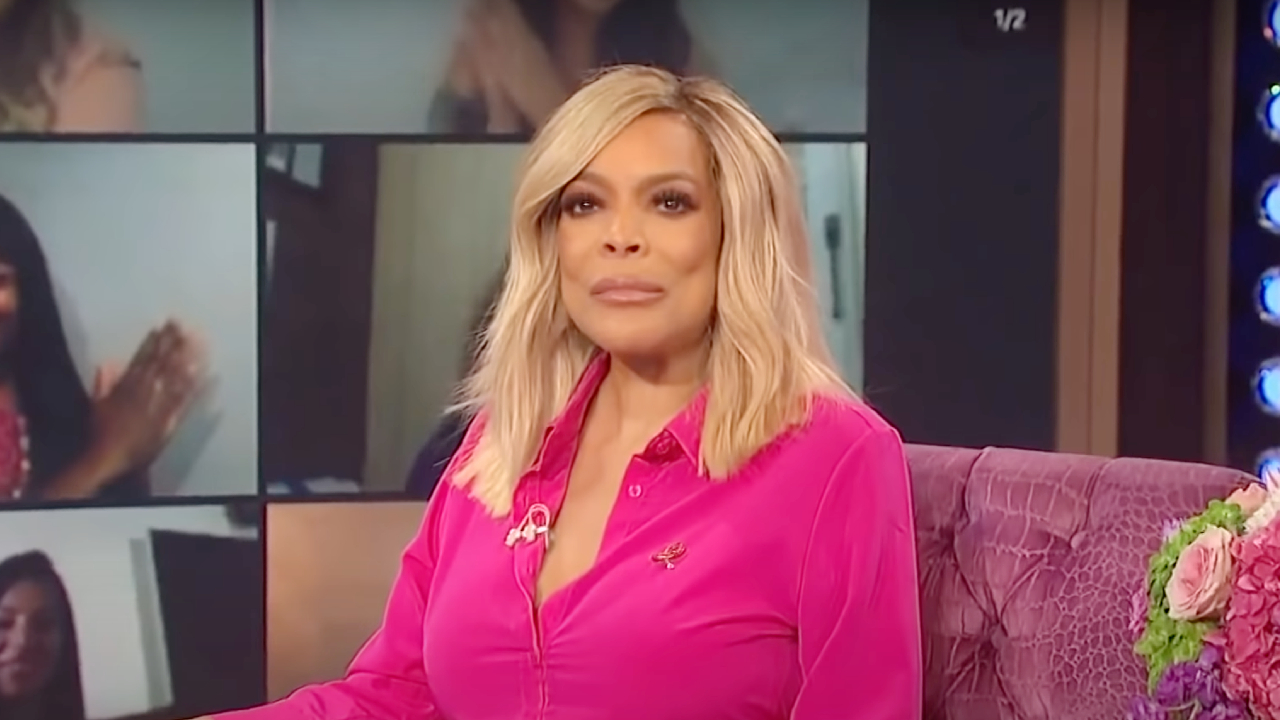 Former daytime queen Wendy Williams has dealt with a mountain of trouble over the past several years, with everything from a divorce, to the ending of her talk show, and many health and financial problems hitting the Hot Topics talent. She's also been dealing with sobriety issues, with her having more than one stay in rehab facilities since 2019. But, fans will be wondering if she's having trouble with alcohol now, after her most recent rehab stint, as a new report claims the star just went out to "get drunk."
What Happened When Wendy Williams Was Supposedly Trying To Get Drunk?
According to Page Six, it was just on Friday night, March 17, when the host (who's announced that her new podcast, The Wendy Experience, is on the way) spent her evening drinking at one of her favorite restaurants, Fresco by Scotto in New York City, and then hit up gay bar The Townhouse, indulging in alcoholic beverages for much of that time. According to a source:
The source also noted that the star told some other patrons that she was planning to move to Los Angeles in the next three weeks, and said to a different group that "she was looking for love — and like in Sex and the City, she's willing to fuck." 
While a sorta wild night on the town isn't a big deal for a lot of people, anyone dealing with substance abuse issues probably has to be very careful with such things. It was in mid-March of 2019 (after an extended break from her talk show) that Williams announced on her daytime series that she'd been staying in a sober house "for some time now" in an effort to crack down on her struggles with addiction. 
Then, the late summer of 2021 saw a number of her health conditions be worsened by a bout of Covid, which led to both her absence from the entirety of her show's last season, and a number of troubling rumors about her physical and mental well-being. While she's also now under a financial guardianship (and has been since May 2022), many of the reports over the past year have also involved the potential restaurateur supposedly being spotted out and about while drunk, or drinking while trying to combat her long-term health conditions, with the thought being that even if she didn't have addiction problems, drinking would still make her health worse. 
Some of these reports may have been true, as it was in September 2022 that Williams checked back into rehab, leaving at some point the next month. Rob Shuter, who had often appeared on Williams' show, was one of the people the "formerly retired" media mogul hung out with last Friday, and he spoke more about what happened on his podcast, Naughty But Nice, when he and some friends arrived at the restaurant:
He also noted that she told patrons she was about to move to California, but added that she said she'd taken her ex-husband's last name again, but wouldn't confirm why or whether or not she was back with Kevin Hunter, Sr. If Williams was drinking, as it was claimed, the information about her moving and taking her ex's surname might not be entirely accurate, but if she appeared to be doing well, all we can hope for is that she really is in a good place right now.