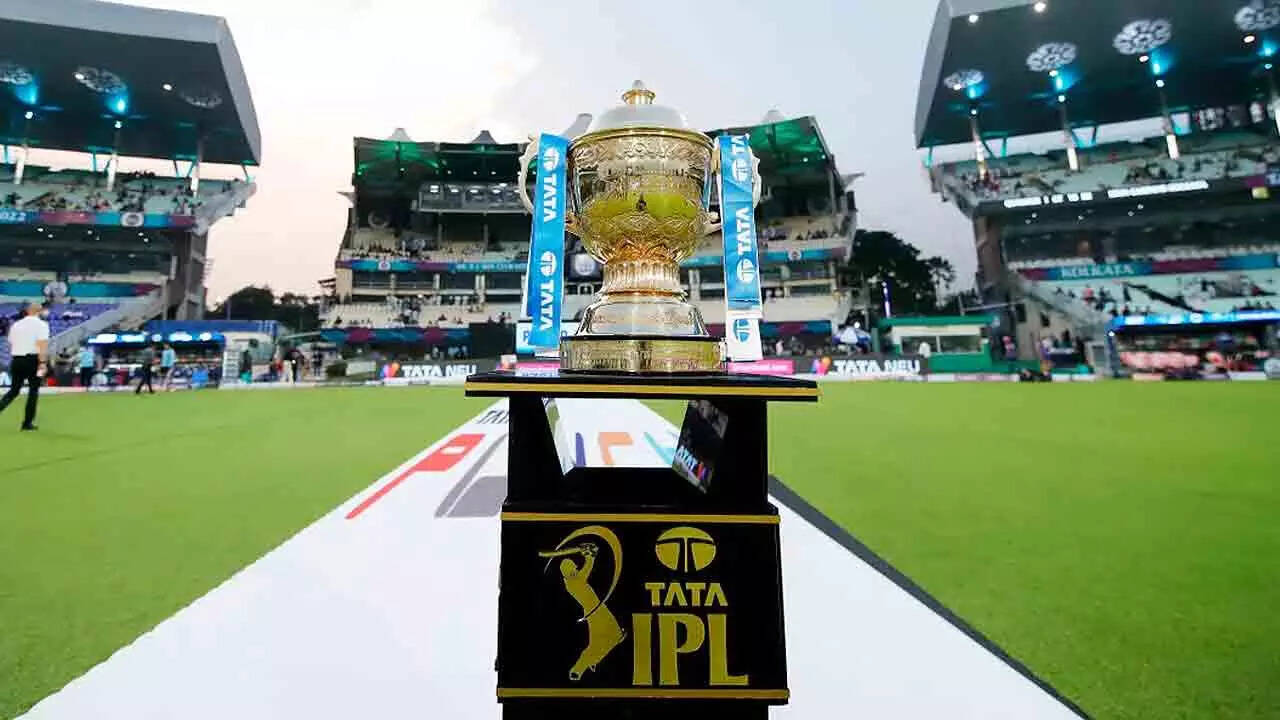 MUMBAI: The question to ask before the much-anticipated Indian Premier League (IPL) media rights auction starting Sunday is not about the price at which you win it. It's about the price at which you let it go.
In that lies the answer to who will end up winning the bouquet of cricket's most coveted rights anywhere in the world.
Every bidder that logs in for the e-auction process beginning this Sunday will have drawn up an exit strategy. That will mean, every bidder will bear a figure in mind beyond which the company will say 'it is not worth it". This process will keep repeating until all players exit and only one bidder (or two, maybe) will remain.
'So, you see, an e-auction becomes a fascinating process by itself because it's not about the price at which you think you can take it away. It's the price at which you stop and say, 'I can't go any further' that makes all the difference. The higher that limit you set for yourself, the more you move closer to grabbing it," a top industry executive tells TOI.
'Nobody will tell you this now, because nobody will talk and frankly nobody knows what that magical figure might be. But wait for the auction to get over and every single bidder who hasn't won it will remind you that the price at which it eventually went was not worth it. That will be the case because they did not see value in it," he adds.
Here's an attempt, after speaking to top select industry executives and number-crunchers, to see what kind of value can this auction process derive.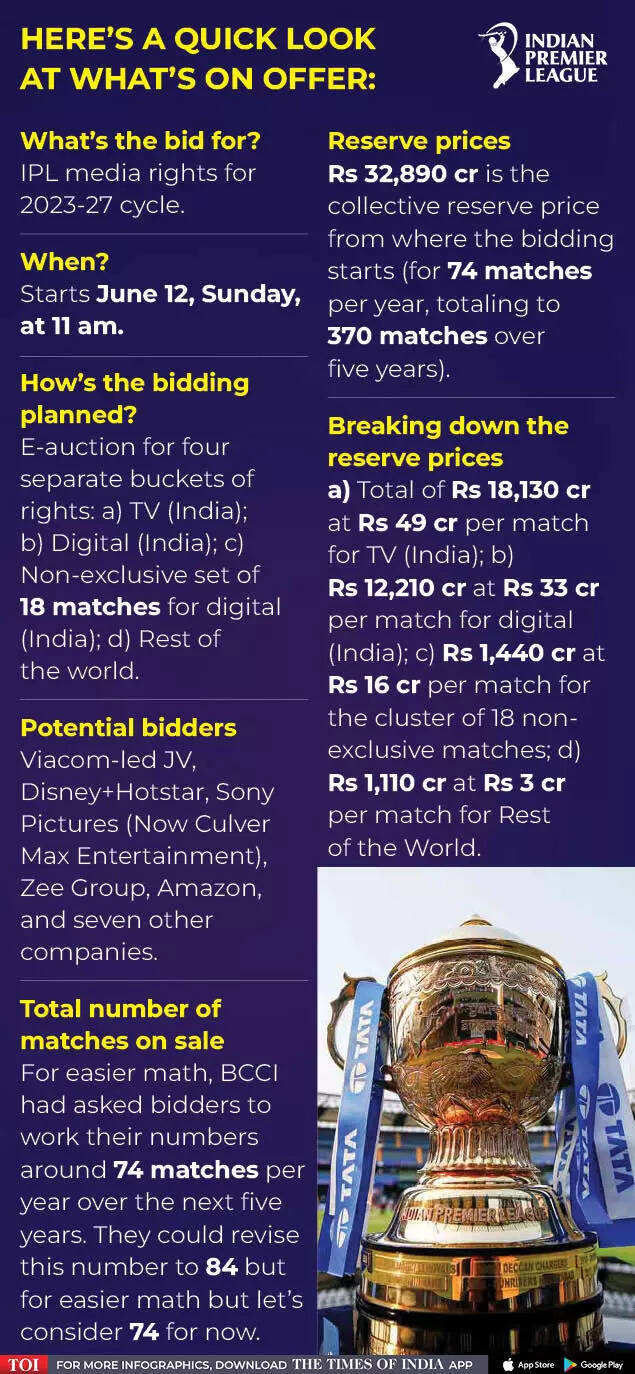 'Now, if we're allowing logic and Star's numbers across TV and digital over the last five years to dictate this process, let's remind ourselves very clearly - these rights won't sell beyond Rs 42 or 43,000 crore at best. At a maximum, that's the price that any bidding party will manage to recover over the next five years. You bid a 100 Rs somewhere above that, you'll lose a 100 Rs," says another senior executive.
Even if Hotstar's subscription revenues and Star's ad revenues for the year 2020 - which rained well - are taken into consideration, multiplied by five years, and pushed high enough on the basis of how the pandemic changed digital consumption, the numbers don't match up purely from a business model based on the selling of cricket.
Then why are speculations so high that the winning bids could go past the Rs 50,000 crore mark?
The scale, say very few industry executives, rises when this entire process - which is, bidding for IPL rights - is seen as an exercise by which cricket remains merely a tool for a bidding party to engage with consumers and bring their other business models into play.
'Disney+Hotstar has a subscription battle going on with Netflix and other global players and the pressure is on retaining the numbers; Sony has to revive its television game and add quality content if it wants to negotiate the ad-markets more emphatically; Viacom-led JV is backed by Jio which wants to engage with telecom and e-retail consumers and also build its own OTT platform; Amazon wants to re-strategize engagement on prime and gain e-retail market footprint in its battle with Jio; Zee has long-term survival to consider and the upcoming merger with Sony where it wants to be an equal partner," say the industry players.
Each bidder may arrive for the auctions with a different gameplan.
'Add to it a dash of ego, a teaspoon of vanity, a large bowl of desperation and you might get a dish that nobody's bothering to savour right now. So going back to the exit strategy I was talking about - whoever sets the bar high and has enough bandwidth to commercially exploit this top-dollar engagement wins it. The others have to just walk away," says the executive.
In that lies the age-old theory driving this auction process forward: Beauty will continue to lie in the eye of the beholder.