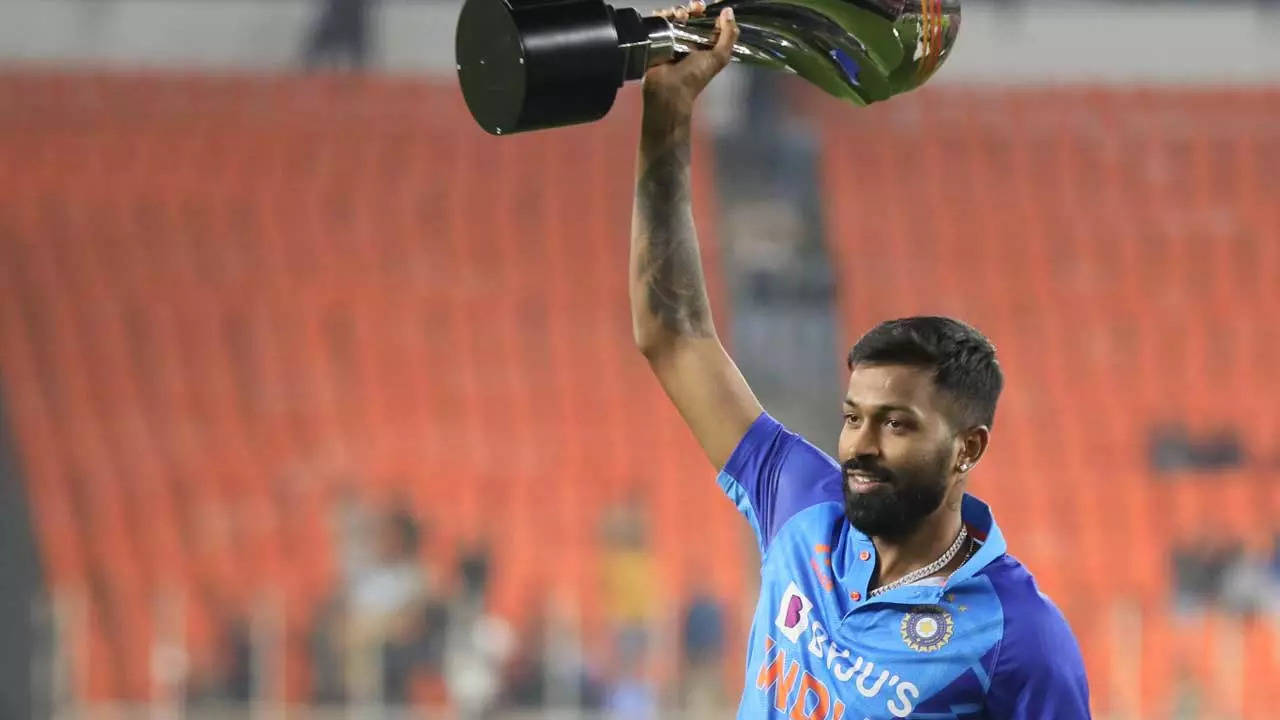 NEW DELHI: India captain Hardik Pandya on Wednesday highlighted his captaincy philosophy. Pandya, who claimed 4 wickets and scored 30 off 17 balls in the third and final T20I against New Zealand, said he looks to keep things simple and backs his gut. India hammered New Zealand by 168 runs to win series 2-1 at the Narendra Modi Stadium in Ahmedabad.
"To be honest, I always play the game like this (On doing things out of the box). I try to read what is required, not have preconceived ideas. In my captaincy, I look to keep it simple and back my gut. I have a simple rule - if I go down, I will go down on my terms," Pandya said in the post-match presentation.
The 29-year-old, who got the Player of the Series Award, credited the support staff for the success.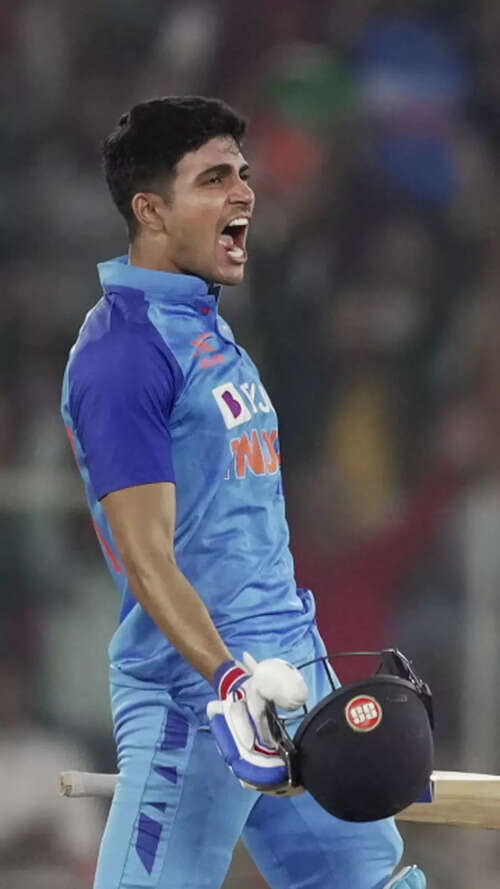 "I don't mind winning (man of the series award), but there were so many performances here that were exceptional. This Man of the Series and trophy goes out to the whole support staff, I'm happy for all of them," he said.
Asked about the decision to bat first, Pandya recalled the IPL 2022 final when he was leading the Gujarat Titans and said that he wanted to make the decider match a normal one.
"We've spoken about taking challenges. When we played the IPL final, we felt the second innings was more spicy but on this surface today I wanted to make it a normal game because it was a decider. Hence, we batted first. Hopefully, we can continue performing like this," said Hardik.